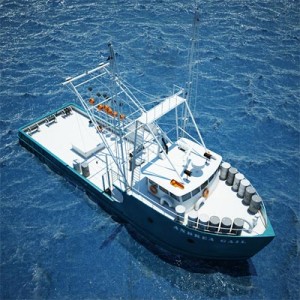 On this day in 1991, the last recorded position of the commercial fishing vessel Andrea Gail was reported.  The Andrea Gail began her final voyage on 20 September 1991, departing from Gloucester, Massachusetts.  The ship was presumed lost at sea in a storm somewhere along the continental shelf near Sable Island.  All six of the crew were lost:  Frank W. Tyne, Jr. (Captain), aged 34, Michael "Bugsy" Moran, aged 36, Dale R. Murphy, aged 32, Alfred Pierre, aged 32, Robert F. Shatford, aged 30 and David Sullivan, aged 29.  The Final Footprint –
A plaque was erected in honour of the lost crew in Gloucester, Massachusetts.  The story served as the basis of the book The Perfect Storm by Sebastian Junger and a 2000 movie starring George Clooney, Mark Wahlberg, Diane Lane and Elizabeth Mastrantonio.
Have you planned yours yet?
Follow TFF on twitter @RIPTFF