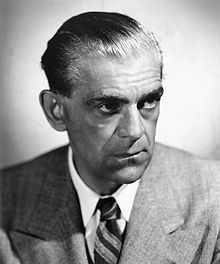 On this day in 1969, actor Boris Karloff died after a long battle with arthritis and emphysema, he contracted pneumonia, succumbing to it in King Edward VII Hospital, Midhurst, Sussex at age 81.  Born William Henry Pratt at 36 Forest Hill Road, Honor Oak, London on 23 November 1887.  Karloff is perhaps best remembered for his roles in horror films and especially for his portrayal of Frankenstein's monster in Frankenstein (1931), Bride of Frankenstein (1935), and Son of Frankenstein (1939), which resulted in his immense popularity.  His best-known non-horror role is as the Grinch, as well as the narrator, in the animated television special of Dr. Seuss's How the Grinch Stole Christmas! (1966).  He also had a memorable role in the original Scarface (1932).  For his contribution to film and television, Boris Karloff was awarded two stars on the Hollywood Walk of Fame.  Karloff married five times: Grace Harding (1910-1913, divorce), Montana Laurena Williams (1920, divorce), Helene Vivian Soule (1924-1928, divorce), Dorothy Stine (1928-1946, divorce) and Evelyn Hope Helmore (1946-1969, his death).  The Final Footprint –  Karloff was cremated, following a requested low-key service, at Guildford Crematorium, Godalming, Surrey, where he is commemorated by a plaque in the Garden of Remembrance.  A memorial service was held at St Paul's, Covent Garden (the Actors' Church), London, where there is also a plaque.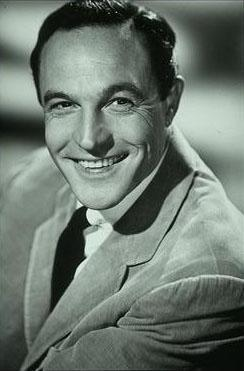 On this day in 1996, dancer, Academy Award nominated actor, singer, film director and producer, and choreographer, Gene Kelly, died at his home in Beverly Hills, California at the age of 83.  Born Eugene Curran Kelly on 23 August 1912 in Pittsburgh, Pennsylvania.  Known for his energetic and athletic dancing style, his good looks, style and the likeable characters that he played on screen in movie classics including, Singin' in the Rain and An American in Paris.  Kelly graduated from the University of Pittsburgh with a BA in Economics and enrolled in law school at Pitt but dropped out later to pursue his career in entertainment.  His Oscar nomination came from his role in Anchors Away, co-starring with Frank Sinatra.  Kelly was married three times Betsy Blair (1941 – 1957 divorce), Jeanne Coyne (1960 – 1973 her death), Patricia Ward (1990 – 1996 his death).  The Final Footprint – Kelly was cremated at Pierce Brothers Westwood Village Memorial Park and Mortuary (a Dignity Memorial® provider) and his cremains were given to his family.  He left instructions that there was to be no funeral or memorial service.
Have you planned yours yet?
Follow TFF on twitter @RIPTFF