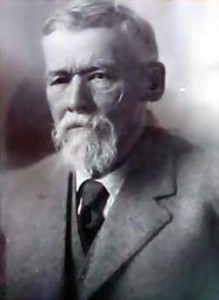 On this day in 1922, rancher, gambler, Texas Ranger, Texas John Slaughter, died in Douglas, Arizona at the age of 80.  Born John Horton Slaughter on 2 October 1841 in Sabine Parish, Arizona.  Noted for carrying a pearl handled .44 pistol.  The Wonderful World of Disney television series, Texas John Slaughter ran from 1958 to 1961 and starred Tom Tryon in the title role.  The beginning theme song for the series included the lines: "Texas John Slaughter made 'em do what they oughta, and if they didn't, they died."  Slaughter married two times; Eliza Adeline Harris (1871 – 1877 her death) and Cora Viola Howell, a great-granddaughter of Daniel Boone (1878 – 1922 his death).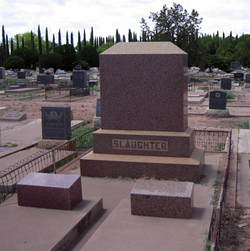 The Final Footprint – Slaughter is interred in Calvary Cemetery, Douglas, Arizona.  His wife Cora was interred next to him following her death in 1941.  Their graves are marked by a large upright granite monument.
Have you planned yours yet?
Follow TFF on twitter @RIPTFF