On this day in 1512, explorer, navigator and cartographer, Amerigo Vespucci, died in Seville, Spain at the age of 57 from an unknown cause.  Born on 9 March 1454 in Florence.  One of the early explorers of the New World.  The Americas are generally believed to have derived their name from the feminized Latin version of his first name.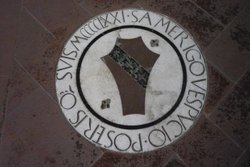 The Final Footprint – Vespucci is entombed in the Chiesa di Ognissanti (All-Saints Church), a Franciscan church in Florence, founded by the lay order of the Umiliati.  The church was dedicated to all the saints and martyrs, known and unknown.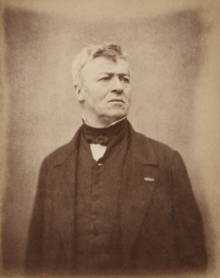 On this day in 1875,  landscape and portrait painter as well as a printmaker in etching, Jean-Baptiste-Camille Corot died in his home, rue du Faubourg-Poissionnière, Paris, 10th arr. of a stomach disorder aged 78.  Born in Paris on 16 July 1796, in a house at 125 Rue du Bac, now demolished.  In my opinion, Corot is a pivotal figure in landscape painting and his vast output simultaneously references the Neo-Classical tradition and anticipates the plein-air innovations of Impressionism.  The Final Footprint – Corot is entombed at Père Lachaise Cemetery.  Other notable Final Footprints at Père Lachaise include; Honoré de Balzac, Georges Bizet, Jean-Dominique Bauby, Maria Callas, Chopin, Colette, Auguste Comte, Amedeo Modigliani, Molière, Jim Morrison, Édith Piaf, Camille Pissarro, Marcel Proust, Sully Prudhomme, Gioachino Rossini, Georges-Pierre Seurat, Simone Signoret, Gertrude Stein, Alice B. Toklas, Oscar Wilde and Richard Wright.
Gallery
Have you planned yours yet?
Follow TFF on twitter @RIPTFF