On this day in 2003, U. S. Navy veteran, journalist, Assistant White House Press Secretary, Malcolm MacGregor "Mac" Kilduff, Jr. died in a nursing home in Beattyville, Kentucky at the age of 75.  Born on 26 September 1927 in New Jersey.  As the ranking press secretary accompanying JFK on his trip to Dallas, Texas in November 1963,  Kilduff announced to the assembled press in the nurse's room at Parkland Hospital in Dallas, "President John F. Kennedy died at approximately 1:00 CST today here in Dallas. He died of a gunshot wound to the brain. I have no other details regarding the assassination of the president."  Shortly before his accouncement to the press, Kilduff told the news to LBJ by simply walking up to Johnson and calling him, Mr. President.  Johnson's wife, Lady Bird, let out a short scream, realizing what that meant.  Kilduff maintained that Oswald was the lone gunman that day, but he believed that Governor John B. Connally was the intended target and not JFK.  According to Kilduff's biographical sketch on Arlington National Cemetery's website, Oswald had appealed his dishonorable discharge from the Marine Corps to Connally, who served as secretary of the Navy before being elected governor in 1962.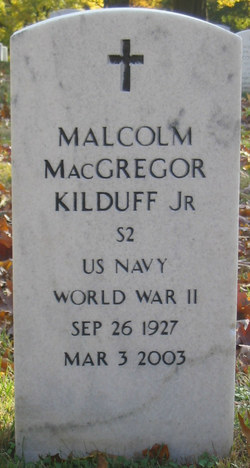 The Final Footprint – Kilduff is interred in Arlington National Cemetery in Arlington, Virginia.  His grave is marked by an upright marble VA marker.  Other notable Final Footprints at Arlington include; Space Shuttle Challenger, Space Shuttle Columbia, Medgar Evers, JFK, Jacqueline Bouvier Kennedy Onassis, RFK, Edward Kennedy, Lee Marvin, and Audie Murphy.
Have you planned yours yet?
Follow TFF on twitter @RIPTFF