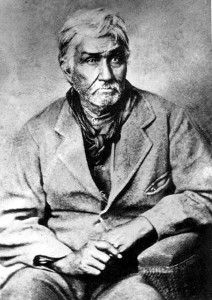 On this day in 1868, Native American Indian trader, guide, and interpreter, Jesse Chisholm, died at Left Hand Spring, near the site of present Geary, Oklahoma from food poisoning.  Born in the Hiwassee region of Tennessee, probably in 1805 or 1806.  His father, Ignatius, was Scottish and his mother was Cherokee.  Primarily known for being the namesake of the Chisholm Trail, which ranchers used to drive their cattle to eastern markets.  Chisholm had built a number of trading posts in what is now western Oklahoma.  The trail had several variations but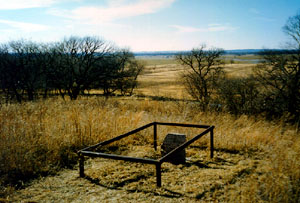 seemed to start at the Rio Grande in Texas and ran though San Antonio and ended in Abilene, Kansas.  The Final Footprint – Chisholm is interred at the Jesse Chisholm Gravesite near Geary, Oklahoma.
Have you planned yours yet?
Follow TFF on twitter @RIPTFF