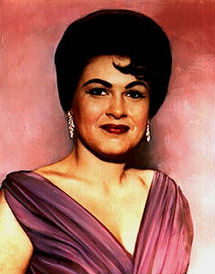 On this day in 1963, country music singer, songwriter, one of the most influential, successful, and acclaimed female vocalists of the 20th century, Patsy Cline, died in a private plane crash near Camden, Tennessee at the age of 30.  Born Virginia Patterson Hensley on 8 September 1932 in Winchester, Virginia.  In my opinion, the best ever female country music singer and one of my all-time favorite singers.  Her contralto voice had such a rich tone and was so emotionally expressive.  Her life and career have been the subject of numerous books, movies, documentaries, articles and stage plays.  Her hits included "Walkin' After Midnight", "I Fall to Pieces", "She's Got You", "Crazy", and "Sweet Dreams".  A biographical film Sweet Dreams was released in 1985 starring Jessica Lange and Ed Harris.  Lange would be nominated for an Academy Award for Best Actress.  For all the musical scenes Lange lip-synched to Cline recordings.  Cline was married twice; Gerald Cline (1953 – 1957 divorce) and Charlie Dick (1957 – 1963 her death).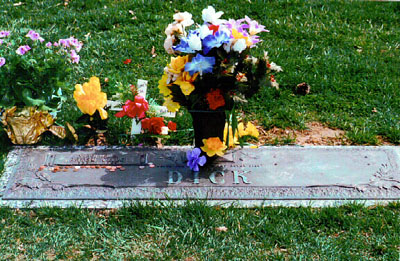 The Final Footprint – Cline is interred in Shenandoah Memorial Park, Winchester, Virginia.  Her grave is marked by a companion flat bronze on granite marker with the inscription; "Death Cannot Kill What Never Dies: Love."  A bell tower in her memory at the cemetery, erected with the help of Loretta Lynn and Dottie West, plays hymns daily at 6:00 p.m., the hour of her death.  A memorial marks the place where the plane crashed in the still-remote forest outside of Camden, Tennessee.
Have you planned yours yet?
Follow TFF on twitter @RIPTFF