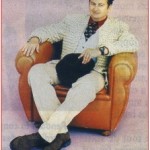 On this day in 1997, French journalist, author and editor of the French fashion magazine ELLE, Jean-Dominique Bauby, died in Paris at the age of 44.  Born 23 April 1952 in Paris.  On 8 December 1995 at the age of 43, Bauby suffered a massive stroke.  Waking up twenty days later, he found he was entirely paralyzed; he could only blink his left eyelid, a condition referred to as locked-in syndrome.  He learned to communicate by blinking and in this manner dictated his memoir, The Diving Bell and the Butterfly (Le scaphandre et le papillon) (1997).  In 2007 the book was adapted into a feature film of the same name, directed by Julian Schnabel.  The film was nominated for four Academy Awards in 2008 for directing, cinematography, editing and writing.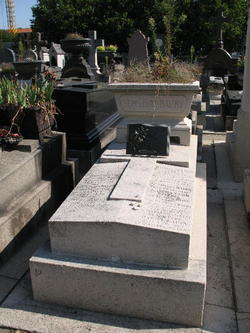 The Final Footprint – Bauby is entombed in the Bauby family crypt in Père Lachaise Cemetery in Paris, the largest cemetery in Paris and one of the most visited cemeteries in the world.  Other notable Final Footprints at Père Lachaise include; Honoré de Balzac, Georges Bizet, Maria Callas, Chopin, Colette, Auguste Comte, Jean-Baptiste-Camille Corot, Molière, Jim Morrison, Édith Piaf, Camille Pissarro, Marcel Proust, Sully Prudhomme, Gioachino Rossini, Georges-Pierre Seurat, Simone Signoret, Gertrude Stein, Alice B. Toklas, Oscar Wilde, and Richard Wright.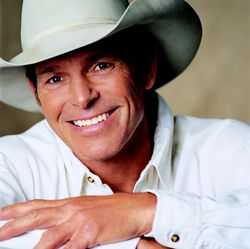 On this day in 2005, rodeo champion, country music singer and songwriter, bronze sculptor, Grammy Award nominee, Chris LeDoux, died in Casper, Wyoming from cancer at the age of 56.  Born Chris Lee LeDoux 2 October 1948 in Biloxi, Mississippi.  In 1976, LeDoux won the world bareback riding championship at the National Finals Rodeo in Oklahoma City.  During his music career LeDoux recorded 36 albums, many self-released.  His album, Whatcha Gonna Do with a Cowboy, was certified gold by the Recording Industry Association of America.  The Final Footprint – LeDoux was cremated.  Shortly after his death, he was named as one of six former rodeo cowboys to be inducted into the ProRodeo Hall of Fame in Colorado Springs in 2005.  He was the first person to ever be inducted in two categories, for his bareback riding and in the "notables" category for his contributions to the sport through music.  Shortly thereafter, the Academy of Country Music awarded LeDoux their Pioneer Award during ceremonies in 2005.  LeDoux's friend Garth Brooks accepted the award on behalf of LeDoux's family.  In late 2005, Brooks briefly emerged from retirement to record "Good Ride Cowboy" as a tribute to LeDoux.  Brooks remarked:
"I knew if I ever recorded any kind of tribute to Chris, it would have to be up-tempo, happy … a song like him … not some slow, mournful song. He wasn't like that. Chris was exactly as our heroes are supposed to be. He was a man's man. A good friend."
Brooks performed the song on "The 39th Annual CMA Awards" on 15 November 2005 live from Times Square in New York City.  Later that evening, LeDoux was honored with the CMA Chairman's Award of Merit, presented by Kix Brooks of Brooks & Dunn, to LeDoux's family.  Friends have also collaborated to produce an annual rodeo, art show, and concert in Casper to honor LeDoux's memory.  The art show features sculpture and sketches that LeDoux completed for friends; none of his works were ever exhibited before his death.  To mark the second anniversary of LeDoux's death, in April 2007 Capitol Records released a six-CD boxed set featuring remastered versions of 12 of the albums he recorded between 1974 and 1993.  On 26 October 2006 LeDoux was inducted into the Rodeo Hall of Fame at the National Cowboy & Western Heritage Museum in Oklahoma City, Oklahoma.  Son Beau LeDoux, himself a rodeo competitor, on 24 July 2007, spread his father's ashes over Frontier Park Arena, the same arena where Lane Frost died when he was gored by a bull, during the annual Cheyenne Frontier Days rodeo:
"It was something my family and I thought would be right to do because this was such a special rodeo to him. … This has always been a special rodeo in my family. My dad rode here and came close to winning here a couple of times."
Additionally the city in which LeDoux attended college; Casper, Wyoming, celebrates his life and legacy each November with the Chris LeDoux Memorial Rodeo.  A weekend event which includes an art show featuring a number of LeDoux's works, a PRCA rodeo and a country music concert.  A larger-than-life bronze statue of LeDoux was dedicated to him in Kaycee, Wyoming.  The bronze statue titled "Good Ride Cowboy" was created by local artist D. Michael Thomas.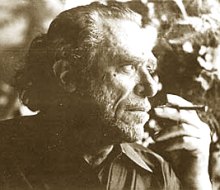 On this day in 1994, poet, novelist, and short story writer Charles Bukowski died of leukemia in San Pedro, Los Angeles, aged 73, shortly after completing his last novel, Pulp.  Born Heinrich Karl Bukowski in Andernach, Germany on 16 August 1920.  His writing was influenced by the social, cultural, and economic ambience of his home city of Los Angeles.  His work addresses the ordinary lives of poor Americans, the act of writing, alcohol, relationships with women, and the drudgery of work.  Bukowski wrote thousands of poems, hundreds of short stories and six novels, eventually publishing over sixty books.  The FBI kept a file on him as a result of his column, Notes of a Dirty Old Man, in the LA underground newspaper Open City.   In 1986 Time called Bukowski a "laureate of American lowlife".  Regarding Bukowski's enduring popular appeal, Adam Kirsch of The New Yorker wrote, "the secret of Bukowski's appeal. . . [is that] he combines the confessional poet's promise of intimacy with the larger-than-life aplomb of a pulp-fiction hero."  In 1976, Bukowski met Linda Lee Beighle, a health food restaurant owner, aspiring actress and devotee of Meher Baba.  Two years later Bukowski moved from the East Hollywood area, where he had lived for most of his life, to the harborside community of San Pedro, the southernmost district of the City of Los Angeles.  Beighle followed him and they lived together intermittently over the next two years.  They were eventually married by Manly Palmer Hall, a Canadian-born author and mystic, in 1985.  Beighle is referred to as "Sarah" in Bukowski's novels Women and Hollywood. 

The Final Footprint – Bukowski is interred in Green Hills Memorial Park, Rancho Palos Verdes, California.  The funeral rites, orchestrated by his widow, were conducted by Buddhist monks.  An account of the proceedings can be found in Gerald Locklin's book Charles Bukowski: A Sure Bet.  His gravestone reads: "Don't Try", a phrase which Bukowski uses in one of his poems, advising aspiring writers and poets about inspiration and creativity.  Bukowski explained the phrase in a 1963 letter to John William Corrington: "Somebody at one of these places […] asked me: 'What do you do? How do you write, create?' You don't, I told them. You don't try. That's very important: not to try, either for Cadillacs, creation or immortality. You wait, and if nothing happens, you wait some more. It's like a bug high on the wall. You wait for it to come to you. When it gets close enough you reach out, slap out and kill it. Or if you like its looks you make a pet out of it."
Have you planned yours yet?
Follow TFF on twitter @RIPTFF