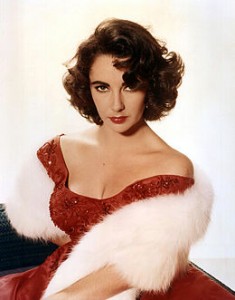 On this day in 2011, multiple Academy Award nominated actress and two-time winner, social activist, champion of AIDS awareness, Liz, Dame Elizabeth Taylor, died from congestive heart failure in Los Angeles at the age of 79.  Born Elizabeth Rosemond Taylor on 27 February 1932 in Hampstead Garden Suburb, London.  My all-time favorite movie in which she appeared was George Steven's epic Giant (1956) based on the Edna Ferber novel and starring Rock Hudson and James Dean.  My other favorites include; Cat on a Hot Tin Roof (1958) based on the Tennesse Williams play and co-starring Paul Newman; Suddenly, Last Summer (1959) based on the Williams play and co-starring Katharine Hepburn and Montgomery Clift; Cleopatra (1963) co-starring Richard Burton; Relections in a Golden Eye (1967) based on the novel by Carson McCullers and co-starring Marlon Brando.  In 1959, Taylor converted from Christian Science to Judaism.  Taylor was married eight times to seven men; Conrad Hilton, Jr. (1950-1951 divorce), Michael Wilding (1952-1957 divorce), Mike Todd (1957-1958 his death), Eddie Fisher (1959-1964 divorce), Richard Burton (1964-1974 divorce, 1975-1976 divorce), John Warner (1976-1982 divorce) and Larry Fortensky (1991-1996 divorce).  Taylor married Fortensky at Michal Jackson's Neverland Ranch.  Taylor attended Jackson's private funeral.  Long Live Liz!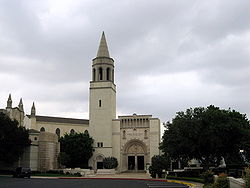 The Final Footprint – Taylor was entombed in the Great Mausoleum at Forest Lawn Memorial Park in Glendale, California, the day after her death in accordance with Jewish custom.  The Great Mausoleum was fashioned after Campo Santo in Genoa, Italy and contains many of the most highly sought after final resting spaces within Forest Lawn Glendale.  Within the Great Mausoleum is the Court of Honor where individuals are inducted as "Immortals" by Forest Lawn's Council of Regents and the structure is protected by guards and is not accessible by the public.  Time Magazine described it as the "New World's Westminster Abbey".  Other notable Final Footprints at Forest Lawn Glendale include; L. Frank Baum, Humphrey Bogart, Lon Chaney, Nat King Cole, Dorothy Dandridge, Jean Harlow, Sam Cooke, Walt Disney, Errol Flynn, Clark Gable, Michael Jackson, Carole Lombard, Casey Stengel, Jimmy Stewart, and Spencer Tracy.
Have you planned yours yet?
Follow us on twitter @RIPTFF