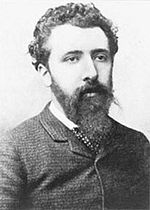 On this day in 1891, Post-Impressionist painter, Georges-Pierre Seurat died in Paris at the age of 31.  Born on 2 December 1859 in Paris.  In my opinion, his most famous work is, A Sunday Afternoon on the Island of La Grande Jatte (1884–1886), which altered the direction of modern art by initiating Neo-impressionism, and is one of the icons of 19th century painting.  Apparently, he lived secretly with his young model, Madeleine Knobloch, whom he portrayed in his painting "Jeune femme se poudrant".  Seurat said;  "Art is Harmony.  Harmony is the analogy of the contrary and of similar elements of tone, of color and of line, considered according to their dominance and under the influence of light, in gay, calm or sad combinations".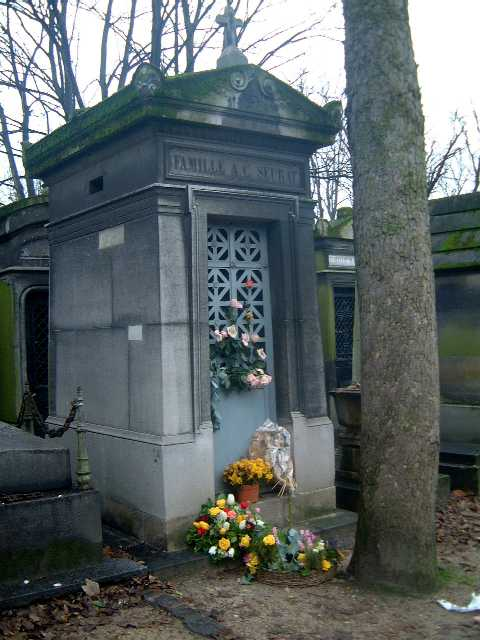 The Final Footprint – Seurat is entombed in the Seurat family private mausoleum in Père Lachaise Cemetery in Paris.  Other notable Final Footprints at Père Lachaise include; Honoré de Balzac, Jean-Dominique Bauby, Georges Bizet, Maria Callas, Chopin, Colette, Auguste Comte, Jean-Baptiste-Camille Corot, Molière, Jim Morrison, Édith Piaf, Camille Pissarro, Marcel Proust, Sully Prudhomme, Gioachino Rossini, Georges-Pierre Seurat, Simone Signoret, Gertrude Stein, Alice B. Toklas, Oscar Wilde, and Richard Wright.
Have you planned yours yet? 
Follow TFF on twitter @RIPTFF
Gallery
The Suburbs, 1882-1883, Museum of Modern Art, Troyes

Fishing in The Seine, 1883, Museum of Modern Art, Troyes

The Laborers 1883, National Gallery of Art Washington, DC.

Study for A Sunday Afternoon on the Island of La Grande Jatte,, 1884-1885, Metropolitan Museum of Art, New York City

Bathers at Asnières, 1884, National Gallery, London

View of Fort Samson 1885, Hermitage Museum, St. Petersburg

Circus Sideshow (or Parade de Cirque), 1887–88, Metropolitan Museum of Art, New York City

The Seine and la Grande Jatte – Springtime 1888, Royal Museums of Fine Arts of Belgium

The Models, 1888, Barnes Foundation, Merion, PA

Gray weather, Grande Jatte, 1888, Philadelphia Museum of Art

The Eiffel Tower 1889, California Palace of the Legion of Honor, San Francisco

The Circus, 1891, Musée d'Orsay Paris