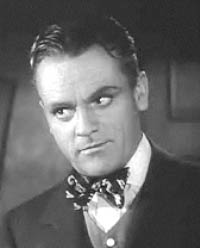 On this day in 1986, Academy award winning actor, James Cagney died at his Dutchess County farm in Stanfordville, New York, of a heart attack at the age of 87.  Born James Francis Cagney, Jr. on 17 July 1899 on the Lower East Side of Manhattan in New York City.  His father was Irish and his mother was half Irish and half Norwegian.  He won acclaim and awards for a wide variety of roles.  Cagney was married once to Frances Vernon (1922-1986 is death).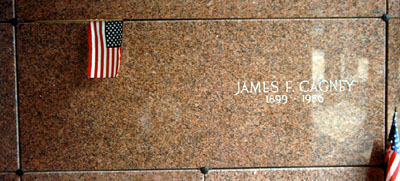 The Final Footprint – Cagney is entombed in the mausoleum at the Gate of Heaven Cemetery in Hawthorne, New York.  President Ronald Reagan gave the eulogy.  Other notable Final Footprints at Gate of Heaven include; Babe Ruth and Billy Martin.
Have you planned yours yet?
Follow TFF on twitter @RIPTFF