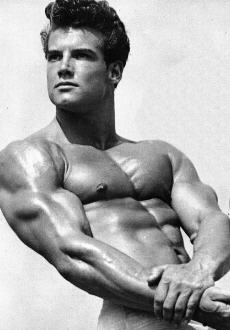 On this day in 2000, U. S. Army veteran, bodybuilder and actor, Steve Reeves died from complications of lymphoma in Escondido, California at the age of 74.  Born Stephen Lester Reeves on 21 January 1926 in Glasgow, Montana.  While in high school, Reeves developed an interest in bodybuilding.  After his military career, he began entering bodybuilding contests culminating with winning the Mr. Universe title in 1950.  Reeves then began an acting career.  In 1957, Reeves went to Italy and played the lead character in Pietro Francisci's Hercules, a low-budget epic based loosely on the tales of Jason and the Argonauts.  From 1959 through 1964, Reeves went on to appear in a string of sword and sandal movies.  Reeves reportedly turned down the role that finally went to Clint Eastwood in Sergio Leone's  A Fistful of Dollars (1964) because he could not believe that "Italians could make a western".  That is what I call an "ouch babe" moment.  I believe that Reeves was an early inspiration for Arnold Swarzenegger.  I have been a fan of bodybuilding and an avid weightlifter since about 1990.  I love the bodybuilder lifestyle, the workouts and diets; minus the steroids.  Reeves is a legend and he is remembered.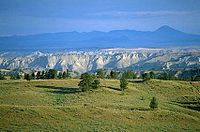 The Final Footprint – Reeves was cremated and his cremains were scattered in Montana.
Have you planned yours yet?
Follow TFF on twitter @RIPTFF