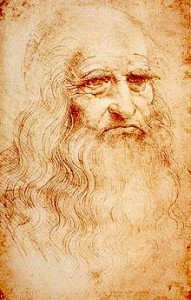 On this day in 1519, Italian polymath: painter, sculptor, architect, musician, scientist, mathematician, engineer, inventor, anatomist, geologist, cartographer, botanist and writer; Renaissance Man, Leonardo da Vinci died at the manor house Clos Lucé in Amboise, Touraine (in present-day Indre-et-Loire, France), at the age of 67.  Born Lionardo di ser Piero da Vincion on 15 April 1452, in the Tuscan hill town of Vinci, in the lower valley of the Arno River in the territory of Florence.  One of the most diversely talented people ever to have lived.  Perhaps he best known for his paintings, Mona Lisa or La Giocondo, The Last Supper and his drawing Vitruvian Man.  Da Vinci apparently had no close relationships with any women and never married.  Reportedly in his final days Da Vinci apologized to "God and man for leaving so much undone."  If we all accomplished a fraction of what Da Vinci did the world would be an immeasurable better place. 

The Final Footprint – King Francis I of France had apparently become a close friend and fact or legend reports that he held Leonardo's head in his arms as he died.  This story is beloved by the French and was portrayed in romantic paintings by Ingres, Ménageot and other French artists, as well as by Angelica Kauffman.  In accordance with his will, sixty beggars followed his casket.  Da Vinci is entombed in the Chapel of Saint-Hubert in Château d'Amboise, France.  The engraving on his crypt front reads; EN CE LIEV REPOSENT LES RESTES DE LEONARDO DE VINCI.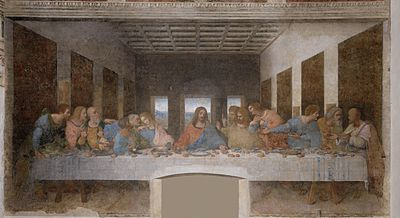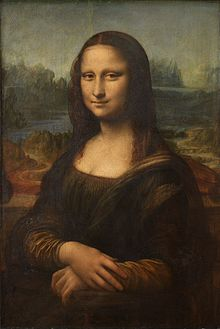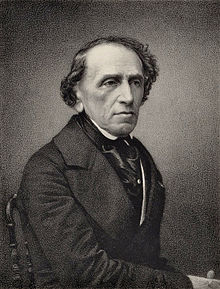 On this day in 1864, opera composer Giacomo Meyerbeer died in Paris at the age of 72.  Born Jacob Liebmann Beer on 5 September 1791 in Tasdorf (now a part of Rüdersdorf), near Berlin, then the capital of Prussia.  His father was the enormously wealthy financier Judah Herz Beer (1769–1825) and his mother, Amalia (Malka) Wulff (1767–1854)  also came from the moneyed elite.  Their other children included the astronomer Wilhelm Beer and the poet Michael Beer.  Meyerbeer changed his surname upon the death of his grandfather Liebmann Meyer Wulff (1811) and adopted his first name Giacomo during his period of study in Italy.  In my opinion, he is one of the most successful stage composers of the nineteenth century.  With his 1831 opera Robert le diable and its successors he gave the genre of grand opera a distinct new character.  Meyerbeer's grand opera style was achieved by his merging of German orchestra style with Italian vocal tradition.  These were employed in the context of sensational and melodramatic libretti created by Eugène Scribe, and were enhanced by the up-to-date theatre technology of the Paris Opéra.  They set a standard which helped to maintain Paris as the opera capital of the nineteenth-century.  His 1824 opera Il crociato in Egitto was the first to bring him Europe-wide reputation, but it was Robert le diable (1831) which raised his status to great celebrity.  His public career from 1831 until his death, during which he remained throughout a dominating figure in the world of opera, was summarized by his contemporary Hector Berlioz, who claimed that he 'has not only the luck to be talented, but the talent to be lucky.'  Meyerbeer was at his peak with his operas Les Huguenots (1836) and Le prophète (1849); his last opera (L'Africaine) was performed posthumously.  His operas made him the most frequently performed composer at the world's leading opera houses in the nineteenth century.  Meyerbeer, as a Prussian Court Kapellmeister (Director of Music) from 1832, and from 1843 as Prussian General Music Director, was also influential in opera in Berlin and throughout Germany.  He was an early supporter of Richard Wagner, enabling the first production of the latter's opera, Rienzi.  He was commissioned to write the patriotic opera Ein Feldlager in Schlesien to celebrate the reopening of the Berlin Royal Opera House in 1844, and wrote music for certain Prussian state occasions.  His operas were suppressed by the Nazi regime in Germany, and were neglected by opera houses through most of the twentieth century.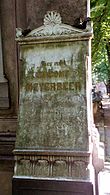 The Final Footprint – Gioachino Rossini, who, not having heard the news, came to Meyerbeer's apartment the day after his death, intending to meet him, was shocked to hear the news and fainted.  He was reportedly moved to write on the spot a choral tribute (Pleure, pleure, muse sublime!).  A special train bore Meyerbeer's body from the Gare du Nord to Berlin on 6 May, where he was entombed in the family vault at the Jüdischer Friedhof Prenzlauer Berg in Berlin.
Have you planned yours yet?
Follow TFF on twitter @RIPTFF