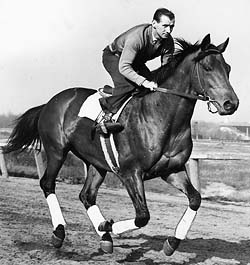 On this day in 1947, champion Thoroughbred racehorse, Seabiscuit died in his stall at Ridgewood Ranch near Willits, California at the age of 13.  Foaled 23 May 1933 from the mare Swing On and sired by Hard Tack, a son of Man o' War.  Seabiscuit was named for his father, as hardtack or "sea biscuit" is the name for a type of cracker eaten by sailors.   The bay colt grew up on Claiborne Farm in Paris, Kentucky.  Seabiscuit became an unlikely champion and a symbol of hope to many Americans during the Great Depression.  In the "Match of the Century" on 1 November 1938, Seabiscuit ran against Triple Crown winner War Admiral in a match race.  Seabiscuit won by four clear lengths.  He was named the 1938 Horse of the Year and at the time of his retirement, he was racing's all-time leading money winner.  Seabiscuit became the subject of a 1949 film, The Story of Seabiscuit; a 2001 book, Seabiscuit: An American Legend by Laura Hillenbrand; and a 2003 film, Seabiscuit starring Jeff Bridges and Chris Cooper, which was nominated for seven Academy Awards, including Best Picture.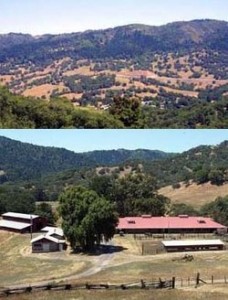 The Final Footprint – Seabiscuit was interred at an undisclosed location at Ridgewood Ranch.  Bronze statues of Seasbiscuit have been erected in his honour at Ridgewood Ranch and at Santa Anita Park, a racetrack in Arcadia, California.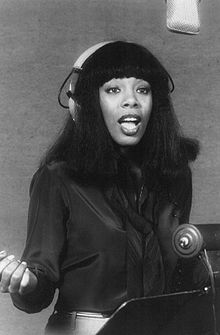 On this day in 2012, singer, songwriter, and painter, "Queen of Disco", Donna Summer died at her home in Naples, Florida from lung cancer at the age of 63.  Born LaDonna Adrian Gaines on 31 December 1948 in Boston.  Summer gained prominence during the disco era of the late 1970s.  A five-time Grammy Award winner, she was the first artist to have three consecutive double albums reach No. 1 on the United States Billboard album chart and charted four number-one singles in the United States within a 12-month period.  Summer has reportedly sold over 140 million records, making her one of the world's best-selling artists of all time.  A partial list of hit songs she sung include; "Love to Love You Baby", "I Feel Love", "Last Dance", "MacArthur Park", "Heaven Knows", "Hot Stuff", "Bad Girls", "Dim All the Lights", "No More Tears (Enough Is Enough)" (duet with Barbra Streisand), and "On the Radio".  "Last Dance" won an Academy Award and a Golden Globe for Best Original Song on the "Thank God It's Friday" movie soundtrack.  At the time of her death, Summer was married to Brooklyn Dreams singer Bruce Sudano.  The Final Footprint – Summer's funeral service was held in Christ Presbyterian Church in Nashville, Tennessee on the afternoon of 23 May 2012.  Summer is interred in the Harpeth Hills Memory Gardens cemetery in Nashville.  In 2013, Summer was inducted into the Rock and Roll Hall of Fame.
Guy Clark

Clark at the 2009 Newport Folk Festival

 

 

 

 

 
On this day in 2012, singer and songwriter Guy Clark died in Nashville, Tennessee at the age of 74 from lymphoma.  Born Guy Charles Clark on November 6, 1941 in Monahans, Texas.  He released more than twenty albums, and his songs have been recorded by other artists including Jerry Jeff Walker, Jimmy Buffett, Lyle Lovett, Ricky Skaggs, Steve Wariner, and Rodney Crowell. He won the 2014 Grammy Award for Best Folk Album: My Favorite Picture of You.
Clark was born in Monahans, Texas, and eventually settled in Nashville, where he helped create the progressive country and outlaw country genres. His songs "L.A. Freeway" and "Desperados Waiting for a Train" that helped launch his career were covered by numerous performers. The New York Times described him as "a king of the Texas troubadours", declaring his body of work "was as indelible as that of anyone working in the Americana idiom in the last decades of the 20th century"
Have you planned yours yet?
Follow TFF on twitter @RIPTFF