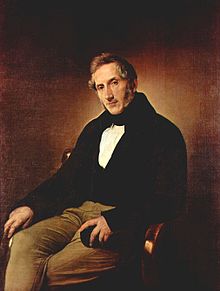 On this day in 1873, poet and novelist Alessandro Manzoni died at the age of 88 of cerebral meningitis, a complication from a fall he took on 6 January while getting out of San Fedele church in Milan.  Born Alessandro Francesco Tommaso Manzoni  in Milan on 7 March 1785.  Perhaps best known for the novel The Betrothed (I Promessi Sposi) (1827), generally ranked among the masterpieces of world literature.  The novel is also a symbol of the Italian Risorgimento, both for its patriotic message and because it was a fundamental milestone in the development of the modern, unified Italian language.  Manzoni married twice; Henriette Blondel and Teresa Borri.  The Final Footprint – Manzoni's funeral was celebrated in the church of San Marco with almost royal pomp.  His remains, after lying in state for some days, were followed to the Cimitero Monumentale in Milan by a vast cortege, including the royal princes and all the great officers of state.  But his noblest monument was Giuseppe Verdi's Requiem, written to honour his memory.  Verdi apparently was so stunned by Manzoni's death that he was unable to attend the funeral, instead paying a solitary visit to the writer's grave soon after. As a tribute, Verdi conceived the idea of writing a requiem mass for the first anniversary of Manzoni's death.  Verdi hand-picked his soloists and rehearsed a 100-piece orchestra and 120-voice for the premiere performance in Milan, on today's date in 1874.  In his letter to the mezzo Maria Waldmann, inviting her to participate in the premiere, Verdi wrote: "You would gain neither reputation nor money from it, but since this is something that will make history, certainly not because of the merit of the music, but because of the man to whom it is dedicated, I think it would be fine if, one, day, history would say: 'On 22 May there was a great Requiem Mass for the anniversary of Manzoni's death…"   Other notable final footprints at Cimitero Monumetale di Milano include; pianist Vladimir Horowitz, opera composer Amilcare Ponchielli, poet Salvatore Quasimodo, conductor and cellist Arturo Toscanini and Giuseppe Verdi.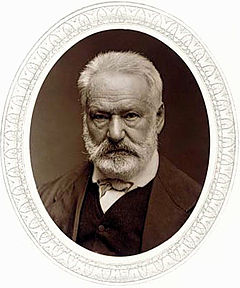 On this day in 1885, poet, playwright, novelist, essayist, visual artist, statesman, human rights activist and exponent of the Romantic movement in France, Victor Hugo died in Paris at the age of 83.  Born Victor-Marie Hugo on 26 February 1802 in Besançon in the region of Franche-Comté.  He was revered as a towering figure in literature and as a statesman who shaped the Third Republic and democracy in France.  Outside France, his best-known works are the novels Les Misérables and Notre-Dame de Paris (known in English as The Hunchback of Notre-Dame).  In France, Hugo is best known for his poetry, particularly Les Contemplations and La Légende des siècles, as well as for his novels.  Hugo married Adèle Foucher (1822-1868 her death).  Hugo had a great impact on the music world through the inspiration that his works provided for composers of the 19th and 20th century.  Among the many operas based on his works are; Donizetti's Lucrezia Borgia (1833), Verdi's Rigoletto (1851) and Ernani (1844), and Ponchielli's La Gioconda (1876).  It was during the production of Donizetti's Lucrezia Borgia, that Hugo met one of the performers, Juliette Drouet.  She would leave her theatrical career to devote her life to Hugo as his lover, secretary and travelling companion.  As I type this from my library, Hugo's books, Les Misérables and The Hunchback of Notre Dame are within arms reach.  Two of my favorite books.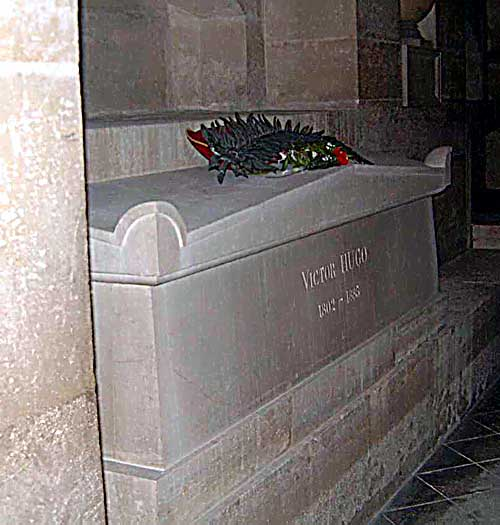 The Final Footprint – Hugo is entombed in the Panthéon in Paris.  His death generated intense national mourning and prompted the French government to dedicate the Panthéon as an homage to the great men, and eventually great women, of France.  More than two million people joined his funeral procession in Paris from the Arc de Triomphe to the Panthéon.
Hugo left five sentences as his last will, to be officially published:
Je donne cinquante mille francs aux pauvres. Je veux être enterré dans leur corbillard.
Je refuse l'oraison de toutes les Églises. Je demande une prière à toutes les âmes.
Je crois en Dieu.
"I leave 50,000 francs to the poor. I want to be buried in their hearse.
I refuse [funeral] orations of all churches. I beg a prayer to all souls.
I believe in God."
Other notable Final Footprints at the Panthéon include: Louis Braille, Pierre and Marie Curie, Alexandre Dumas, André Malraux, Jean-Jacques Rousseau, Voltaire, and Émile Zola.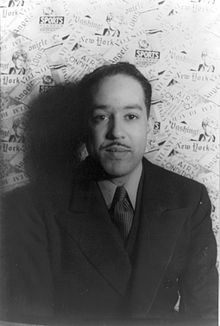 On this day in 1967,  poet, social activist, novelist, playwright, columnist, one of the earliest innovators of the then-new literary art form called jazz poetry, one of the leaders of the Harlem Renaissance, Langston Hughes died from complications after abdominal surgery, related to prostate cancer, in New York City, at the age of 65.  First published in The Crisis in 1921, "The Negro Speaks of Rivers", which became Hughes's signature poem, was collected in his first book of poetry The Weary Blues (1926).  Hughes's first and last published poems appeared in The Crisis.  More of his poems were published in The Crisis than in any other journal.  Hughes never married.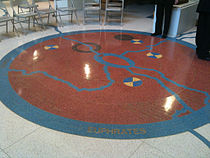 The Final Footprint – Hughes was cremated and his cremains are interred beneath a floor medallion in the middle of the foyer in the Arthur Schomburg Center for Research in Black Culture in Harlem.  It is the entrance to an auditorium named for him.  The design on the floor is an African cosmogram titled Rivers.  The title is taken from, "The Negro Speaks of Rivers".  Within the center of the cosmogram is the line: "My soul has grown deep like the rivers".   The Beinecke Rare Book and Manuscript Library at Yale University holds the Langston Hughes papers (1862–1980) and the Langston Hughes collection (1924–1969) containing letters, manuscripts, personal items, photographs, clippings, artworks, and objects that document the life of Hughes.  The Langston Hughes Memorial Library on the campus of Lincoln University, as well as at the James Weldon Johnson Collection within the Yale University also hold archives of Hughes' work.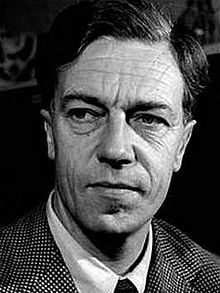 On this day in 1972, poet, Poet Laureate of the United Kingdom from 1968 until his death in 1972, father of actor Daniel Day-Lewis, Cecil Day-Lewis died from pancreatic cancer, aged 68, at Lemmons, the Hertfordshire home of Kingsley Amis and Elizabeth Jane Howard, where he and his family were staying.  Born in Ballintubbert, Athy/Stradbally border, County Laois (formerly known as Queen's County), Ireland.  Day-Lewis also wrote mystery stories under the pseudonym of Nicholas Blake. He married twice; Constance Mary King (1928–1951 divorce) and Jill Balcon (1951–1972 his death).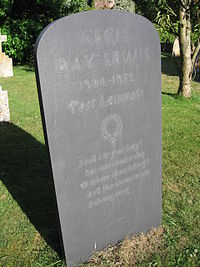 The Final Footprint –  Day-Lewis was a great admirer of Thomas Hardy, and had arranged to be buried as close as possible to the author's grave in Stinsford churchyard, Dorset, south west England.
His epitaph, taken from his poem Is it Far to Go?, reads:
Shall I be gone long?
For ever and a day.
To whom there belong?
Ask the stone to say.
Ask my song.
Have you planned yours yet?
Follow TFF on twitter @RIPTFF