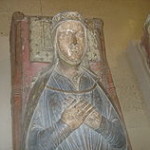 On this day in 1246, queen consort of England as the second wife of King John, from 1200 until John's death in 1216, renowned beauty, the "Helen" of the Middle Ages, and  mother of the future King Henry III, Isabella of Angoulême died at Fontevraud Abbey in France at the approximate age of 57.  The Final Footprint – By her own prior arrangement, she was first buried in the Abbey's churchyard, as an act of repentance for her many misdeeds.  On a visit to Fontevraud, Henry III was shocked to find his mother buried outside the Abbey and ordered her immediately moved inside.  She was finally placed beside Henry II and Eleanor of Aquitaine.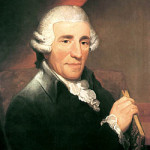 On this day in 1809, composer, "Father of the Symphony" and "Father of the String Quartet", Joseph Haydn died at his home in the Vienna suburb of Gumpendorf.  Born Franz Joseph Haydn on 31 March 1732 in Rohrau, Austria.  Haydn was a prolific and prominent composer of the Classical period.  He was reportedly a friend of Mozart and a teacher of Beethoven.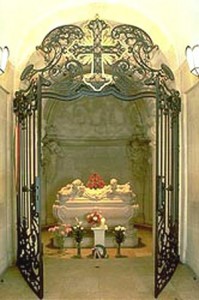 The Final Footprint – Some of his last words reportedly were attempts to calm and reassure his servants as the French army under Napoleon launched an attack on Vienna:  "My children, have no fear, for where Haydn is, no harm can fall."  On 15 June 1809, a memorial service was held in the Schottenkirche at which Mozart's Requiem was performed.  Haydn is entombed in the Bergkirche in Eisenstadt, Austria.
Have you planned yours yet?
Follow TFF on twitter @RIPTFF