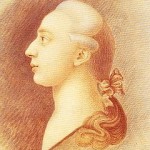 On this day in 1798, Italian adventurer, author from the Republic of Venice, and famous lover, Giacomo Girolamo Casanova de Seingalt died at age 73 in Duchcov, Kingdom of Bohemia, Holy Roman Empire, now the Czech Republic.  Born Giacomo Girolamo Casanova in Venice on 2 April 1725.  His autobiography, Histoire de ma vie (Story of My Life), is regarded as one of the most authentic sources of the customs and norms of European social life during the 18th century.  As was not uncommon at the time, Casanova often used pseudonyms, the most frequent being Chevalier de Seingalt.  He also published abundantly in French under the name Jacques Casanova de Seingalt.  He has become so famous for his often complicated and elaborate affairs with women that his name is now synonymous with "womanizer".  He spent his last 13 years in in the Castle of Dux, Bohemia (Duchcov Castle, Czech Republic) as a librarian in Count Waldstein's household, and wrote the story of his life.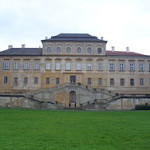 The Final Footprint –  Casanova was buried at Dux, but the exact place of his grave was forgotten over the years and remains unknown today.  His last words are said to have been "I have lived as a philosopher and I die as a Christian".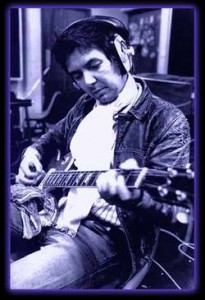 On this day in 1997, musician, songwriter, producer, member of both Small Faces and Faces, Ronnie Lane died from multiple sclerosis in Trinidad, Colorado at the age of 51.  Born Ronald Frederick Lane on 1 April 1946  in Forest Gate, a working class area in the East End of London.  Lane formed the Faces with Ian McLagan, Kenney Jones, Ronnie Wood and Rod Stewart in 1969.  Faces was a great band, one of my favorites.  Lane was married to Susan Gallegos at the time of his death.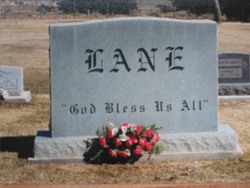 The Final Footprint – Lane is interred in the Masonic Cemetery in Trinidad, Colorado.  His grave is marked by an upright companion granite monument.  On one side is engraved; LANE / God Bless Us All.
Have you planned yours yet?
Follow TFF on twitter @RIPTFF