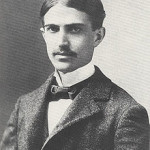 On this day in 1900, novelist, short story writer, poet and journalist Stephen Crane died from tuberculosis at a health spa in Badenweiler, Germany at the age of 28.  Born 1 November 1871, in Newark, New Jersey.  Prolific throughout his short life, he wrote notable works in the Realist tradition as well as early examples of American Naturalism and Impressionism.  He is recognized by modern critics as one of the most innovative writers of his generation.  Crane's first novel was the 1893 Bowery tale Maggie: A Girl of the Streets, which critics generally consider the first work of American literary Naturalism.  He won international acclaim for his 1895 Civil War novel The Red Badge of Courage, which he wrote without any battle experience.
In 1896, Crane endured a highly publicized scandal after appearing as a witness in the trial of a suspected prostitute.  Late that year, he accepted an offer to cover the Spanish-American War as a war correspondent.  As he waited in Jacksonville, Florida, for passage to Cuba, he met Cora Taylor, the madam of a brothel, with whom he would have a lasting relationship.
At the time of his death, Crane was considered an important figure in American literature. After he was nearly forgotten for two decades, critics revived interest in his life and work.  Although recognized primarily for The Red Badge of Courage, which has become an American classic, Crane is also known for short stories such as "The Open Boat", "The Blue Hotel", "The Bride Comes to Yellow Sky", and The Monster.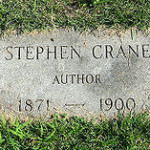 The Final Footprint – Crane was interred in the Evergreen Cemetery in what is now Hillside, New Jersey.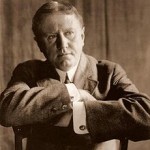 On this day in 1910, writer O. Henry died of cirrhosis of the liver, complications of diabetes, and an enlarged heart in New York City at the age of 47.  Born William Sydney Porter on 11 September 1862 in Greensboro, North Carolina.  O. Henry's short stories are known for their wit, wordplay, warm characterization and clever twist endings.  Among his most famous stories are: "The Gift of the Magi", "The Ransom of Red Chief", "The Cop and the Anthem", "A Retrieved Reformation", and "The Duplicity of Hargraves".  The Final Footprint – After funeral services in New York City, he was buried in the Riverside Cemetery in Asheville, North Carolina.
On this day in 1960, less than a month before I was born, my grandfather, United States Army veteran, Mac, Maurice William McIntire took his own life in Rockport, Texas.  He is interred in Fort Sam Houston Cemetery in San Antonio.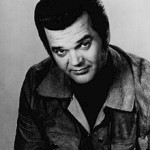 On this day in 1993, singer and songwriter Conway Twitty died in Springfield, Missouri, at Cox South Hospital, from an abdominal aortic aneurysm, aged 59.  Born Harold Lloyd Jenkins on 1 September 1933 in Friars Point in Coahoma County in northwestern Mississippi.  He held the record for the most number one singles of any act, with 40 No. 1 Billboard country hits, until George Strait broke the record in 2006.  From 1971 to 1976, Twitty received a string of Country Music Association awards for duets with Loretta Lynn.  Although never a member of the Grand Ole Opry, he was inducted into both the Country Music and Rockabilly Halls of Fame.  The Final Footprint – Twitty is entombed in an outdoor garden mausoleum in Sumner Memorial Gardens in Gallatin, Tennessee.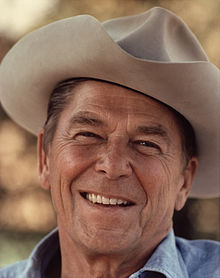 On this day in 2004, radio, film and television actor, 33rd Governor of California, 40th President of the United States, Dutch, Ronald Reagan died at his home in Bel Air, California of Alzheimer's disease at the age of 93.  Born Ronald Wilson Reagan on 6 February 2011 in Tampico, Illinois.  His father was the descendant of Irish Catholic immigrants from County Tipperary while his mother had Scots-English ancestors.  His father nicknamed him Dutch after his Dutchboy haircut.
Reagan was educated at Eureka College in Eureka, Illinois with a Bachelor of Arts degree in economics and sociology.  After graduation, Reagan first moved to Iowa to work as a radio broadcaster and then in 1937 to Los Angeles, California.  He began a career as an actor, first in films and later television, appearing in over 50 movie productions and earning enough success to become a famous, publicly recognized figure.  Reagan served as president of the Screen Actors Guild, and later spokesman for General Electric (GE).  Originally a member of the Democratic Party, he switched to the Republican Party in 1962.  After delivering a rousing speech in support of Barry Goldwater's presidential candidacy in 1964, he was persuaded to seek the California governorship, winning two years later and again in 1970.  He was defeated in his run for the Republican presidential nomination in 1968 as well as 1976, but won both the nomination and election, defeating incumbent Jimmy Carter in 1980.
As president, Reagan implemented sweeping new political and economic initiatives.  His supply-side economic policies, dubbed "Reaganomics," advocated reducing tax rates to spur economic growth, controlling the money supply to reduce inflation, deregulation of the economy, and reducing government spending.  In his first term he survived an assassination attempt, took a hard line against labor unions, and ordered a military action in Grenada.  He was reelected in a landslide in 1984, proclaiming it was "Morning in America."  I remember watching his election victory speech and I will never forget him saying, if you liked what you saw in the first four years, "You ain't seen nothin' yet!"  His support of anti-Communist movements worldwide, his decision to publicly call the Soviet Union an "evil empire", and his policy of forgoing the strategy of détente by ordering a massive military buildup in an arms race with the USSR, contributed to the end of the Cold War.  Reagan went to the Berlin Wall and challenged Soviet leader Mikhail Gorbachev to "tear down this wall".  Reagan was married twice; Jane Wyman (1940-1948 divorce) and Nancy Davis (1952-2004 his death).  He ranks highly in public opinion polls of U.S. Presidents, and is a conservative icon.  He is one of my favorite presidents.  Reagan put the swagger back in America.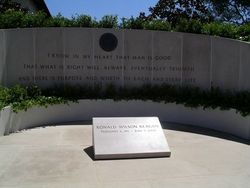 The Final Footprint – Reagan's body was taken to the Kingsley and Gates Funeral Home in Santa Monica, California where well-wishers paid tribute by laying flowers and American flags in the grass.  On June 7, his body was removed and taken to the Ronald Reagan Presidential Library, where a brief family funeral was held.  His body lay in repose in the Library lobby until June 9.  Reagan's body was then flown to Washington, D.C. where he became the tenth United States president to lie in state.  On 11 June, a state funeral was conducted in the Washington National Cathedral, presided over by President George W. Bush.  Eulogies were given by former British Prime Minister Margaret Thatcher, former Canadian Prime Minister Brian Mulroney, and both Presidents Bush.  Also in attendance were Gorbachev, and many world leaders, including British Prime Minister Tony Blair, German Chancellor Gerhard Schröder, Italian Prime Minister Silvio Berlusconi, and interim presidents Hamid Karzai of Afghanistan, and Ghazi al-Yawer of Iraq.  After the funeral, the Reagan entourage was flown back to the Ronald Reagan Presidential Library in California, where another service was held, and President Reagan was interred.  His was the first state funeral in the United States since that of President Lyndon B. Johnson in 1973.  His burial site is inscribed with the words he delivered at the opening of the Ronald Reagan Presidential Library: "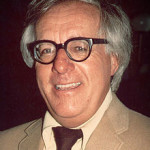 On this day in 2012, fantasy, science fiction, horror and mystery fiction writer, Ray Bradbury died in Los Angeles, California, at the age of 91, after a lengthy illness.  Born Ray Douglas Bradbury on 22 August 1920 in Waukegan, Illinois.  Perhaps best known for his dystopian novel Fahrenheit 451 (1953) and for the science fiction and horror stories gathered together as The Martian Chronicles (1950) and The Illustrated Man (1951).  Bradbury was one of the most celebrated 20th-century American writers.  Many of Bradbury's works have been adapted into comic books, television shows and films.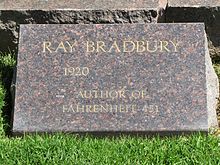 The Final Footprint – Bradbury is interred at Westwood Village Memorial Park Cemetery (a Dignity Memorial property) in Los Angeles.  Other notable final footprints at Westwood include; Sammy Cahn, Truman Capote, James Coburn, Rodney Dangerfield, Janet Leigh, Farrah Fawcett, Brian Keith, Don Knotts, Burt Lancaster, Peter Lawford, Peggy Lee, Jack Lemmon, Karl Malden, Dean Martin, Walter Mathau, Marilyn Monroe, Carroll O'Connor, Roy Orbison, George C. Scott, Dorothy Stratten, Natalie Wood and Frank Zappa.
Have you planned yours yet?
Follow TFF on twitter @RIPTFF