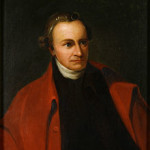 On this day in 1799, attorney, planter, politician, orator, and Founding Father, Patrick Henry died of stomach cancer at Red Hill, his plantation near Brookneal, Virginia at the age of 63.  Born 29 May 1736 in Hanover County, Virginia.  Remembered for his "Give me Liberty, or give me Death!" speech.  The Final Footprint – Henry is entombed in a private mausoleum at Red Hill.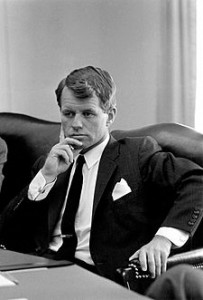 On this day in 1968, politician, civil rights activist, RFK, Robert F. Kennedy died at Good Samaritan Hospital in Los Angeles from gunshot wounds sustained at The Ambassador Hotel in Los Angeles at the age of 42.  Born Robert Francis Kennedy on 20 November 1925 in Brookline, Massachusetts.  He was the younger brother of John F. Kennedy and the older brother of Edward M. Kennedy.  RFK was a graduate of Harvard and obtained his law degree from the University of Virginia.  He served as Attorney General of the United States (1961-1964) first under his brother, JFK, then briefly under LBJ.  Following JFK's assassination, at the 1964 Democratic National Convention in Atlantic City, New Jersey, RFK quoted Shakespeare (from Romeo and Juliet) in speaking of his brother;
"[…] and when [he] shall die
Take him and cut him out in little stars,
And he will make the face of heaven so fine
That all the world will be in love with night
And pay no worship to the garish sun"
RFK resigned as AG to successfully run for United States Senator from New York.  He declared his candidacy for the President of the United States on 16 March 1968, fifteen days before LBJ stunned the nation with his announcement that he would not seek reelection.  RFK was assassinated shortly after winning the California Democratic primary.  RFK was married to Ethel Sakel (1950-1968 his death).  One of my favorite quotes is by RFK:
"Some people see things as they are and ask why – I dream things that never were and say why not."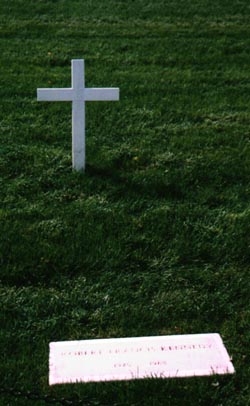 The Final Footprint – His body was returned to New York City, where it lay in repose at Saint Patrick's Cathedral for several days before the Requiem Mass held there on June 8.  His brother, Ted, eulogized him with the words:
"My brother need not be idealized, or enlarged in death beyond what he was in life; to be remembered simply as a good and decent man, who saw wrong and tried to right it, saw suffering and tried to heal it, saw war and tried to stop it. Those of us who loved him and who take him to his rest today, pray that what he was to us and what he wished for others will some day come to pass for all the world. As he said many times, in many parts of this nation, to those he touched and who sought to touch him: 'Some men see things as they are and say why. I dream things that never were and say why not.'
The Requiem Mass concluded with the hymn, "The Battle Hymn of the Republic" sung by Andy Williams.  Immediately following the Requiem Mass, his body was transported by a special private train to Washington, D.C.  Thousands of mourners lined the tracks and stations along the route, paying their respects as the train passed.  This slow transport delayed arrival at Arlington National Cemetery, causing it to be the only night burial to have taken place there.  RFK was buried near his brother, JFK. He had always maintained that he wished to be buried in Massachusetts, but his family believed that since the brothers had been so close in life, they should be near each other in death.  In accordance with his wishes, RFK was buried with the bare-minimum military escort and ceremony.  The casket was borne from the train by 13 pallbearers, including former astronaut John Glenn, former Secretary of Defense Robert McNamara, family friend Gen. Maxwell Taylor, RFK's eldest son Joe and his brother Ted.  Archbishop Terence Cooke of New York and Patrick Cardinal O'Boyle, Archbishop of Washington, conducted the brief graveside service.  Afterward Glenn presented the folded flag on behalf of the United States to Ethel and Joe Kennedy.  In August 2009, Ted was also buried at Arlington, near his brothers.  Other notable Final Footprints at Arlington include; Space Shuttle Challenger, Space Shuttle Columbia, Medgar Evers, JFK, Jacqueline Bouvier Kennedy Onassis, Edward Kennedy, Malcolm Kilduff, Jr., Lee Marvin and Audie Murphy.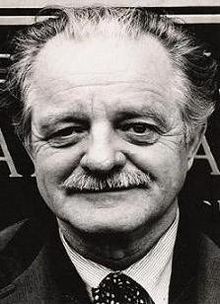 On this day in 1982, poet, translator, essayist, "The Father of the Beats", Kenneth Rexroth died in Santa Barbara, California at the age of 76.  Born Kenneth Charles Marion Rexroth in South Bend, Indiana on 22 December 1905.   In my opinion, one of the central figures in the San Francisco Renaissance.  Although he apparently did not consider himself to be a Beat poet, and disliked the association, he was dubbed the "Father of the Beats" by Time.  He was among the first poets in the United States to explore traditional Japanese poetic forms such as haiku.  Much of Rexroth's work can be classified as "erotic" or "love poetry," given his deep fascination with transcendent love.  Rexroth married four times;  Andrée Dutcher (1927-1940), Marie Kass (1941-1955), Marthe Larsen (1949- ), Carol Tinker ( – 1982 his death).  The Final Footprint – Rexroth is interred on the grounds of the Santa Barbara Cemetery Association overlooking the sea.  While all the other graves face inland, his alone faces the Pacific.  His epitaph reads, "As the full moon rises / The swan sings in sleep / On the lake of the mind."  According to association records, he is interred near the corner of Island and Bluff boulevards, in Block C of the Sunset section, Plot 18.  Other notable Final Footprints at Santa Barbara include actor Laurence Harvey, actor Fess Parker, and model and actress Suzy Parker (no relation to Fess).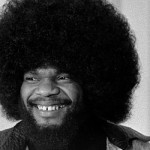 On this day in 2006, musician and songwriter, the Fifth Beatle, Billy Preston died in Scottsdale, Arizona, of complications of malignant hypertension that resulted in kidney failure and other complications at the age of 59.  Born William Everett Preston on 2 September 1946 in Houston.  Preston became famous first as a session musician with artists such as Little Richard, Sam Cooke, Ray Charles and the Beatles, and was later successful as a solo artist with hit pop singles including "Outa-Space", its sequel, "Space Race", "Will It Go Round in Circles" and "Nothing from Nothing", and a string of albums and guest appearances with Eric Clapton, the Red Hot Chili Peppers and others.  In addition, Preston was co-author, with The Beach Boys' Dennis Wilson, of "You Are So Beautiful," recorded by Preston and later a #5 hit for Joe Cocker.
Alongside Tony Sheridan, Billy Preston was the only other musician to be credited on a Beatles recording: the artists on the number-one hit "Get Back" are given as "The Beatles with Billy Preston".  Stephen Stills asked Preston if he could use Preston's phrase "if you can't be with the one you love, love the one you're with" and created the hit song.  The Final Footprint – His funeral was held on June 20 at the Faithful Central Bible Church in Inglewood, California, where his remains were interred at Inglewood Park Cemetery.  Other notable Final Footprints at Inglewood Park include; Ray Charles, Ella Fitzgerald, baseball player Curt Flood, actress Betty Grable, attorney Robert Kardashian (father of  Kim, Kourtney and  Khloé), and blues musician T-Bone Walker.
Have you planned yours yet?
Follow TFF on twitter @RIPTFF