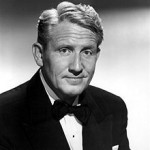 On this day in 1967, actor, one of the major stars of Hollywood's Golden Age, 9x Academy Award nominee, 2x Academy Award winner, Spencer Tracy died in his apartment in Beverly Hills, California from a heart attack at the age of 67.  Born Spencer Bonaventure Tracy on 5 April 1900 in Milwaukee, Wisconsin.  Tracy married Louise Treadwell (1923 – 1967 his death) and had a long term relationship with Katharine Hepburn from 1941 until his death.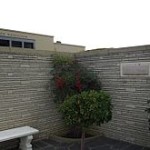 The Final Footprint –  A Requiem Mass was held for Tracy on June 12 at the Immaculate Heart of Mary Catholic Church in East Hollywood. Active pallbearers included George Cukor, Stanley Kramer, Frank Sinatra, James Stewart and John Ford.  Out of consideration for Tracy's family, Hepburn did not attend the funeral.  Tracy was interred in Forest Lawn Memorial Park in Glendale, California.  Other notable Final Footprints at Forest Lawn Glendale include; L. Frank Baum, Humphrey Bogart, Lon Chaney, Nat King Cole, Dorothy Dandridge, Sammy Davis, Jr., Jean Harlow, Sam Cooke, Walt Disney, Errol Flynn, Clark Gable, Michael Jackson, Carole Lombard, Casey Stengel, Jimmy Stewart, and Elizabeth Taylor.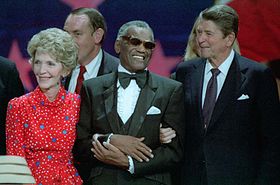 On this day in 2004, legendary Grammy award winning singer and musician, Ray Charles, died of liver cancer at his home in Beverly Hills, California at the age of 73.  Born Ray Charles Robinson on 23 September 1930 in Albany, Georgia.  His music defied boundaries, from soul,  rhythm and blues, gospel, and blues to country, rock and roll and pop.   Frank Sinatra called Charles "the only true genius in show business."   Billy Joel noted: "This may sound like sacrilege, but I think Ray Charles was more important than Elvis Presley. I don't know if Ray was the architect of rock & roll, but he was certainly the first guy to do a lot of things . . . Who the hell ever put so many styles together and made it work?"  Charles started to lose his sight at the age of five. He went completely blind by the age of seven, apparently due to glaucoma.  I believe the highest compliment that can be paid to a singer is to say that when they record a song, it instantly becomes the definitive version.  Charles has recorded the definitive version of many songs.  My partial list of favorite songs sung by Charles includes; "What'd I Say", "Georgia on My Mind", "Hit the Road Jack", "Baby it's Cold Outside", "Unchain My Heart", "I Can't Stop Lovin' You".  I could go on!  Charles was married twice; Eileen Williams (1951-1952 divorce) and Della Beatrice Howard Robinson (1955-1977 divorce) and fathered 12 children with nine different women.  His long term girlfriend and partner at the time of his death was Norma Pinella.  The movie Ray (2004) is a biographical film focusing on 30 years of the life of Charles.  The film was directed by Taylor Hackford and starred Jamie Foxx in the title role; Foxx received an Academy Award for Best Actor for his performance.  Charles was set to attend the opening, but died before the premier.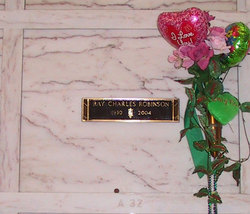 The Final Footprint – Charles is entombed in the Mausoleum of the Golden West, Eternal Love Corridor in Inglewood Park Cemetery, Inglewood, California.  Other notable Final Footprints at Inglewood Park include; Ella Fitzgerald, baseball player Curt Flood, actress Betty Grable, attorney Robert Kardashian (father of  Kim, Kourtney and  Khloé), soul musician Billy Preston and blues musician T-Bone Walker.
Have you planned yours yet?
Follow TFF on twitter @RIPTFF