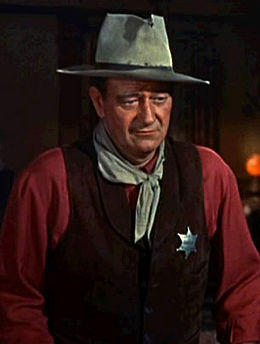 On this day in 1979, legendary actor, producer, director, Academy Award winner, recipient of the Congressional Gold Medal and the Presidential Medal of Freedom, American icon, Duke, John Wayne, died of stomach cancer at the UCLA Medical Center in Los Angeles at the age of 72.  Born Marion Robert Morrison on 26 May 1907 in Winterset, Iowa.  Wayne's family moved to Palmdale, California, and then in 1911 to Glendale, California.  A local fireman at the station on his route to school in Glendale started calling him "Little Duke" because he never went anywhere without his huge Airedale Terrier, Duke.  He preferred "Duke" to "Marion" and the name stuck.  For his screen name, director Raoul Walsh suggested "Anthony Wayne", after Revolutionary War general "Mad Anthony" Wayne.  Fox Studios chief Winfield Sheehan rejected it as sounding "too Italian."  Walsh then suggested "John Wayne."  Sheehan agreed, and the name was set.  Wayne himself was not even present for the discussion.  Wayne attended the University of Southern California on a football scholarship.  My list of favorite Wayne movies includes:  Howard Hawk's Red River (1948); John Ford's The Quiet Man (1952) with Maureen O'Hara; Ford's The Searchers (1956) with Vera Miles, Jeffrey Hunter, Ward Bond, Ken Curtis and Natalie Wood, perhaps my favorite movie ever; Hawk's Rio Bravo (1959) with Angie Dickinson, Dean Martin, Ricky Nelson, and Bond; North to Alaska (1960) with Capucine, Stewart Granger and Fabian; Ford's The Man Who Shot Liberty Valance (1962) with Miles, James Stewart, and Lee Marvin; McLintock! (1963) with O'Hara, his son Patrick, Stephanie Powers, Chill Wills and Yvonne De Carlo, The Sons of Katie Elder (1965) with Martin and Dennis Hopper; Hawk's El Dorado (1966) with Robert Mitchum, and James Caan; The War Wagon (1967) with Kirk Douglas; Hellfighters (1968), with Katherine Ross and Miles and based on the real-life hellfighter Red Adair; as Rooster Cogburn in True Grit (1969) with Kim Darby, Glen Campbell, Robert Duvall, Strother Martin and Hopper; The Undefeated (1969) with Rock Hudson and Roman Gabriel; Chisum (1970); Hawk's Rio Lobo (1970); Big Jake (1970); The Cowboys (1972); Cahill, United States Marshall (1973); Don Siegel's The Shootist (1976) with Lauren Bacall, Ron Howard, and Stewart.  His memorable movie quotes include;
"I won't be wronged, I won't be insulted, I won't be laid a hand on. I don't do these things to other people, I require the same from them." (The Shootist)
"Fill your hand, you son of a bitch!" (True Grit)
"That'll be the day!" (The Searchers – Spoken four times; inspired Buddy Holly to write a song with that title.)
"Pilgrim." (The Man Who Shot Liberty Valance and McLintock!.)
"I haven't lost my temper in 40 years; but, Pilgrim, you caused a lot of trouble this morning; might have got somebody killed; and somebody oughta belt you in the mouth. But I won't. I won't. The hell I won't!" (He belts him in the mouth). (To Leo Gordon in McLintock!)
"Not hardly!" (Big Jake – used several times throughout the movie when told by others "Jacob McCandles?! I thought you were dead!")
"It's a hard life!" (The Cowboys – in response to "The 'long-haired man'" played by Bruce Dern saying "You're a hard man!")
"We're burnin' daylight!" ("The Cowboys")
"Wrong word. Fact!" (When Laurence Murphy accuses Chisum of a threat.)
Wayne was married three times Josephine Alicia Saenz (1933-1945 divorce), Esperanza Baur (1946-1954 divorce), and Pilar Pallete (1954-1979 his death). 
The Final Footprint – Wayne is interred in Pacific View Memorial Park, a Dignity Memorial property, in Corona del Mar, California.  His grave is marked by an individual flat bronze marker with the epitaph; "Tomorrow is the most Important thing in life. Comes into us at midnight very clean. It's perfect when it arrives and it puts itself in our hands. It hopes we've learned something from yesterday."  Reportedly, Wayne wanted his epitaph to be; "Feo, Fuerte y Formal", a Mexican epitaph Wayne described as meaning "ugly, strong and dignified".  There are many memorials, celebrations and landmarks dedicated to him.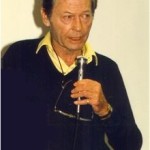 On this day in 1999, United States Army Air Forces veteran, actor, screenwriter, poet and singer, DeForest Kelley died of stomach cancer in Wooodland Hills, California at the age of 79.  Born Jackson DeForest Kelley on 20 January 1920 in Toccoa, Georgia.  Known for his iconic roles in Westerns and as Dr. Leonard "Bones" McCoy of the USS Enterprise in the television and film series Star Trek.  "He's dead, Jim."  The Final Footprint – Kelley was cremated and the ashes were scattered in the Pacific Ocean.
Have you planned yours yet?
Follow TFF on twitter @RIPPTFF