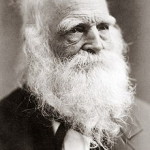 On this day in 1878, American romantic poet, journalist, and long-time editor of the New York Evening Post, William Cullen Bryant died at the age of 83 of complications from an accidental fall suffered after participating in a Central Park ceremony honoring Italian patriot Giuseppe Mazzini.  Born 3 November 1794 in a log cabin near Cummington, Massachusetts.  Perhaps best known for his poem "Thanatopsis".  The title is from the Greek thanatos ("death") and opsis ("sight"); it has often been translated as "Meditation upon Death".  The Final Footprint – Bryant is buried at Roslyn Cemetery in Roslyn, Long Island, New York.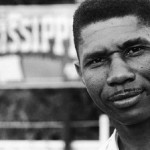 On this day in 1963, African American civil rights activist from Mississippi involved in efforts to overturn segregation at the University of Mississippi, Medgar Evers was assassinated by gunshot in front of his home in Jackson, Mississippi.  He was 37 years old.  Born Medgar Wiley Evers on 2 July 1925 in Decatur, Mississippi.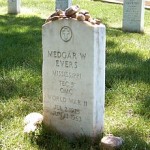 The Final Footprint – Mourned nationally, Evers was buried on June 19 in Arlington National Cemetery where he received full military honors before a crowd of more than 3,000.  Other notable Final Footprints at Arlington include; the Space Shuttle Columbia, the Space Shuttle Challenger, John F. Kennedy, Jacqueline Bouvier Kennedy Onassis, Edward Kennedy, Robert F. Kennedy, Lee Marvin, Audie Murphy and Malcolm Kilduff, Jr..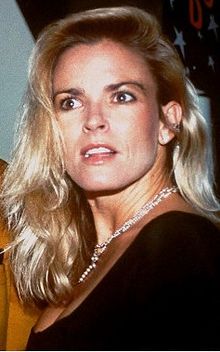 On this day in 1994, Nicole Brown Simpson and her friend Ron Goldman were stabbed to death in front of her home 875 South Bundy Drive, Brentwood, Los Angeles.  Nicole Brown was born 19 May 1959 in Frankfurt, West Germany.  Ronald Lyle Goldman was born 2 July 1968 in Cook County, Illinois.  The Final Footprint – Nicole Brown is interred in Ascension Cemetery, Lake Forest, California.  Goldman is interred in Pierce Brothers Valley Oaks Memorial Park in Westlake Village, California.  O. J. Simpson was tried for the murders of both his ex-wife and Goldman.  In October 1995, after a public trial that lasted nearly nine months, Simpson was acquitted of both murders.  In a 1997 civil trial, a jury found Simpson liable for the wrongful death of Goldman and awarded $33 million (USD) in damages to the Goldman family.  The rights to O. J. Simpson's book, If I Did It, a first-person account of how he would have committed the murders, had he committed them, were awarded to the Goldman family in August 2007.  The family was granted the proceeds from the book in 2007 as part of the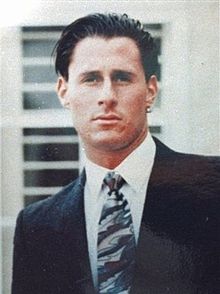 civil jury award against the ex-football star they had been trying to collect for over a decade.  The Goldmans own the copyright, media rights and movie rights.  They also acquired Simpson's name, likeness, life story and right of publicity in connection with the book, according to court documents, ensuring Simpson would not be able to profit from the book.  After renaming the book If I Did It: Confessions of the Killer, the Goldmans published it in September 2007 through Beaufort Books.  The Goldman family contributed a portion of proceeds from the book sale to the newly founded Ron Goldman Foundation for Justice.  The foundation provides grants for multiple organizations and programs that provide resources to victims and survivors of violent crimes.  In 1994, Nicole Brown's sister Denise established The Nicole Brown Charitable Foundation to help victims of domestic violence.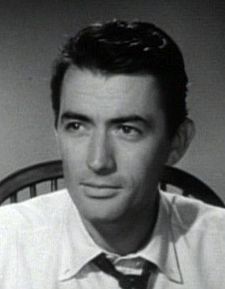 On this day in 2003, Academy Award winning actor Gregory Peck died at his home in Los Angeles from bronchopneumonia at the age of 87.  Born Eldred Gregory Peck on 5 April 1916 in La Jolla, California.  My favorite Peck movie roles include: as John Ballantyne in Alfred Hitchcock's Spellbound (1945) with Ingrid Bergman; as Harry Street in The Snows of Kilimanjaro (1952) based on the Ernest Hemingway short story of the same title, with Ava Gardner; as Joe Bradley in William Wyler's Roman Holiday (1953) with Audrey Hepburn; as James McKay in Wyler's The Big Country (1958) with Jean Simmons and Charlton Heston; as Sam Bowden in Cape Fear (1962) based on John D. McDonald's novel The Executioners, with Robert Mitchum; as Atticus Finch in To Kill a Mockingbird (1962) based on the Harper Lee novel of the same name, with Robert Duvall.  Peck was married twice; Greta Kukkonen (1942-1955 divorce) and Veronique Passani (1955-2003 his death).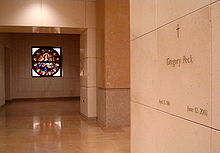 The Final Footprint – Peck is entombed in the mausoleum of the Cathedral of Our Lady of the Angels, the mother church of the Archdiocese of Los Angeles.
Have you planned yours yet?
Follow TFF on twitter @RIPTFF