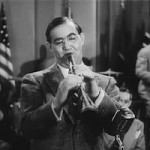 On this day in 1986, American jazz and swing musician, clarinetist and bandleader; widely known as the "King of Swing", Benny Goodman died from a heart attack in New York City at the age of 77, in his home at Manhattan House, 200 East 66th Street. Born Benjamin David Goodman on 30 May 1909 in Chicago. The Final Footprint – Goodman is interred in the Long Ridge Cemetery, Stamford, Connecticut.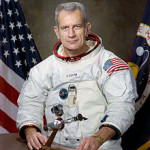 On this day in 1993, American World War II pilot and later, one of the original NASA Mercury Seven astronauts, Deke Slayton died of a brain tumor in League City, Texas at the age of 69.  Born Donald Kent Slayton on 1 March 1924 in Sparta, Wisconsin.  He was portrayed in the movie The Right Stuff (1983) by Scott Paulin.  The original seven Mercury astronauts included Alan Shepard,  Virgil Ivan "Gus" Grissom, John Herschel Glenn, Jr., Malcolm Scott Carpenter, Walter Marty "Wally" Schirra, Jr., and Leroy Gordon Cooper, Jr.  The film is based on the book by Tom Wolfe, and also featured; Sam Shepard as Chuck Yeager, Ed Harris as John Glenn, Dennis Quaid as Gordon Cooper, Fred Ward as Gus Grissom, Charles Frank as Scott Carpenter and Lance Henriksen as Wally Shirra.  The Final Footprint – Slayton was cremated and his cremains were scattered over the Slayton family farm in Wisconsin.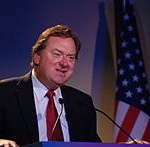 On this day in 2008,  American television journalist and lawyer who appeared for more than 16 years as the longest-serving moderator of NBC's Meet the Press, Tim Russert died from a heart attack in Washington D.C. at the age of 58.  Born Timothy John Russert on 7 May 1950 in Buffalo, New York.  The Final Footprint – Russert is buried at Rock Creek Cemetery, next to the historic Soldiers' Home, in Washington's Petworth neighborhood.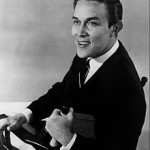 On this day in 2010, American country music singer, television host, actor and businessman, Jimmy Dean died at the age of 81 of natural causes at his home in Varina, Virginia.  Born Jimmy Ray Dean on 10 August 1928 in Olton, Texas. The Final Footprint – He was entombed in a 9-foot-tall (2.7 m) piano-shaped mausoleum overlooking the James River on the grounds of his estate.  His epitaph reads "Here Lies One Hell of a Man", a quote from a lyric from his uncensored version of the Dean and Roy Acuff song, "Big Bad John".
Have you planned yours yet?
Follow TFF on twitter @RIPTFF