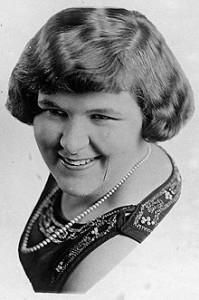 On this day in 1986 singer Kate Smith died from complictions of diabetes in Raleigh, North Carolina at the age of 79.  Born Kathryn Elizabeth Smith on 1 May 1907 in Greenville, Virginia.  She was a popular icon of the Depression and World War II eras.  Perhaps best known for her rendition of Irving Berlin's God Bless America, which is played during the seventh inning stretch of most New York Yankees home games.  Smith never married.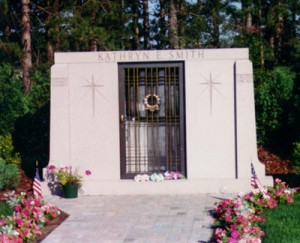 The Final Footprint – Smith is entombed in a private mausoleum at Saint Agnes Cemetery in Lake Placid, New York.  Requiescat in pace.
Have you planned yours yet?
Follow TFF on twitter @RIPTFF