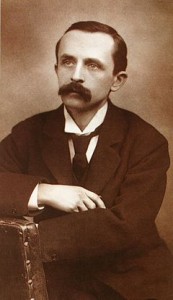 On this day in 1937, author and dramatist, J. M. Barrie died of pneumonia in London at the age of 77.  Born James Matthew Barrie on 9 May 1860 in  in Kirriemuir, Angus, Scotland.  Perhaps best remembered as the author of Peter Pan, or The Boy Who Wouldn't Grow Up (1904) the play about the ageless boy and an ordinary girl named Wendy who have adventures in the fantasy setting of Neverland.  The play was developed by Barrie into the 1911 novel Peter and Wendy.   George Bernard Shaw described the play as "ostensibly a holiday entertainment for children but really a play for grown-up people."
When he was 6 years old, Barrie's next-older brother David (his mother's favourite) died two days before his 14th birthday in an ice-skating accident.  This left his mother devastated, and Barrie tried to fill David's place in his mother's attentions, even wearing David's clothes and whistling in the manner that he did.  Barrie's mother apparently found comfort in the fact that her dead son would remain a boy forever, never to grow up and leave her.  Barrie married Mary Ansell (1894-1909 divorce).  They had no children.  Before his death, he gave the rights to the Peter Pan works to Great Ormond Street Hospital in London, which continues to benefit from them as Peter Pan has been adapted many times.  My favorite adaptation is Steven Spielberg's Hook (1991) with Robin Williams as a grown up Peter.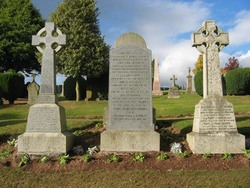 The Final Footprint – Barrie is interred in the Barrie and Ogilivie family plot in Kirriemuir Cemetery.  The family plot is marked by three large upright markers.  A bronze Peter Pan statue was erected in Kensington Gardens, London.  Barrie was portrayed in the semi-biographical film, Finding Neverland (2004), by Johnny Depp.  The film was nominated for an Oscar, as was Depp, and also stars Kate Winslet and Hoffman.  Neverland Valley Ranch was named by Michael Jackson after Barrie's Neverland.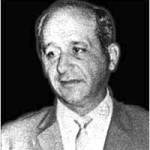 On this day in 1975, Sicilian American mobster and boss of the Chicago Outfit from 1957–1966, "Momo", "Mooney", "Sam the Cigar", "Sammy", Sam Giancana died from multiple gunshot wounds in his home in Oak Park, Illinois at the age of 67.  Giancana was killed shortly before he was scheduled to appear before a U. S. Senate committee investigating supposed CIA and Cosa Nostra collusion in plots to assassinate President John F. Kennedy.  Born Salvatore Giangana to Sicilian immigrants in Little Italy, Chicago.  The Final Footprint – Giancana was entombed next to his wife Angelina in the Giancana family private mausoleum in Mount Carmel Cemetery in Hillside, Illinois.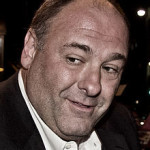 On this day in 2013, actor James Gandolfini died of an apparent heart attack in Rome at the age of 51.  Born James Joseph Gandolfini, Jr. on 18 September 1961 in Westwood, New Jersey.  Perhaps best known for his role in The Sopranos as Tony Soprano, a troubled crime boss struggling to balance his family life and career in the Mafia.  Gandolfini garnered enormous praise for this role, winning both the Primetime Emmy Award for Outstanding Lead Actor in a Drama Series and Screen Actors Guild Award for Outstanding Performance by a Male Actor in a Drama Series three times.  The Final Footprint – Gandolfini's funeral service was held on 27 June 2013 at the Episcopal Cathedral of Saint John the Divine in Morningside Heights, New York City.  He was cremated.
Have you planned yours yet?
Follow TFF on twitter @RIPTFF