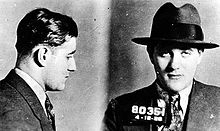 On this day in 1947, gangster Bugsy Siegel was shot to death in the Beverly Hills home of his girlfriend, Virginia Hill, at the age of 41.  Born Benjamin Siegelbaum on 28 February 1906 in in Williamsburg, Brooklyn, to a poor Jewish family from Letychiv, Podolia Governorate of the Russian Empire, in modern Ukraine.  Siegel played a major role behind the development of metropolitan Las Vegas.  During his youth, Siegel befriended Meyer Lansky.  In 1930, Lansky and Siegel built ties to Charles "Lucky" Luciano and Frank Costello, future bosses of the Genovese crime family.  Siegel became a bootlegger and was associated with Albert "Mad Hatter" Anastasia.  Siegel was involved in bootlegging in New York, New Jersey and Philadelphia.  Siegel and Anastasia, together with Vito Genovese and Joe Adonis, were the four gunmen who shot New York mob boss Joe Masseria to death on Luciano's orders on 15 April 1931, formally ending the Castellammarese War.  On September 10 of that year, Luciano hired four trigger men from the Lansky-Siegel gang to murder Masseria's rival, Salvatore Maranzano, cementing Luciano's rise to the top of the U.S. Mafia and marking the birth of modern American organized crime.  Lansky and Siegel assisted in Luciano's brief alliance with Dutch Schultz.  Siegel was sent to California in 1937 to develop syndicate gambling rackets.  He soon became involved in, and eventually took over, the development of the Flamingo casino and hotel on what would become the Las Vegas Strip.  The project was completed although the large cost overruns and revenue shortfall may have tried the patience of his mob investors, leading to his killing.  Siegel was married to Esta Krakower (1929-1947 his death).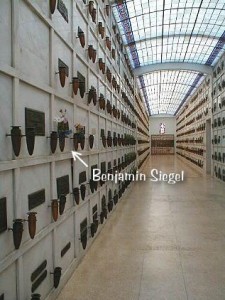 The Final Footprint – Siegel is entombed in the Beth Olam Mausoleum at Hollywood Forever Cemetery in Hollywood.  In the Bialystoker Synagogue on Manhattan's Lower East Side, Siegel is memorialized by a Yahrtzeit (remembrance) plaque that marks his death date so mourners can say Kaddish for the anniversary.  A bronze memorial plaque was placed at the Flamingo near the wedding chapel.  In Mario Puzo's The Godfather (1969) and the 1972 film adaptation by Francis Ford Coppola, the character of Moe Greene, played by Alex Rocco, appears to be heavily based on Siegel.  Although Greene's death is not described in the novel, in the film he is shot through the eye, evoking Siegel's death.  Additionally, Puzo's and Coppola's sequel, The Godfather Part II (1974) adds a new character related to Greene, Hyman Roth, who appears to be based upon Siegel's partner Lansky.  Sergio Leone's film Once Upon a Time in America (1984) appears to be loosely based upon the lives of Siegel and Lansky.  Siegel has been portrayed in films and television by Harvey Keitel, Armand Assante, Eric Roberts and, perhaps most memorably, by Warren Beatty in Barry Levinson's Bugsy (1991), also featuring Annette Bening as Virginia Hill, Keitel as Mickey Cohen and Ben Kingsley as Lansky.  Other notable Final Footprints at Hollywood Forever include voice actor Mel Blanc (yes, his epitaph is "That's All Folks!"), director/producer Cecil B. DeMille, director Victor Fleming, actress  Joan Hackett, director John Huston, Judy Garland, actress Jayne Mansfield's cenotaph, actress Hattie McDaniel's cenotaph, actor Rudolph Valentino and actress Fay Wray.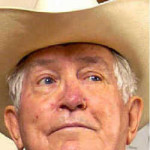 On this day in 2007, cowboy, rodeo athlete, 5x All Around Pro Rodeo Cowboy, 16x World Champion, Pro Rodeo Hall of Famer, National Cowboy Hall of Famer, "the Babe Ruth of Rodeo", rancher, Jim Shoulders died of heart disease at the age of 79 in Henryetta, Oklahoma.  Born 13 May 1928 in Tulsa, Oklahoma.  The Final Footprint – Shoulders is interred in New Sonoro Cemetery in Henryetta.
Have you planned yours yet?
Follow TFF on twitter @RIPTFF