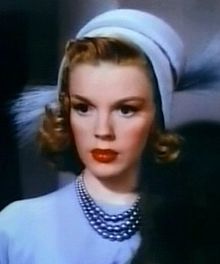 On this day in 1969, actress and singer, mother of actress Lorna Luft, mother of singer/actress Liza Minnelli, Judy Garland, died from an accidental overdose of barbiturates at her Chelsea, London home at the age of 47.  Born Frances Ethel Gumm on 10 June 1922 in Grand Rapids, Minnesota.  Perhaps best remembered for her role as Dorothy Gale in Victor Fleming's The Wizard of Oz (1939), based on L. Frank Baum's novel, The Wonderful Wizard of Oz (1900), and her unforgettable performance singing the Academy Award-winning song "Over the Rainbow".  Her post Oz career was highlighted by her vaudeville-style, two-a-day engagement at Broadway's newly refurbished Palace Theatre.  The 19-week engagement was considered a huge triumph and garnered Garland a Special Tony Award.  Also notable was her Oscar nominated performance in the 1954 musical remake of the 1937 film, A Star is Born.  Garland was married five times; David Rose (1941-1944 divorce), Vincent Minnelli (1945-1951 divorce), Sid Luft (1952-1965 divorce), Mark Herron (1965-1969 divorce) and Mickey Deans (1969-1969 her death).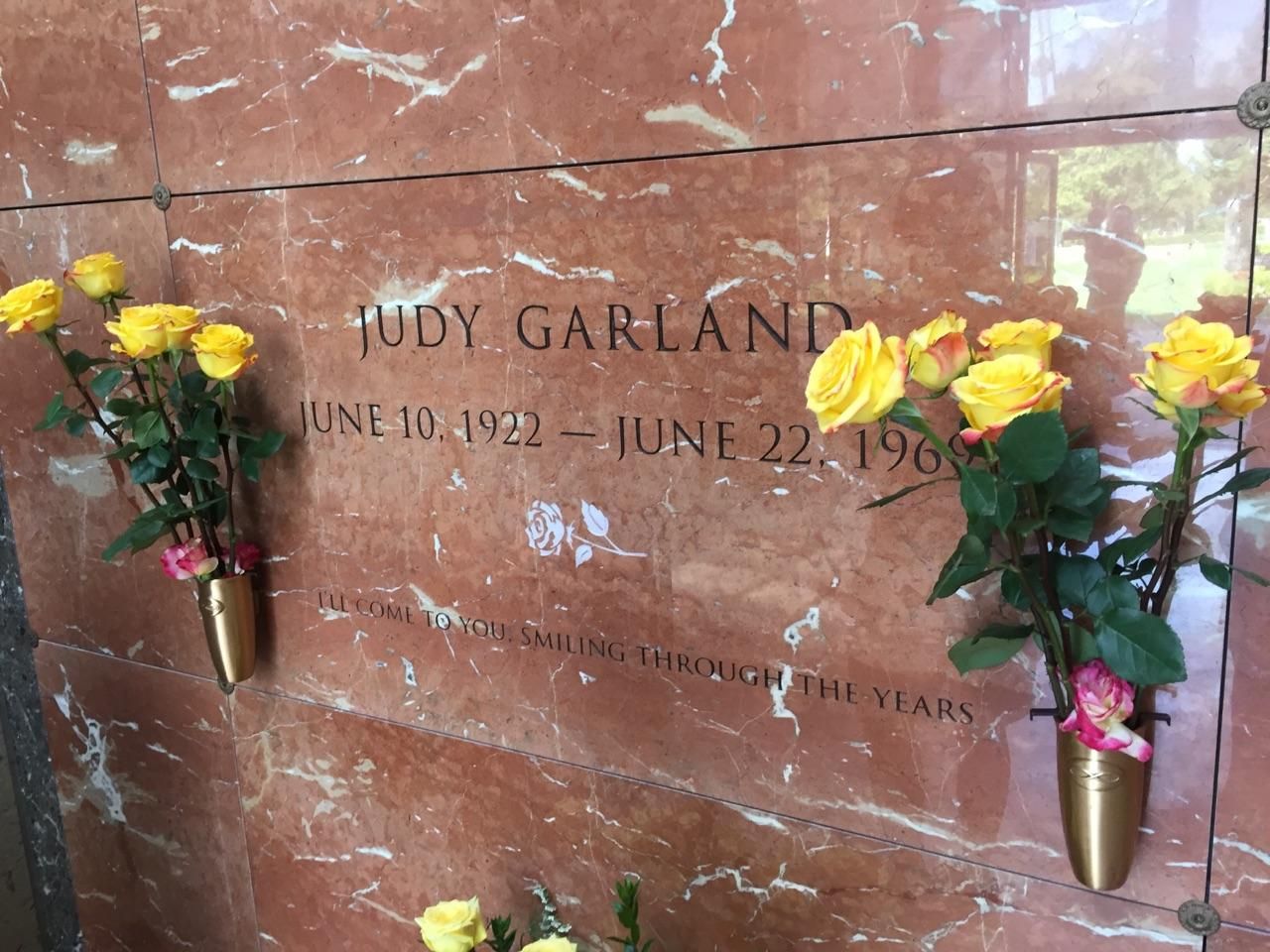 The Final Footprint – Garland was initially entombed in the mausoleum at Ferncliff Cemetery and Mausoleum in Hartsdale, New York.  Other notable Final Footprints at Ferncliff include:  Aaliyah, Joan Crawford, Oscar Hammerstein II, Jerome Kern, Thelonious Monk, and Ed Sullivan.  In addition, John Lennon and Nelson Rockefeller were cremated at Ferncliff.  In January 2017, Garland's family had her remains relocated to Hollywood Forever Cemetery in Hollywood.  The move will ensure that Garland's family will someday be with her.  Other notable Final Footprints at Hollywood Forever include voice actor Mel Blanc (yes, his epitaph is "That's All Folks!"), director/producer Cecil B. DeMille, director Victor Fleming, actress  Joan Hackett, director John Huston, actress Jayne Mansfield's cenotaph, actress Hattie McDaniel's cenotaph, mobster Bugsy Siegel, actor Rudolph Valentino, and actress Fay Wray.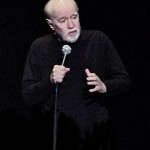 On this day in 2008, stand-up comedian, social critic, satirist, actor and writer/author, George Carlin died of heart failure at Saint John's Health Center in Santa Monica at the age of 71.  Born George Denis Patrick Carlin on 12 May 1937 in New York City.  The Final Footprint –  In accordance with his wishes he was cremated, his ashes scattered, and no public or religious services of any kind were held.
Have you planned yours yet?
Follow TFF on twitter @RIPTFF