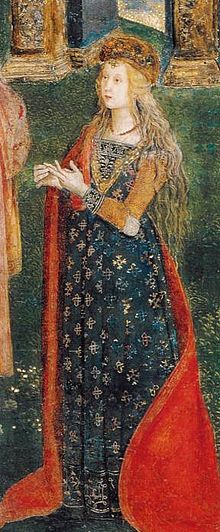 On this day in 1519, daughter of Pope Alexander VI, Lady of Pesaro and Gradara, Duchess of Bisceglie and Princess of Salerno, Duchess of Ferrara, Modena and Reggio, Lucrezia Borgia died in Ferrara, Italy at the age of 39 from complications after giving birth to her eighth child, having had a lifelong history of complicated pregnancies and miscarriages.  Born in Subiaco, near Rome on 18 April 1480.  Her mother was Vannozza dei Cattanei, one of the mistresses of Lucrezia's father, Rodrigo Borgia (Pope Alexander VI).  Her brothers included Cesare Borgia, Giovanni Borgia, and Gioffre Borgia.  Lucrezia's family later came to epitomize the ruthless Machiavellian politics and sexual corruption characteristic of the Renaissance Papacy.  Lucrezia was cast as a femme fatale, a role she has been portrayed as in many artworks, novels, films and an opera.  Very little is known of Lucrezia, and the extent of her complicity in the political machinations of her father and brothers is unclear.  They certainly arranged several marriages for her to important or powerful men in order to advance their own political ambitions.  Lucrezia was married to Giovanni Sforza (Lord of Pesaro), Alfonso of Aragon (Duke of Bisceglie), and Alfonso I d'Este (Duke of Ferrara).  Tradition has it that Alfonso of Aragon was an illegitimate son of the King of Naples and that Lucrezia's brother Cesare may have had him murdered after his political value waned.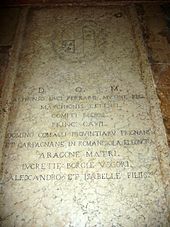 The Final Footprint – Lucrezia was entombed in the convent of Corpus Domini.  On 15 October 1816, the Romantic poet Lord Byron visited the Ambrosian Library of Milan.  He was delighted by the letters between Borgia and her one-time lover, poet Pietro Bembo ("The prettiest love letters in the world") and claimed to have managed to steal a lock of her hair ("the prettiest and fairest imaginable") held on display.  Victor Hugo's 1833 stage play Lucrèce Borgia, loosely based on the stories of Lucrezia, was transformed into a libretto by Felice Romani for Donizetti's opera, Lucrezia Borgia (1834), first performed at La Scala, Milan, 26 December 1834.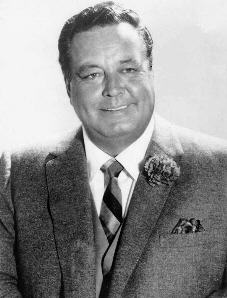 On this day in 1987 comedian, actor and musician Jackie Gleason died at his home in Lauderhill, Florida at the age of 71.  Born Herbert Walton Gleason, Jr. on 26 February 1916 in either Bushwick or Bedford-Stuyvesant, Brooklyn.  Perhaps best known for his role on television as Ralph Kramden in The Honeymooners and for The Jackie Gleason Show (1952-1970).  His most noted film roles were as Minnesota Fats in the drama film The Hustler (1961) starring Paul Newman, and as Buford T. Justice in the Smokey and the Bandit movie series.  Gleason married three times; Genevieve Halford (1936-1970 divorce), Beverly McKittrick (1970-1975 divorce) and Marilyn Taylor (1975-1987 his death).  His trademark phrases were "And away we go!" and "How sweet it is!".  In my opinion, The Honymooners is, without question, the "Bang, Zoom" funniest show that ever aired on television.  And I will stand on Jerry Seinfeld's coffee table in my cowboy boots and say that.  I remember watching The Jackie Gleason Show as a kid.  Gleason was hilarious in Smokey and the Bandit.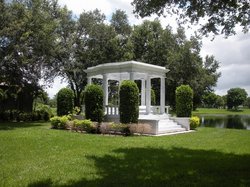 The Final Footprint – Gleason is entombed in a private mausoleum in Our Lady of Mercy Catholic Cemetery in Miami, Florida.  Engraved at the base of the mausoleum is his epitaph; "AND AWAY WE GO".  A life-size statue of Gleason, in full uniform as bus driver Ralph Kramden, stands outside the Port Authority Bus Terminal in New York City.  Another statue stands at the Academy of Television Arts & Sciences Hall of Fame in North Hollywood, California, showing Gleason in his famous "And away we go!" pose.  Local signs on the Brooklyn Bridge, which indicate to drivers that they are entering Brooklyn, have the Gleason phrase "How Sweet It Is!" as part of the sign.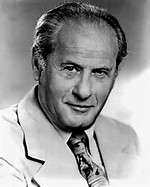 On this day in 2014, actor, graduate of the University of Texas, Eli Wallach died of natural causes at the age of 98 in Manhattan.  Born Eli Herschel Wallach on 7 December 1915 in Red Hook, Brooklyn.  Wallach's  career spanned more than six decades, beginning in the late 1940s.  On stage, he often co-starred with his wife, Anne Jackson, becoming one of the best-known acting couples in the American theater.  Wallach initially studied method acting under Sanford Meisner, and later became a founding member of the Actors Studio, where he studied under Lee Strasberg.  His versatility gave him the ability to play a wide variety of different roles throughout his career, primarily as a supporting actor.
For his debut screen performance in Baby Doll, he won a BAFTA Award for Best Newcomer and a Golden Globe Award nomination. Among his other most famous roles are Calvera in The Magnificent Seven (1960), Guido in The Misfits (1961), and Tuco in The Good, the Bad and the Ugly (1966).  Other notable portrayals include Don Altobello in The Godfather Part III, Cotton Weinberger in The Two Jakes (both 1990), and Arthur Abbott in The Holiday (2006).  One of America's most prolific screen actors, Wallach remained active well into his nineties, with roles as recently as 2010 inWall Street: Money Never Sleeps and The Ghost Writer.
Wallach received BAFTA Awards, Tony Awards and Emmy Awards for his work, and received an Academy Honorary Award at the second annual Governors Awards, presented on November 13, 2010. Wallach and Jackson were married from 1948 until his death.  The Final Footprint – Wallach was cremated.
Have you planned yours yet?
Follow TFF on twitter @RIPTFF