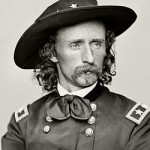 On this day in 1876, United States Army officer and cavalry commander in the American Civil War and the Indian Wars, George Armstrong Custer died, along with his brothers Boston and Thomas, at the Battle of Little Bighorn in Montana at the age of 36.  Born on 5 December 1839 in New Rumley, Ohio.  Custer was admitted to West Point in 1858, where he graduated last in his class. However, with the outbreak of the Civil War, all potential officers were needed, and Custer was called to serve with the Union Army.
Custer developed a strong reputation during the Civil War.  He fought in the first major engagement, the First Battle of Bull Run. His association with several important officers helped his career, as did his success as a highly effective cavalry commander.  Custer was eventually promoted to the temporary rank (brevet) of major general and promoted major general of Volunteers.  (At war's end, he reverted to his permanent rank of captain.)  At the conclusion of the Appomattox Campaign, in which he and his troops played a decisive role, Custer was on hand at General Robert E. Lee's surrender.
After the Civil War, Custer was dispatched to the west to fight in the Indian Wars.  His disastrous final battle overshadowed his prior achievements.  Custer and all the men with him were killed at the Battle of the Little Bighorn in 1876, fighting against a coalition of Native American tribes, Lakota, Northern Cheyenne, and Arapaho, led by several major war leaders, including Crazy Horse and Chief Gall, inspired by the visions of Sitting Bull (Tȟatȟáŋka Íyotake), in a battle that has come to be popularly known in American history as "Custer's Last Stand."  Custer married Elizabeth Clift Bacon (1842–1933) (whom he first saw when he was ten years old) on 9 February 1864.
The Final Footprint – Following the recovery of Custer's body and that of his brother Tom, the remains were buried on the battlefield side by side in a shallow grave, after being covered by pieces of tent canvas and blankets.  One year later, Custer's remains and those of many of his officers were recovered and sent back east for reinterment in more formal burials.  Custer was buried again with full military honors at West Point Cemetery on 10 October 1877.  The battle site was designated a National Cemetery in 1876.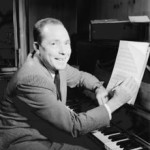 On this day in 1976, lyricist, songwriter and singer, Johnny Mercer died from a brain tumor in Bel Air, California at age 66.  Born John Herndon Mercer on 18 November 1909 in Savannah, Georgia.  He is best known as a lyricist, but he also composed music.  He was also a popular singer who recorded his own songs as well as those written by others.  From the mid-1930s through the mid-1950s, many of the songs Mercer wrote and performed were among the most popular hits of the time.  He wrote the lyrics to more than fifteen hundred songs, including compositions for movies and Broadway shows.  He received nineteen Academy Award nominations, and won four.  My favorite Mercer songs include:
"I'm an Old Cowhand from the Rio Grande" (1936)
"Hooray for Hollywood" (1937) (music by Richard A. Whiting)
""You Must Have Been a Beautiful Baby" (1938) (music by Harry Warren)
"Jeepers, Creepers!" (1938) (music by Harry Warren)
"Fools Rush In" (1940) (music by Rube Bloom)
"That Old Black Magic" (1942) (music by Harold Arlen)
"I'm Old Fashioned" (1942) (music by Jerome Kern)
"Midnight Sun" (1954) (music by Lionel Hampton and Sonny Burke)
"Summer Wind" (1965) (music by Henry Mayer)

"One for My Baby (and One More for the Road)" (1943) (music by Harold Arlen; theme song of the 1957-1958 NBC detective series, Meet McGraw, starring Frank Lovejoy)
"Ac-Cent-Tchu-Ate the Positive" (1944) (music by Harold Arlen)
"On the Atchison, Topeka and the Santa Fe" (1945) (music by Harry Warren)
"Come Rain Or Come Shine" (1946) (music by Harold Arlen)
"Any Place I Hang My Hat Is Home" (1946) (music by Harold Arlen)
"Glow Worm" (1952) (music Paul Lincke)
"Satin Doll" (1953) (music by Duke Ellington and Billy Strayhorn)
"Something's Gotta Give" (1954)
"Moon River" (1961) (music by Henry Mancini)
"Days of Wine and Roses" (1962) (music by Henry Mancini)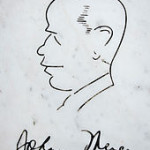 The Final Footprint – Mercer was buried in Savannah's historic Bonaventure Cemetery. The simple line drawing caricature adorning his memorial bench is in fact a reproduction of a self-portrait.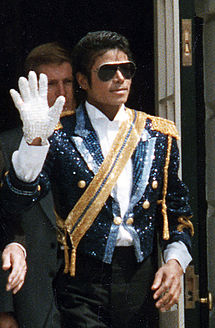 On this day in 2009, multiple Grammy Award-winning recording artist, dancer, singer-songwriter, musician, producer, choreographer, and philanthropist, King of Music Videos, The King of Pop, Michael Jackson died at his home in the Holmby Hills area of Los Angeles of acute propofol intoxication at the age of 50.  Born Michael Joseph Jackson on 29 August 1959 in Gary, Indiana.  Perhaps the most successful entertainer of all time.  His contribution to music, dance, and fashion made him a global figure.  His distinctive musical sound and vocal style have influenced numerous artists.  My favorite Jackson songs, and videos, inlcude; "Thriller", "Beat It", "Billie Jean", "Black or White", "Scream", "Bad", "Man in the Mirror", "Smooth Criminal", "Dirty Diana", "They Don't Care About Us".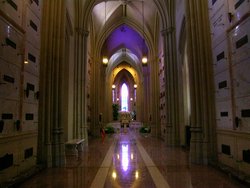 The Final Footprint – Jackson is entombed in the Great Mausoleum, Holly Terrace, Sanctuary of Ascension in Forest Lawn Memorial Park in Glendale, California.  The mausoleum is private and is not open to the public.  Jackson's memorial service was held on 7 July 2009, at the Staples Center in Los Angeles.  Mariah Carey, Stevie Wonder, Lionel Richie, John Mayer, Jennifer Hudson, Usher, Jermaine Jackson, and Shaheen Jafargholi performed at the event.  Berry Gordy and Smokey Robinson gave eulogies, while Queen Latifah read, "We had him," a poem written for the occasion by Maya Angelou.  Other notable Final Footprints at Forest Lawn Glendale include; L. Frank Baum, Humphrey Bogart, Lon Chaney, Nat King Cole, Dorothy Dandridge, Sammy Davis, Jr., Jean Harlow, Sam Cooke, Walt Disney, Errol Flynn, Clark Gable, Carole Lombard, Casey Stengel, Jimmy Stewart, and Elizabeth Taylor and Spencer Tracy.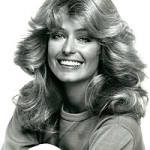 On this day in 2009, University of Texas at Austin attendee, actress and artist, Farrah Fawcett died from anal cancer in the intensive care unit of Saint John's Health Center in Santa Monica, California, with Ryan O'Neal and Alana Stewart by her side.  She was 62.  Born Farrah Leni Fawcett on 2 February 1947 in Corpus Christi, Texas.  A multiple Golden Globe and Emmy Award nominee, Fawcett rose to international fame when she first appeared as private investigator Jill Munroe in the first season of the television series Charlie's Angels in 1976.  Fawcett later appeared off-Broadway to critical approval and in highly rated and critically acclaimed television movies, in roles often challenging (The Burning Bed; Nazi Hunter: The Beate Klarsfeld Story; Poor Little Rich Girl: The Barbara Hutton Story; Double Exposure: The Story of Margaret Bourke-White) and sometimes unsympathetic (Small Sacrifices).  Fawcett was a sex symbol whose iconic poster, released the same year Charlie's Angels premiered, broke sales records, making her an international pop culture icon.  Her hairstyle was emulated by young women in the 1970s and 1980s.  In 1996, Fawcett was ranked #26 on TV Guide's "50 Greatest TV Stars of All Time" list.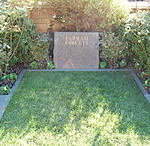 The Final Footprint – A private funeral was held in Los Angeles on June 30.  She is buried in a private hedge estate at the Westwood Village Memorial Park (a Dignity Memorial property) in Los Angeles.  Other notable final footprints at Westwood include; Ray Bradbury, Sammy Cahn, Truman Capote, James Coburn, Rodney Dangerfield, Janet Leigh, Brian Keith, Don Knotts, Burt Lancaster, Peter Lawford, Peggy Lee, Jack Lemmon, Karl Malden, Dean Martin, Walter Mathau, Marilyn Monroe, Carroll O'Connor, Roy Orbison, George C. Scott, Dorothy Stratten, Natalie Wood and Frank Zappa.
Have you planned yours yet?
Follow TFF on twitter @RIPTFF