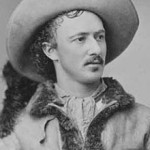 On this day in 1880, frontier scout, actor, and cowboy, Texas Jack Omohundro died of pneumonia in Leadville, Colorado at the age of 33.  Born John Baker Omohundro on 26 July 1846 in Pleasure Hill, Virginia.  In his early teens, he left home, made his way alone to Texas, and became a cowboy.  He participated in early cattle drives, notably on the Chisholm Trail.  On one drive across Arkansas to meat-short Tennessee, grateful citizens nicknamed him "Texas Jack."  In 1869, he moved to Cottonwood Springs, Nebraska, near Fort McPherson and became a scout and buffalo hunter.  There he met William F. "Buffalo Bill" Cody.  Together, they participated in Indian skirmishes and buffalo hunts, acted as guides for notables such as the Earl of Dunraven, and led the highly publicized royal hunt of 1872 with Grand Duke Alexei Alexandrovich of Russia and a group of prominent American military figures.  Omohundro and Cody traveled to Chicago in December 1872 to debut in The Scouts of the Prairie, one of the original Wild West shows produced by Ned Buntline.   Observers described Omohundro as physically impressive and magnetic in personality.  He was the first performer to introduce roping acts to the American stage.  During the 1873-74 season, Omohundro and Cody invited their friend James Butler "Wild Bill" Hickok to join them in a new play called Scouts of the Plains.  On August 31, 1873, Omohundro married Giuseppina Morlacchi, a dancer and actress from Milan, Italy, who starred with him in the Scouts of the Prairie and other shows.  The Final Footprint – Omohundro is interred in Evergreen Cemetery in Leadville.  His grave is marked by flat granite VA marker and a large upright granite marker erected by his friends including Cody.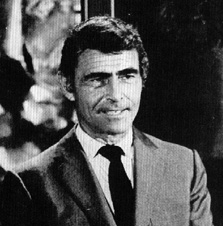 On this day in 1975, United States Army Airborne veteran, screenwriter, novelist, television producer, and narrator Rod Serling died of a heart attack in Rochester, New York at the age of 50.  Born Rodman Edward Serling on 25 December 1924 in Syracuse, New York.  Perhaps best known for his television series The Twilight Zone and Night Gallery.  Serling served as executive producer and head writer for both shows.  The Twilight Zone ran on CBS for five years from 1959 to 1964 and featured several young actors who would later become famous including; Ron Howard, Robert Redford, Burt Reynolds, and William Shatner.  In my opinion, The Twilight Zone is one of the greatest shows in the history of television.  Serling was married to Carol Serling (1948-1975 his death).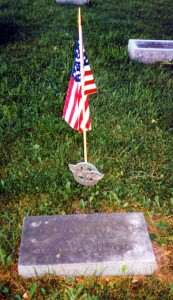 The Final Footprint – Serling is interred in Lake View Cemetery in Interlaken, New York.  His grave is marked by an individual engraved granite VA marker.  Other notable Final Footprints at Lake View include; 20th President of the United States, James A. Garfield; member of The Untouchables, Eliot Ness and John D. Rockefeller.
Have you planned yours yet?
Follow TFF on twitter @RIPTFF