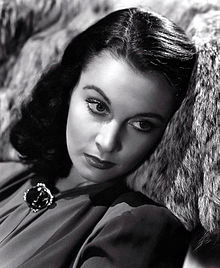 On this day in 1967, Academy Award-winning actress Vivien Leigh, Lady Olivier died from tuberculosis in London at the age of 53.  Born Vivian Mary Hartley on 5 November 1913 in Darjeeling, Bengal, India.  Her father was a British officer in the Indian Cavalry.  One of film's great dark haired beauties.  Perhaps best known for her role as Scarlett O'Hara in the David O. Selznick and Victor Fleming film version of Margaret Mitchell's Gone with the Wind (1939) with Clark Gable as Rhett Butler, Leslie Howard as Ashley Wilkes, Olivia de Havilland as Melanie Hamilton Wilkes, Hattie McDaniel as Mammy, Butterfly McQueen as Prissy, and Thomas Mitchell as Gerald O'Hara.  My other favorite role performed by Leigh is Blanche DuBois in Elia Kazan's film version of Tennessee Williams's A Streetcar Named Desire (1951) with Marlon Brando as Stanley Kowalski.  Leigh married twice; Herbert Leigh Holman (1932-1940 divorce) and Sir Laurence Olivier (1940-1960 divorce). 

The Final Footprint – Leigh was cremated at the Golders Green Crematorium in London and her cremains were scattered on the lake at her home, Tickerage Mill, near Blackboys, East Sussex, England.  A memorial service was held at St Martin-in-the-Fields, with a final tribute read by actor John Gielgud.  GGC was the first crematorium to be opened in London, and one of the oldest crematoria in Britain.  The crematorium, the Philipson Family mausoleum, designed by Edwin Lutyens, the wall, along with memorials and gates, the Martin Smith Mausoleum, and Into The Silent Land statue are all Grade II listed buildings.  The gardens are included in the National Register of Historic Parks and Gardens.  GGC is in Hoop Lane, off Finchley Road, Golders Green, London NW11, ten minutes' walk from Golders Green tube station. It is directly opposite the Golders Green Jewish Cemetery.  The crematorium is secular, accepts all faiths and non-believers; clients may arrange their own type of service or remembrance event and choose whatever music they wish.  Other notable cremations at GGC include; Kingsley Amis, Neville Chamberlain, T. S. Eliot, Sigmund Freud, Henry James, Rudyard Kipling, Keith Moon, Peter Sellers, Bram Stoker, H. G. Wells and Amy Winehouse.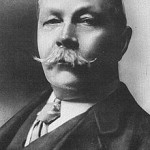 On this day in 1930, Scottish physician and writer, Sir Arthur Conan Doyle died at his home,Windlesham Manor, Crowborough, East Sussex, from a heart attack at the age of 71.  Born Arthur Ignatius Conan Doyle on 22 May 1859 at 11 Picardy Place, Edinburgh, Scotland.  Perhaps best known for his fictional stories about the detective Sherlock Holmes, which are generally considered milestones in the field of crime fiction.  He is also known for writing the fictional adventures of a second character he invented, Professor Challenger.  He was a prolific writer whose other works include fantasy and science fiction stories, plays, romances, poetry, non-fiction, and historical novels.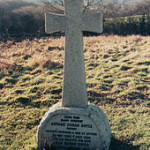 The Final Footprint – At the time of his death, there was some controversy concerning his burial place, as he was avowedly not a Christian, considering himself a Spiritualist.  He was first buried on 11 July 1930 in Windlesham rose garden.  He was later reinterred together with his wife in Minstead churchyard in the New Forest, Hampshire.  Carved wooden tablets to his memory and to the memory of his wife are held privately and are inaccessible to the public.  That inscription reads, "Blade straight / Steel true / Arthur Conan Doyle / Born May 22nd 1859 / Passed On 7th July 1930."  The epitaph on his gravestone in the churchyard reads, in part: "Steel true/Blade straight/Arthur Conan Doyle/Knight/Patriot, Physician, and man of letters".  A statue honours Conan Doyle at Crowborough Cross in Crowborough, where he lived for 23 years.  There is also a statue of Sherlock Holmes in Picardy Place, Edinburgh, close to the house where Conan Doyle was born.
Have you planned yours yet?
Follow TFF on twitter @RIPTFF