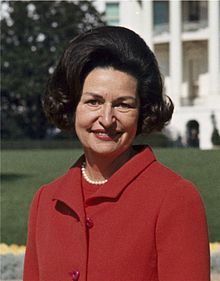 On this day in 2007, Texas Longhorn, First Lady of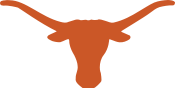 the United States, entrepreneur, beloved daughter of Texas, Lady Bird Johnson died at her home in West Lake Hills, Texas at the age of 94.  Born Claudia Alta Taylor on 22 December 1912 in Karnack, Texas.  Throughout her life, she was an advocate for beautification of the nation's cities and highways and conservation of natural resources and made that her major initiative as First Lady.  After first attending the University of Alabama and St. Mary's junior college in Dallas, she attended the University of Texas at Austin and earned two bachelor's degrees; in history and journalism, both with honors.  On 17 November 1934 she married Lyndon Baines Johnson at St.Mark's Episcopal Church in San Antonio.  They were married until his death in 1973.  Lady Bird was instrumental in froming LBJ Holding Company which owned KTBC radio station, KTBC-TV/7, KLBJ-AM, KLBJ-FM and KGSR.  Lady Bird was one of the speakers to address the graduates at UT's Centennial graduation ceremony in May 1983.  We wore burnt orange caps and gowns that night.  The Goodyear blimp circled the outdoor ceremony.  Some of my fondest childhood memories are playing at my cousins's house in West Lake Hills where Lady Bird would one day own a home.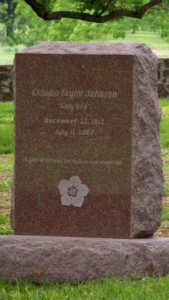 The Final Footprint – Lady Bird is interred in the Johnson family cemetery next to LBJ at the LBJ Ranch near Stonewall, Texas.  Her grave is marked by an upright individual granite marker with the epitaph; "A gentle heroine for nature and mankind".  Her funeral was attended by representatives of eight presidential families; Nancy Reagan, Rosalynn Carter, Jimmy Carter, Laura Bush, Bill Clinton, Hillary Clinton, Caroline Kennedy, Barbara Bush, Susan Ford Bales, Maria Shriver, and Patricia "Tricia" Nixon Cox.  Lady Bird declined many overtures to name Austin's Town Lake in her honor after she had led a campaign to clean up the lake and add trails to its shoreline.  After her death, Austin Mayor Will Wynn's office said it was a "foregone conclusion that Town Lake is going to be renamed" in honor of Lady Bird.  The lake was renamed Lady Bird Lake on 26 July 2007.  The hike and bike trails around the lake are one of my favorite places in Austin.  I have spent many hours walking and running and thinking on those trails.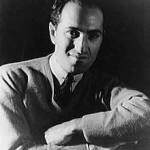 On this day in 1937, composer and pianist, George Gershwin died from a brain tumor at the age of 38 at Cedars Lebanon Hospital in Los Angeles.  Born Jacob Gershowitz on 26 September 1898 in Brooklyn.  Gershwin's compositions spanned both popular and classical genres, and his most popular melodies are widely known.  Among his best known works are the orchestral compositions Rhapsody in Blue (1924) and An American in Paris (1928), as well as the opera Porgy and Bess (1935).  He composed Broadway theatre works with his brother Ira Gershwin and Buddy DeSylva.  He moved to Paris to study with Nadia Boulanger, where he began to compose An American in Paris.  After returning to New York City, he wrote Porgy and Bess with Ira and the author DuBose Heyward.  Porgy and Bess is now considered one of the most important American operas of the twentieth century.  Gershwin moved to Hollywood and composed numerous film scores.  Gershwin's compositions have been adapted for use in many films and for television, and several became jazz standards recorded in many variations.  Countless celebrated singers and musicians have covered his songs.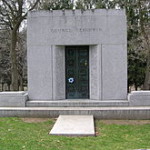 The Final Footprint – Gershwin is entombed in the George Gershwin Private Mausoleum at Westchester Hills Cemetery in Hastings-on-Hudson, New York.  His brother Ira was entombed in the mausoleum upon his death, 17 August 1983.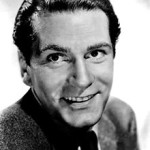 On this day in 1989, actor, director and producer, The Right Honourable, The Lord Olivier, Laurence Olivier died at his home in Steyning, West Sussex, England, from renal failure at the age of 82.  Born Laurence Kerr Olivier on 22 May 1907 in Dorking, Surrey, United Kingdom.  Olivier became determined early on to master Shakespeare, and eventually came to be regarded as one of the foremost Shakespeare interpreters of the 20th century.  His three Shakespeare films as actor-director, Henry V (1944), Hamlet (1948), and Richard III (1955), are among the pinnacles of the Bard at the cinema.  Olivier was the youngest actor to be knighted as a Knight Bachelor, in 1947, and the first to be elevated to the peerage two decades later.  He married three times, to actresses Jill Esmond (1930 – 1940 divorce), Vivien Leigh (1940 – 1960 divorce) and Joan Plowright (1961 – 1989 his death).  The Final Footprint – He was cremated and his ashes inurned in Poets' Corner in Westminster Abbey, London.  Other notable Final Footprints at Westminster include; Robert Browning, Lord Byron, Geoffrey Chaucer, Charles II, Oliver Cromwell, Charles Darwin, Charles Dickens, Edward III, Edward IV, Edward The Confessor, Elizabeth I, George II, George Friederic Handel, Henry III, Henry V, Henry VII, James VI and I, Samuel Johnson, Ben Jonson, Rudyard Kipling, Henry Wadsworth Longfellow, Mary I, Mary II, Mary Queen of Scots, John Milton, Isaac Newton, Henry Purcell, Richard II, Thomas Shadwell, Edmund Spenser, Lord Alfred Tennyson, Dylan Thomas, and William III.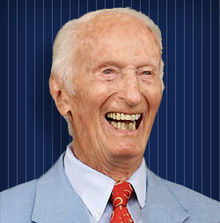 On this day in 2010, United States Navy veteran, public address announcer Bob Sheppard died at his home in Baldwin, New York on July 11, 2010, three months and nine days shy of his 100th birthday.  Born Robert Leo Sheppard on 20 October 1910, in Richmond Hill, Queens, New York City.  Sheppard was the long-time public address announcer for numerous New York area college and professional sports teams, in particular the MLB New York Yankees (1951–2007), and the NFL New York Giants (1956–2006).  Sheppard announced more than 4,500 Yankees baseball games over a period of 56 years, including 22 pennant-winning seasons and 13 World Series championships; he called 121 consecutive postseason contests, 62 games in 22 World Series, and six no-hitters, including three perfect games.  Sheppard was also the in-house voice for a half-century of Giants football games, encompassing nine conference championships, three NFL championships (1956, 1986, 1990), and the game often called "the greatest ever played", the classic 1958 championship loss to Baltimore.  His smooth, distinctive baritone and precise, consistent elocution became iconic aural symbols of both the old Yankee Stadium and Giants Stadium.  Reggie Jackson famously nicknamed him "The Voice of God", while Carl Yastrzemski once said, "You're not in the big leagues until Bob Sheppard announces your name."  The Final Footprint – Sheppard was interred in Long Island National Cemetery, Farmingdale, New York.  In announcing his father's death, Sheppard's son Paul said, "I know St. Peter will now recruit him.  If you're lucky enough to go to Heaven, you'll be greeted by a voice saying, 'Good afternoon, ladies and gentlemen. Welcome to Heaven!"  In 2008, Derek Jeter asked Sheppard to record his at-bat introductions.  The recordings have been used to introduce each of Jeter's home at-bats since the beginning of the 2008 season, and will continue to do so for the rest of his Yankee career.  Sheppard said: "It has been one of the greatest compliments I have received in my career of announcing. The fact that he wanted my voice every time he came to bat is a credit to his good judgment and my humility."  A recording of Sheppard was also used to introduce Jeter at the 2010 All-Star Game in Anaheim two days after Sheppard's death.  The Yankees wore a Bob Sheppard commemorative patch on the left sleeve of their home and road jerseys for the remainder of the 2010 season.  The Yankees' first home game after Sheppard's death, a 5–4 victory over the Tampa Bay Rays on 16 July 2010, was played with an empty PA booth and no public address announcements.  On 26 September 2013 a recording of Sheppard's introduction, followed by Metallica's "Enter Sandman", was played as Mariano Rivera stepped to the mound at Yankee Stadium for the final time.  The Yankees dedicated a plaque in his memory for Monument Park at Yankee Stadium.  Monument Park is an open-air museum containing a collection of monuments, plaques, and retired numbers honoring distinguished members of the Yankees.  Other notable Yankees whose final footprints include memorialization in Monument Park; Mel Allen, Lou Gehrig, Joe DiMaggio, Babe Ruth, George Steinbrenner, Roger Maris, Thurman Munson, Mickey Mantle, Roger Maris, Phil Rizzuto, Billy Martin, and Casey Stengel.
Have you planned yours yet?
Follow TFF on twitter @RIPTFF