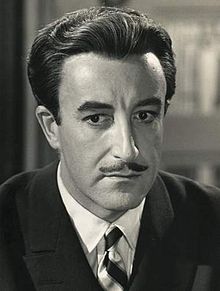 On this day in 1980 Royal Air Force veteran, comedian and Academy Award-nominated actor, Peter Sellers died in London from a heart attack at the age of 54.  Born Richard Henry Sellers on 8 September 1925 in Southsea, Hampshire, England, United Kingdom.  Perhaps best remembered for his role as Chief Inspector Clouseau in The Pink Panther film series.  My favorite role played by Sellers is the man-child and TV-addicted Chance the gardener in the film, Being There (1979).  Sellers married four times; Anne Hayes (1951-1961 divorce), Britt Ekland (1964-1968 divorce), Miranda Quarry (1970-1974 divorce) and Lynne Frederick (1977-1980 his death).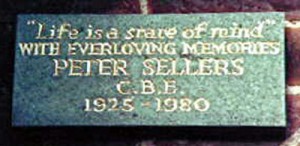 The Final Footprint – Sellers was cremated and his cremains are interred at Golders Green Crematorium in London under a rose bush at the far end of the complex next to the Chapel of Memory columbarium.  His memorial plaque has the epitaph; "Life is a state of mind" and the term of endearment; WITH EVERLOVING MEMORIES.  Other notable Final Footprints at Golders Green include; Sigmund, Martha and Anna Freud; Keith Moon; Anna Pavlova; and Bram Stoker.  In addition, among those who were cremated here, but whose cremated remains are elsewhere; Neville Chamberlain, T. S. Eliot, Henry James, Rudyard Kipling, Vivien Leigh, H. G. Wells, and Amy Winehouse.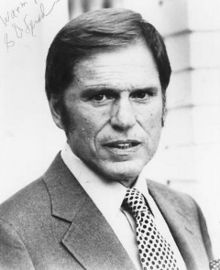 On this day in 2011, lawyer, Oklahoma Sooner, the actor who portrayed Senator Pat Geary in Francis Ford Coppola's The Godfather Part II, G. D. Spradlin died of natural causes at his cattle ranch in San Luis Obispo, California at the age of 90.  Born Gervase Duan Spradlin on 31 August 1920 in Pauls Valley, Oklahoma.
Have you planned yours yet?
Follow TFF on twitter @RIPTFF