On this day in 1944 French writer and aviator Antoine de Saint-Exupéry disappeared on a reconnaissance flight over the Mediterranean off the coast of Marseille at the age of 44.  Born Antoine Jean-Baptiste Marie Roger de Saint Exupéry on 29 June 1900 in Lyon, France.  Perhaps best remembered for his novella The Little Prince (Le Petit Prince).  He was a successful commercial pilot before World War II.  He joined the Armée de l'Air (French Air Force) on the outbreak of war, flying reconnaissance missions until the armistice with Germany.  Saint-Exupéry was married to Consuelo Suncín Sandoval Zeceña (1931-1944 his death).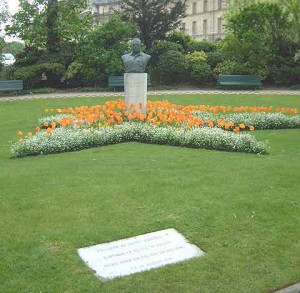 The Final Footprint – An unidentifiable body wearing French colors was found several days after his disappearance east of the Frioul archipelago south of Marseille and buried in Carqueiranne, France.  His memorial was established at Les Invalides in Paris.  Les Invalides, or L'Hôtel national des Invalides (The National Residence of the Invalids), is a complex of buildings in the 7th arrondissement of Paris containing museums and monuments, all relating to the military history of France, as well as a hospital and a retirement home for war veterans, the building's original purpose.  The buildings house the Musée de l'Armée, the military museum of the Army of France, the Musée des Plans-Reliefs, and the Musée d'Histoire Contemporaine, as well as the burial site for some of France's war heroes, notably Napoleon.  A quote from The Little Prince is inscribed on the sculpture erected to honour James Dean in Cholame, California —"What is essential is invisible to the eye."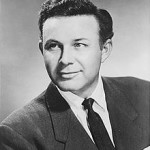 On this day in 1964, singer-songwriter, Gentleman Jim, Jim Reeves died at the age of 40 in the crash of a private plane northeast of Brentwood, Tennessee approximately at the junction of Baxter Lane and Franklin Pike Circle, just east of Interstate 65, and southwest of Nashville International Airport.  Born James Travis Reeves on 20 August 1923 in Galloway, Texas.  With records charting from the 1950's to the 1980's, Reeves became well known as a practitioner of the Nashville sound (a mixture of older country-style music with elements of popular music).  He is a member of both the Country Music and Texas Country Music Halls of Fame.  The Final Footprint – Thousands of people traveled to pay their last respects at his funeral two days later.  The coffin, draped in flowers from fans, was driven through the streets of Nashville and then to Reeves' final resting place near Carthage, Texas at what is now the Jim Reeves Memorial Park.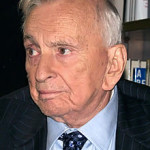 On this day in 2012, writer known for his essays, novels, screenplays, and Broadway plays, Gore Vidal died at his home in Hollywood Hills, California of complications from pneumonia at the age of 86.  Born Eugene Louis Vidal in West Point, New York.  As a well-known public intellectual, he was known for his patrician manner and witty aphorisms. Vidal was a lifelong Democrat; he ran for political office twice and was a longtime political commentator.  As well known for his essays as his novels, Vidal wrote for The Nation, New Statesman, the New York Review of Books and Esquire.  He was also known for his well-publicized spats with such figures as Norman Mailer, William F. Buckley, Jr., and Truman Capote.  His most widely regarded social novel was Myra Breckinridge; his best known historical novels included Julian, Burr, and Lincoln.  His third novel, The City and the Pillar (1948), outraged conservative critics as one of the first major American novels to feature unambiguous homosexuality.  Vidal always rejected the terms of "homosexual" and "heterosexual" as inherently false, claiming that the vast majority of individuals had the potential to be pansexual.  His screenwriting credits included the epic historical drama Ben-Hur (1959), which won the Academy Award for Best Picture.  At the time of his death, he was the last of a generation of American writers who had served during World War II, including J. D. Salinger, Kurt Vonnegut, Norman Mailer, and Joseph Heller.  Perhaps best remembered for his caustic wit, he has been described as the 20th century's answer to Oscar Wilde.  Vidal had affairs with both men and women.  The novelist Anaïs Nin claimed an involvement with Vidal in her memoir The Diary of Anaïs Nin but Vidal denied it in his memoir Palimpsest.  Vidal also discussed having dalliances with people such as actress Diana Lynn, and alluded to the possibility that he may have a daughter.  He was briefly engaged to Joanne Woodward, before she married Paul Newman; after eloping, the couple shared a house with Vidal in Los Angeles for a short time.  In 1950, he met his long-term partner Howard Austen.  Vidal once reported that the secret to his lengthy relationship with Austen was that they did not have sex with each other: "It's easy to sustain a relationship when sex plays no part and impossible, I have observed, when it does."  The Final Footprint – Vidal was interred next to Austen in Rock Creek Cemetery in Washington, D.C.
Have you planned yours yet?
Follow TFF on twitter @RIPTFF