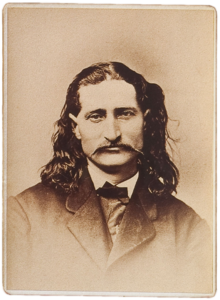 On this day in 1876, gambler, gunfighter, scout and lawman Wild Bill Hickok died, after being shot in the head by John "Broken Nose Jack" McCall at Nuttal & Mann's Saloon No. 10 in Deadwood, South Dakota, at the age of 39.  Born James Butler Hickok on 27 May 1837 in Troy Grove, Illinois.  It is difficult to separate the truth from the fiction about Hickok.  His exploits, whether real or exaggerated or fabricated, were reported in popular dime novels of the era.  He apparently met and associated with several famous or infamous characters including Buffalo Bill Cody, Lieutenant Colonel George Armstrong Custer, John Wesley Hardin and Calamity Jane.  Hickok married Agnes Thatcher Lake (1876-1876 his death).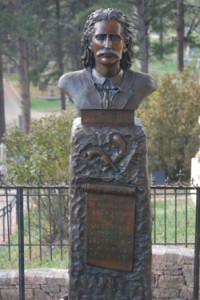 The Final Footprint – Hickok was initially interred in the Ingelside Cemetery, Deadwood's original graveyard.  On the third anniversary of his interment, Hickok's friend Charlie "Colorado Charlie" Utter paid to move Hickok to the Mount Moriah Cemetery on Mount Moriah.  His grave was initially marked by a wooden marker with the inscription; "Wild Bill, J. B. Hickock killed by the assassin Jack McCall in Deadwood, Black Hills, August 2d, 1876. Pard, we will meet again in the happy hunting ground to part no more. Good bye, Colorado Charlie, C. H. Utter."  His grave is now marked by a bronze upright monument with his bust on top.  The inscription reads; DIED aug 2 1876 BY PISTOL SHOT AGED 39 years CUSTER WAS LONELY WITHOUT HIM.  McCall was tried and aquitted and then tried and convicted for the murder and subsequently hung.  Hickok was playing poker at the time of his death and the hand he was holding, a pair of aces and a pair of eights, all black, has become known as "the dead man's hand".  Hickok has been portayed in numerous books and films.  My favorite include; in Thomas Berger's novels Little Big Man (1964) and The Return of Little Big Man (1999); as played by Gary Cooper in the film The Plainsman (1936) with Jean Arthur as Calamity Jane; as played by Howard Keel in the film Calamity Jane (1953) with Doris Day as Calamity Jane; as played by Charles Bronson in the film The White Buffalo (1977); as played by Sam Elliott in the telvision movie Buffalo Girls (1995) based on the Larry McMurtry novel of the same name with Anjelica Huston as Calamity Jane; as played by Jeff Bridges in the film Wild Bill (1995) with Ellen Barkin as Calamity Jane and John Hurt as Charley Prince, Diane Lane as Susannah Moore, Keith Carradine as Buffalo Bill Cody, David Arquette as Jack McCall,  Christina Applegate as Lurline Newcomb, Bruce Dern as Will Plummer.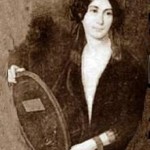 On this day in 1890, French poet Louise-Victorine Ackermann died in Nice at the age of 76.  Born Louise-Victorine Choquet on 30 November 1813 in Nice.  The work on which Madame Ackermann's real reputation rests is Poésies, premières poésies, poésies philosophiques (1874) a volume of sombre and powerful verse, expressing her revolt against human suffering.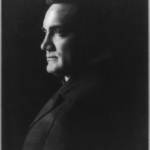 On this day in 1921, Italian tenor Enrico Caruso died at the Vesuvio Hotel in Naples a few minutes after 9:00 am at the age of 48.  His death was attributed to peritonitis arising from a burst subrenal abscess.  Born in Naples in the Via San Giovannello agli Ottocalli 7 on 25 February 1873.  Caruso sang to great acclaim at the major opera houses of Europe and the Americas, appearing in a wide variety of roles from the Italian and French repertoires that ranged from the lyric to the dramatic.  Caruso also made approximately 290 commercially released recordings from 1902 to 1920.  All of these recordings, which span most of his stage career, are available today on CDs and as digital downloads.  Caruso's 1904 recording of "Vesti la giubba" from Leoncavallo's opera Pagliacci was the first sound recording to sell a million copies.  Prior to World War One, Caruso had been romantically tied to an Italian soprano, Ada Giachetti, who was a few years older than he was.  Though already married, Giachetti bore Caruso four sons during their liaison, which lasted from 1897 to 1908.  Ada had left her husband, manufacturer Gino Botti, and an existing son to live with Caruso.  Towards the end of the war, Caruso met and wooed a 25-year-old socialite, Dorothy Park Benjamin.  She was the daughter of a wealthy New York patent lawyer.  In spite of the disapproval of Dorothy's father, the couple wed on August 20, 1918.  They had a daughter.  Dorothy lived until 1955 and wrote two books about Caruso, whom she had called "Rico". Published in 1928 and 1945, her books include many of Caruso's letters to his "Doro".  The Final Footprint – The King of Italy, Victor Emmanuel III, opened the Royal Basilica of the Church of San Francesco di Paola for Caruso's funeral, which was attended by thousands of people.  His embalmed body was preserved in a glass sarcophagus at Del Pianto Cemetery in Naples for mourners to view.  His body was redressed each year with a new suit.  In 1929, Dorothy Caruso had his remains sealed permanently in an ornate stone tomb.  The famous Ajello Candle makers created a memorial candle for the opera singer towering over 18 feet tall and 8 feet in cirumference and weighing one ton, and made to last for 1800 years burning one day each year on the anniversary of Caruso's birth.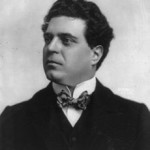 On this day in 1945, Italian composer most noted for his operas, Pietro Mascagni died in his apartment at the Hotel Plaza di Roma in Rome at the age of 82.  His 1890 masterpiece Cavalleria rusticana caused one of the greatest sensations in opera history and single-handedly ushered in the Verismo movement in Italian dramatic music.  His other operas L'amico Fritz and Iris have remained in the repertoire in Europe since their respective premieres.  Mascagni reportedly said that at one point, Iris was performed in Italy more often than Cavalleria.  Mascagni wrote fifteen operas, an operetta, several orchestral and vocal works, as well as songs and piano music.  He enjoyed immense success during his lifetime, both as a composer and conductor of his own and other people's music.  He created a variety of styles in his operas: a Sicilian passion and warmth of Cavalleria, the exotic flavor of Iris, the idylls of L'amico Fritz and Lodoletta, the Gallic chiaroscuro of Isabeau, the steely, Veristic power of Il piccolo Marat, the over-ripe post-romanticism of the lush Parisina, which demonstrate a versatility.  The Final Footprint – Mascagni's final resting place is at Cimitero Della Misercordia in Livorno, Italy.  The 1980 Martin Scorsese film Raging Bull prominently features the following music: the Intermezzo from Cavalleria rusticana, the Barcarolle from Silvano, and the Intermezzo from Guglielmo Ratcliff (known as Il sogno di Ratcliff).  The 1990 Francis Ford Coppola film The Godfather Part III used a production of Cavalleria rusticana at the Teatro Massimo to set its climax, with Michael Corleone's son Anthony as Turiddu.  The movie ends with the Intermezzo playing.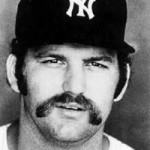 On this day in 1979, baseball player, catcher, New York

Yankee, 2x World Series Champion, AL MVP, 7x All-Star, #15 retired, team captain, Thurman Munson died in a plane crash at the Akron-Canton Regional Airport in Ohio at the age of 32.  Born Thurman Lee Munson on 7 June 1947 in Akron, Ohio.  He played his entire 11-year career for the Yankees (1969–1979).  Munson is the only Yankee ever to win both the Rookie of the Year and Most Valuable Player awards.  Considered the "heart and soul" of the Yankees, Munson became the first team captain since Lou Gehrig.  He led the Yankees to three consecutive World Series, winning two of them.  The Final Footprint – The day after his death, before the start of the Yankees' four-game set with the Baltimore Orioles in the Bronx, the team paid tribute to their deceased captain in a pre-game ceremony in which the starters stood at their defensive positions, save for the catcher's box, which remained empty.  Following a prayer by Cardinal Terence Cooke, a moment of silence and "America The Beautiful" by Robert Merrill, the fans (announced attendance 51,151) burst into an eight minute standing ovation.  Jerry Narron, the man who would replace Munson behind the plate that night, remained in the dugout and did not enter the field until stadium announcer Bob Sheppard said, "And now it is time to play ball.  Thank you, ladies and gentlemen for your co-operation."  On August 6, the entire Yankee team attended Munson's funeral in Canton, Ohio.  Teammates Lou Piniella and Bobby Murcer, who were Munson's best friends, gave eulogies.  That night (before a national viewing audience on ABC's Monday Night Baseball) the Yankees beat the Orioles 5–4 in New York, with Murcer driving in all five runs with a three-run home run in the seventh inning and a two-run single in the bottom of the ninth.  Munson is interred in Sunset Hills Burial Park in Canton, Ohio.  Yankee owner George Steinbrenner retired Munson's number 15 immediately upon his catcher's death.  On 20 September 1980, a plaque dedicated to Munson's memory was placed in Monument Park. The plaque bears excerpts from an inscription composed by Steinbrenner and flashed on the stadium scoreboard the day after his death:
Our captain and leader has not left us, today, tomorrow, this year, next … Our endeavors will reflect our love and admiration for him.
Other notable Yankees whose final footprints include memorialization in Monument Park; Mel Allen, Lou Gehrig, Joe DiMaggio, Billy Martin, Babe Ruth, Bob Sheppard, Mickey Mantle, Roger Maris, Phil Rizzuto, George Steinbrenner, and Casey Stengel.
Have you planned yours yet?
Follow TFF on twitter @RIPTFF