On this day in 1637, English Renaissance dramatist, poet and actor Ben Jonson died in Westminster, London at the age of 65.  Born Benjamin Jonson c. 11 June 1572 in Westminster.  A contemporary of William Shakespeare, he is best known for his satirical plays, particularly Volpone, The Alchemist, and Bartholomew Fair, and his lyric poems.  Perhaps his best known poems are; "On My First Sonne"; "To Celia"; and "To Penshurst.  Jonson influenced Jacobean and Caroline playwrights and poets.  Jonson claimed his family was of Scottish Border country descent.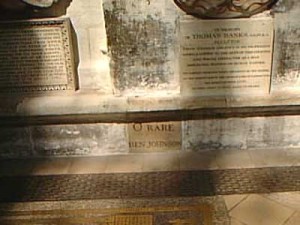 The Final Footprint – Jonson is interred in an upright vault in the north aisle of the Nave in Westminster Abbey.  The inscription over his grave says; O Rare Ben Johnson.  Other notable Final Footprints at Westminster include; Robert Browning, Lord Byron, Geoffrey Chaucer, Charles II, Oliver Cromwell, Charles Darwin, Charles Dickens, Edward III, Edward IV, Edward The Confessor, Elizabeth I, George II, George Friederic Handel, Henry III, Henry V, Henry VII, James VI and I, Samuel Johnson, Rudyard Kipling, Henry Wadsworth Longfellow, Mary I, Mary II, Mary Queen of Scots, John Milton, Isaac Newton, Laurence Olivier, Henry Purcell, Richard II, Thomas Shadwell, Edmund Spenser, Lord Alfred Tennyson, Dylan Thomas, and William III.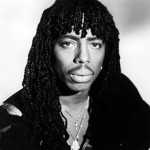 On this day in 2004, singer, songwriter, musician and record producer, Rick James died at the age of 56 in his Los Angeles home at the Oakwood apartment complex on Barham Boulevard from pulmonary failure and cardiac failure.  Born James Ambrose Johnson, Jr. on 19 February 1948 in Buffalo, New York.  Perhaps best known for being a major popularizer of funk music in the late 1970s and early 1980s thanks to million-selling hits such as "You and I" (1978), "Give It to Me Baby" (1981) and "Super Freak" (1981), the latter song crossing him over to pop audiences and selling over three million copies.  It later contributed to the success of rapper MC Hammer's "U Can't Touch This" (1990), for which James sued him, in order to be credited.  James won a Grammy Award for Best R&B Song with Hammer for the song, his only Grammy win.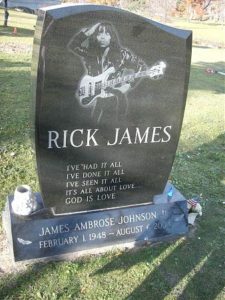 The Final Footprint – James is interred in Forest Lawn Cemetery in Buffalo.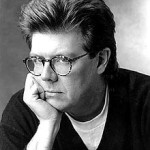 On this day in 2009, film director, producer and screenwriter, John Hughes died at the age of 59 of a heart attack while walking in Manhattan where he was visiting his family.  Born John Wilden Hughes, Jr. on 18 February 1950 in Lansing, Michigan.  He directed or scripted some of the most successful films of the 1980s and 1990s, including National Lampoon's Vacation, Ferris Bueller's Day Off, Weird Science, The Breakfast Club, Some Kind of Wonderful, Sixteen Candles, Pretty in Pink, Planes, Trains and Automobiles, Uncle Buck, Home Alone, and Home Alone 2: Lost in New York.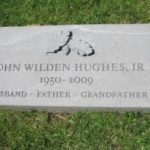 The Final Footprint – Hughes is interred in Lake Forest Cemetery in Lake Forest, Illinois.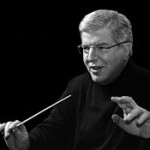 On this day in 2012, composer, conductor, an EGOT (those who have been awarded an Emmy, Grammy, Oscar, and Tony), Pulitzer Prize recipient, Marvin Hamlisch died in Los Angeles, California at age 68, following a short illness, primarily due to respiratory arrest caused by a combination of anoxic brain encephalopathy and hypertension.  Born Marvin Frederick Hamlisch on 2 June 1944 in Manhattan.  Hamlisch married Terre Blair (1989 – 2012 his death.  His prior relationship with lyricist Carole Bayer Sager inspired the musical They're Playing Our Song.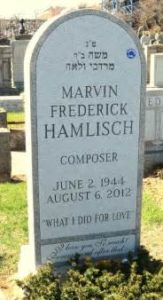 The Final Footprint – Hamlisch is interred in Mount Zion Cemetery, Maspeth, Queens, New York.  At 8:00 p.m. EDT on August 8, the marquee lights of the 40 Broadway theaters were dimmed for one minute in tribute to Hamlisch, a posthumous honor traditionally accorded to those considered to have made significant contributions to the theater arts.  Barbra Streisand, Aretha Franklin and Liza Minnelli took turns singing songs by Hamlisch during a memorial service for the composer on 18 September 2012.  At the 2013 Academy Awards, Streisand sang "The Way We Were" in Hamlisch's memory.
Have you planned yours yet?
Follow TFF on twitter @RIPTFF