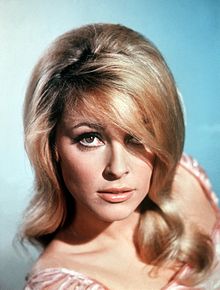 On this day in 1969 actress Sharon Tate and her unborn son were murdered in her home in Benedict Canyon, Los Angeles by followers of Charles Manson.  Tate was 26.  Born Sharon Marie Tate on 24 January 1943 in Dallas, Texas.  Also killed were Tate's friends, Jay Sebring, Abigail Folger, Steven Parent and Wojiech "Voytek" Frykowski.  The murders were one of the defining moments of the '60's.  One could say that the '60's ended abruptly that night.  During the 1960s she played small television roles before appearing in several motion pictures.  She also appeared regularly in fashion magazines as a model and cover girl.  After receiving positive reviews for her comedic and dramatic performances, Tate was hailed as one of Hollywood's most promising newcomers.  She made her film debut in the occult-themed Eye of the Devil (1966), which was produced by Martin Ransohoff.  Tate also starred as Jennifer North in the cult classic, Valley of the Dolls (1967), which earned her a Golden Globe Award nomination.  Tate was married to director Roman Polanski (1968-1969 her death).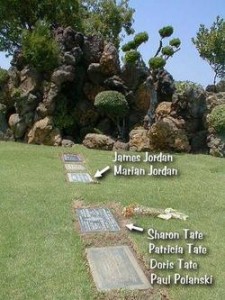 The Final Footprint – Tate and her son were interred together in Saint Ann's Section in Holy Cross Cemetery in Culver City, California.  Later, her mother Doris (1992) and her sister Patricia (2000) were interred near them.  Their graves are marked by an engraved flat granite marker.  Sharon's term of endearment is; OUR LOVING DAUGHTER & BELOVED WIFE OF ROMAN.  Other notable final footprints at Holy Cross include; actor John Candy, Bing Crosby, Jimmy Durante, John Ford, the voice of the Los Angeles Lakers Chick Hearn, Rita Hayworth, Bela Lugosi, Al Martino, actress Audrey Meadows, Ricardo Montalbán, actor Chris Penn, and Jo Stafford.  Tate's biographer, Greg King, wrote in Sharon Tate and the Manson Murders (2000): "Sharon's real legacy lies not in her movies or in her television work. The very fact that, today, victims or their families in California are able to sit before those convicted of a crime and have a voice in the sentencing at trials or at parole hearings, is largely due to the work of Doris [and Patti] Tate. Their years of devotion to Sharon's memory and dedication to victims' rights… have helped transform Sharon from mere victim, [and] restore a human face to one of the twentieth century's most infamous crimes."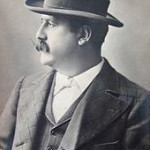 On this day in 1919, Italian opera composer, Ruggero Leoncavallo died in Montecatini Terme, Tuscany at the age of 62.  Born Ruggero Giacomo Maria Giuseppe Emmanuele Raffaele Domenico Vincenzo Francesco Donato Leoncavallo in Naples on 23 April 1857.  His two-act work Pagliacci remains one of the most popular works in the opera repertory.  Pagliacci premiered at the Teatro Dal Verme in Milan on 21 May 1892.  The Final Footprint – His final resting place is the Cimitero Monumentale Delle Porte Sante Florence Toscana, Italy.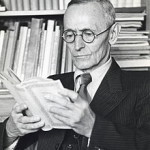 On this day in 1962, German-Swiss poet, novelist, and painter, Nobel Prize laureate, Hermann Hesse died at the age of 85 in Montagnola, Switzerland.  Born on 2 July 1877 in the Black Forest town of Calw in Württemberg, Germany.  His best-known works include Steppenwolf, Siddhartha, and The Glass Bead Game, each of which explores an individual's search for authenticity, self-knowledge and spirituality.  The Final Footprint – Hesse was buried in the cemetery at San Abbondio in Montagnola.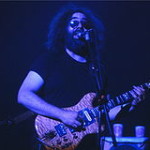 On this day in 1995, musician, singer, songwriter, member of the Grateful Dead,  Jerry Garcia died in his room at the Serenity Knolls treatment center in Forest Knolls, California, from a heart attack at the age of 53.  Born Jerome John Garcia on 1 August 1942 San Francisco.  Garcia performed with the Grateful Dead for their entire thirty-year career (1965–1995).  Garcia also founded and participated in a variety of side projects, including the Saunders-Garcia Band (with longtime friend Merl Saunders), Jerry Garcia Band, Old and in the Way, the Garcia/Grisman acoustic duo, Legion of Mary, and the New Riders of the Purple Sage (which Garcia co-founded with John Dawson and David Nelson).  He also released several solo albums, and contributed to a number of albums by other artists over the years as a session musician.  He was well known his distinctive guitar playing.  The Final Footprint – Garcia's funeral was held on August 12, at St. Stephen's Episcopal Church in Belvedere.  It was attended by his family, the remaining Grateful Dead members, and their friends, including former basketball player Bill Walton and musician Bob Dylan.  On August 13, a municipally-sanctioned public memorial took place in the Polo Fields of San Francisco's Golden Gate Park, and was attended by about 25,000 people.  The crowds produced hundreds of flowers, gifts, images, and even a bagpipe rendition of "Amazing Grace" in remembrance.  On 4 April 1996, Bob Weir and Deborah Koons spread half of Garcia's cremated ashes into the Ganges River at the holy city of Rishikesh, India, a site sacred to Hindus.  Then, in accordance with Garcia's last wishes, the other half of his ashes were poured into the San Francisco Bay.
Have you planned yours yet?
Follow TFF on twitter @RIPTFF