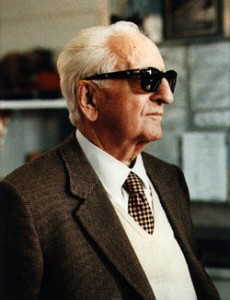 On this day in 1988 race car driver and entrepeneur, il Commendatore, Enzo Ferrari died in Maranello, Itlay at the age of 90.  Born Enzo Anselmo Ferrari on 18 February 1898 in Modena, Italy.  Ferrari founded the Scuderia Ferrari Grand Prix motor racing team and subsequently the Ferrari car manufacturer.  Ferrari was married to Laura Dominica Garello from 1932 until her death.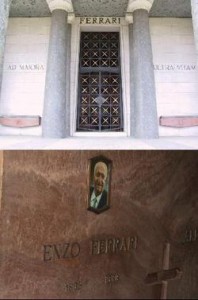 The Final Footprint – Ferrari is entombed in the Ferrari family private room in Cimitero
di San Cataldo in
Modena
Emilia-Romagna, Italy.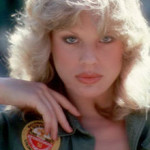 On this day in 1980, model and actress, Playboy Playmate of the Month for August 1979, Playmate of the Year in 1980, Dorothy Stratten was murdered at age twenty by her estranged husband/manager Paul Snider, who committed suicide the same day.  Born Dorothy Ruth Hoogstraten in a Salvation Army hospital in Vancouver, British Columbia on 28 February 1960.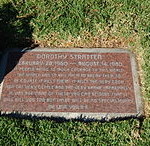 The Final Footprint – Stratten is interred at Westwood Village Memorial Park Cemetery (a Dignity Memorial property) in Los Angeles.  Her death inspired two motion pictures; Death of a Centerfold: The Dorothy Stratten Story (1981) in which Jamie Lee Curtis portrayed Stratten and Bruce Weitz played Snider and Bob Fosse's Star 80 (1983) starring Mariel Hemingway as Stratten and Eric Roberts as Snider.  Other notable final footprints at Westwood include; Ray Bradbury, Sammy Cahn, Truman Capote, James Coburn, Rodney Dangerfield, Janet Leigh, Farrah Fawcett, Brian Keith, Don Knotts, Burt Lancaster, Peter Lawford, Peggy Lee, Jack Lemmon, Karl Malden, Dean Martin, Walter Matthau, Marilyn Monroe, Carroll O'Connor, Roy Orbison, George C. Scott, Dorothy Stratten, Natalie Wood and Frank Zappa.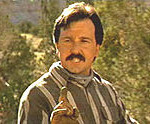 On this day in 2006 actor Bruno Kirby died from complications related to leukemia in Los Angeles at the age of 57.  Born Bruno Giovanni Quidaciolu, Jr. in New York City on 28 April 1949.  Kirby portrayed a younger version of Pete Clemenza in Francis Ford Coppola's The Godfather Part II.  The Final Footprint – Kirby was cremated.
Have you planned yours yet?
Follow TFF on twitter @RIPTFF