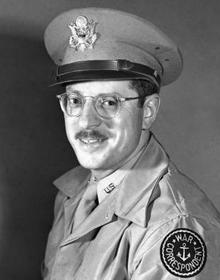 On this day in 2006, photographer, war correspondant and Pulitzer Prize recipient, honorary Marine, Joe Rosenthal died of natural causes in his sleep at a center for assisted living in Novato, a suburb of San Francisco at the age of 94.  Born Joseph John Rosenthal on 9 October 1911 in Washington, D.C.  His parents were Russian immigrants.  Best known for his iconic World War II photograph Raising the Flag on Iwo Jima, taken during the Battle of Iwo Jima.  Of the six men depicted in the picture, three (Franklin Sousley, Harlon Block, and Michael Strank) were killed during the battle; the three survivors (John Bradley, Rene Gagnon, and Ira Hayes) became celebrities upon their identification in the photo.  The picture was later used by Felix de Weldon to sculpt the Marine Corps War Memorial, located adjacent to Arlington National Cemetery just outside Washington, D.C.  Clint Eastwood's film Flags of Our Fathers(2006) depicts the life stories of the flag raisers and the events that led to the photograph.
The Final Footprint – Rosenthal was cremated and his cremains were scattered in the San Francisco Bay area.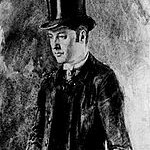 On this day in 1887, innovative Franco-Uruguayan poet, often referred to as a Symbolist poet, Jules Laforgue died in Paris of tuberulosis at the age of 27.  Born on 16 August 1860 in Montevideo, Uruguay, to French parents.  In 1885, he wrote L'Imitation de Notre-Dame la Lune, in my opinion, his masterpiece.  The Final Footprint – His final resting place is the Cimètiere de Bagneux, Hauts-de-Seine Ile-de-France Region, France.
Have you planned yours yet?
Follow TFF on twitter @RIPTFF