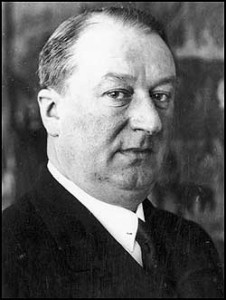 On this day in 1947, Italian-born and French naturalized citizen automobile designer and manufacturer, founder of the Bugatti automobile company, Ettore Bugatti died in Paris at the age of 65.  Born Ettore Isidoro Arco Bugatti on 15 September 1881 in Milan, Italy.  Bugatti cars are well-known for their high-performance and the beauty of their designs. Bugatti was married to Barbara Maria Guiseppina Mascherpa.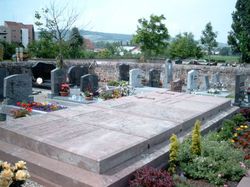 The Final Footprint – Bugatti is interred with his wife in the family plot in Cimetière Dorlisheim near Molsheim in the Bas-Rhin département of the Alsace region of France.
Have you planned yours yet?
Follow TFF on twitter @RIPTFF