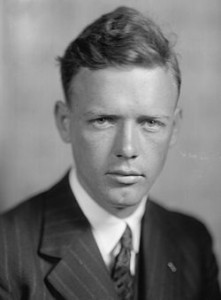 On this day in 1974, United States Army veteran, United States Air Force Reserve veteran, recipient of; the Medal of Honor, Pulitzer Prize, Legion of Honour (France), Air Force Cross (UK), Distinguished Fyling Cross (US), aviator, author, inventor, explorer, and social activist, "Slim," "Lucky Lindy", "The Lone Eagle", Brigadier General Charles Lindbergh died in Kipahulu, Maui, Hawaii at the age of 72.  Born Charles Augustus Lindbergh on 4 February 1902 in Detroit, Michigan, the only child of Swedish native Charles August Lindbergh (birth name Carl Månsson) (1859–1924), and Evangeline Lodge Land (1876–1954).  Lindbergh spent most of his childhood in Little Falls, Minnesota, and Washington, D.C..  Perhaps best known for his solo non-stop flight on May 20–21, 1927, from Roosevelt Field located in Garden City on New York's Long Island to Le Bourget Field in Paris, France, a distance of nearly 3,600 statute miles, in the single-seat, single-engine monoplane Spirit of St. Louis.  In March 1932, his infant son, Charles, Jr., was kidnapped and murdered in what was soon dubbed the "Crime of the Century".  Lindbergh married Anne Spencer Morrow (1929-1974 his death) and fathered children with Brigitte Hesshaimer, Marietta Hesshaimer and Valeska.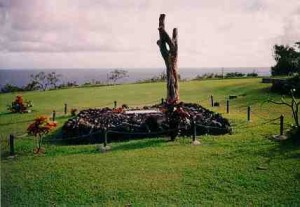 The Final Footprint – Lindbergh is interred on the grounds of the Palapala Ho'omau Church in Kipahulu, Maui.  His grave is marked by a flat granite engraved marker with the inscription; "…If I take the wings of the morning, and dwell in the uttermost parts of the sea… C.A.L.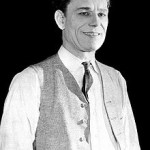 On this day in 1930, actor, father of actor Lon Chaney, Jr., The Man of a Thousand Faces, Lon Chaney died from a throat hemorrhage in Los Angeles at the age of 47.  Born Leonidas Frank Chaney in Colorado Springs, Colorado on 1 April 1883.  He is regarded as one of the most versatile and powerful actors of early cinema, renowned for his characterizations of tortured, often grotesque and afflicted characters, and his groundbreaking artistry with makeup.  Chaney is known for his starring roles in such silent horror films as The Hunchback of Notre Dame and The Phantom of the Opera.  His ability to transform himself using makeup techniques he developed earned him the nickname "The Man of a Thousand Faces."  Chaney married twice: Cleva Creighton (1906 – 1915 divorce) and Hazel Hastings (1915 – 1930 his death).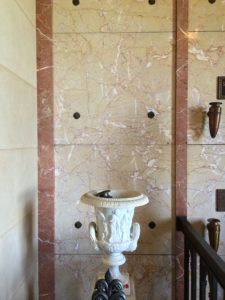 The Final Footprint – The US Marine Corps provided a chaplain and Honor Guard for his funeral.  Chaney is entombed in an unmarked crypt at Forest Lawn Memorial Park Cemetery, in Glendale, California, next to the crypt of his father. His wife Hazel was entombed there upon her death in 1933.  For unknown reasons, Chaney's crypt has remained unmarked.  In 1978, Gene Simmons of the rock band KISS wrote a song about Chaney called "Man of 1,000 Faces" for his first solo album. Simmons may have been influenced by the old black and white classic horror movies growing up in New York City.  From Warren Zevon's song "Werewolves of London";  Well, I saw Lon Chaney walking with the Queen, / Doing the Werewolves of London /  I saw Lon Chaney, Jr. walking with the Queen / Doing the Werewolves of London.  Other notable Final Footprints at Forest Lawn Glendale include; L. Frank Baum, Humphrey Bogart, Nat King Cole,  Sam Cooke, Dorothy Dandridge, Sammy Davis, Jr., Walt Disney, Errol Flynn, Clark Gable,  Jean Harlow, Michael Jackson, Carole Lombard, Casey Stengel, Jimmy Stewart, Elizabeth Taylor and Spencer Tracy.
Have you planned yours yet?
Follow TFF on twitter @RIPTFF