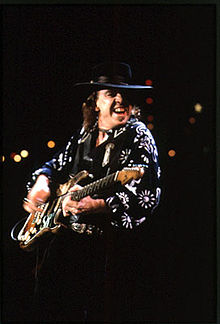 On this day in 1990, legendary blues guitarist, Grammy award winner, SRV, Stevie Ray Vaughan died in a helicopter crash in East Troy, Wisconsin at the age of 35.  Born 3 October 1954 in Dallas, Texas.  He was only 35.  Younger brother of Jimmie Vaughan.  As a founding member and leader of Double Trouble, with drummer Chris Layton and bassist Tommy Shannon, they ignited the blues revival of the 1980s.  In March 1983, veteran record producer John Hammond Sr. of Epic Records signed Vaughan and Double Trouble and released their debut album, Texas Flood in June of that year.  While successfully touring, the group released the albums, Couldn't Stand the Weather (1984) and Soul to Soul (1985).  In June 1989, they released In Step, which earned them a Grammy Award for Best Contemporary Blues Performance.  In my opinion, Vaughan is one of the greatest musicians to come from the state of Texas.  He derived his uniquely eclectic yet intense style from a variety of musical genres.  His guitar playing, for which he has received wide critical recognition, reflected the pentatonic blues scales.  I know exactly where I was when I heard the news; at home in Victoria, Texas.  Do you know where you were?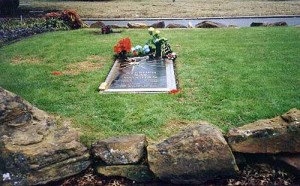 The Final Footprint – Vaughan is interred in the Vaughan Estates in Laurel Land Cemetery in Dallas.  His grave is marked by a full ledger custom bronze on granite with the epitaph:  Thank you … for all the love you passed our way.  In 1994, the city of Austin, Texas erected the Stevie Ray Vaughan Memorial bronze statue by Ralph Roehming on the south shore of Town Lake (now known as Lady Bird Lake).  I have visited the statue many times to pay my respects.  A fitting final footprint for someone whose music has touched many lives.  Every time it rains hard I hear the songs "Texas Flood" and "The Sky is Cryin'" in my head.  What do you think of SRV's final footprint?  How has his music touched you?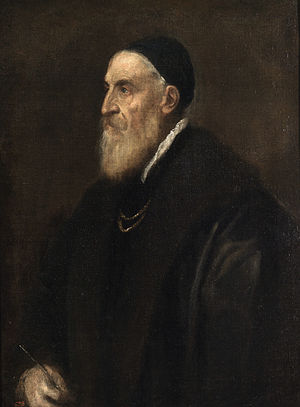 On this day in 1576, artist/painter Tiziano Vecelli or Tiziano Vecellio, da Cadore, Titian died from a fever in Venice, in his eighties or nineties.  He was born in Pieve di Cadore, near Belluno (in Veneto, Republic of Venice) around 1490.  In my opinion, the most important member of the 16th-century Venetian school.  Recognized by his contemporaries as "The Sun Amidst Small Stars" (recalling the famous final line of Dante's Paradiso), Titian was one of the most versatile of Italian painters, equally adept with portraits, landscape backgrounds, and mythological and religious subjects.  Titain was noted for his mastery of colour.  The Final Footprint – Titian was entombed in the Frari (Basilica di Santa Maria Gloriosa dei Frari).  He lies near his own famous painting, the Madonna di Ca' Pesaro.  No memorial marked his grave, until much later the Austrian rulers of Venice commissioned Canova to provide a large monument.
Gallery
The Death of Actaeon, 1559-1575. In Titian's later works, the forms lose their solidity and melt into the lush texture of shady, shimmering colors and unsettling atmospheric effects. In addition to energetic brushwork, Titian was said to put paint on with his fingers toward the completion of a painting.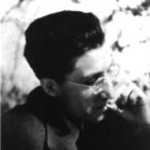 On this day in 1950, Italian poet, novelist, literary critic and translator Cesare Pavese, committed suicide by an overdose of barbiturates in Turin, Italy at the age of 41.  Born 9 September 1908 in Santo Stefano Belbo, in the province of Cuneo.  Literary critic Leslie Fiedler wrote of Pavese's death "…for the Italians, his death has come to have a weight like that of Hart Crane for us, a meaning that penetrates back into his own work and functions as a symbol in the literature of an age."  The circumstances of his suicide, which took place in a hotel room, mimic the last scene of Tra Donne Sole (Among Women Only), his penultimate book.  The Final Footprint – His final resting place is in the Cimitero di Santo Stefano Belbo, Piemonte, Italy.
Have you planned yours yet?
Follow TFF on twitter @RIPTFF