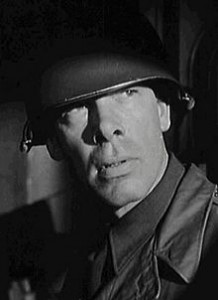 On this day in 1987, United States Marine Corp veteran, actor, Academy Award winner, Lee Marvin died of a heart attack in Tucson, Arizona at the age of 63.  Born on 19 February 1924 in New York City.  My favorite Marvin film roles include: as Liberty Valance in John Ford's The Man Who Shot Liberty Valance (1962) with John Wayne, Jimmy Stewart and Vera Miles; as Kid Shelleen and Tim Strawn in Cat Ballou (1965) with Jane Fonda; as Bill Denny in Ship of Fools (1965) based on the novel of the same name by Katherine Anne Porter and featuring Vivien Leigh; as Henry 'Rico' Fardan in The Professionals (1966) with Burt Lancaster, Claudia Cardinale and Jack Palance; as Major John Reisman in The Dirty Dozen (1967) with Ernest Borgnine, Donald Sutherland, Jim Brown, Charles Bronson and Telly Savalas; as Ben Rumson in Paint Your Wagon (1969) based on the stage musical by Lerner and Loewe and featuring Clint Eastwood; as Sgt. Edgar Millen in Death Hunt (1981) with Bronson, Angie Dickinson and Carl Weathers.  Marvin married two times; Betty Ebeling (1951-1967 divorce) and Pamela Feeley (1970-1987 his death).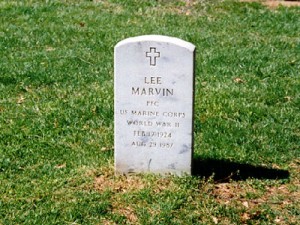 The Final Footprint – Marvin is interred in Arlington National Cemetery.  His grave is marked by an upright VA marble marker.  Other notable Final Footprints at Arlington include; the Space Shuttle Columbia, the Space Shuttle Challenger, Medgar Evers, JFK, Jacqueline Bouvier Kennedy Onassis, RFK, Edward Kennedy, Audie Murphy and Malcolm Kilduff, Jr..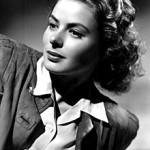 On this day in 1982, mother of actress Isabella Rosselini, Academy, Emmy and Tony Award winning actress, Ingrid Bergman died on her 67th birthday in London, from breast cancer.  Born on 29 August 1915 in Stockholm, Sweden.  Bergman starred in a variety of European and American films.  She won three Academy Awards, two Emmy Awards, and the Tony Award for Best Actress.  Perhaps best remembered for her roles as Ilsa Lund in Casablanca (1942), a World War II drama co-starring Humphrey Bogart, and as Alicia Huberman in Notorious (1946), an Alfred Hitchcock thriller co-starring Cary Grant.  Before becoming a star in American films, she had been a leading actress in Swedish films.  A few of her other starring roles, included For Whom the Bell Tolls (1943), Gaslight (1944), The Bells of St. Mary's (1945), Hitchcock's Spellbound (1945), and Under Capricorn (1949), and the independent production, Joan of Arc (1948).  In 1950, after a decade of stardom in American films, she starred in the Italian film Stromboli, which led to a love affair with director Roberto Rossellini while they were both already married. The affair and then marriage with Rossellini created a scandal that forced her to remain in Europe until 1956, when she made a successful Hollywood return in Anastasia, for which she won her second Academy Award.  She and Rossellini are the parents of actress Isabella Rossellini.  Bergman married three times; Petter Aron Lindström (1937 – 1950 divorce), Rossellini (1950 – 1957 divorce), and Lars Schmidt (1958 – 1975 divorce).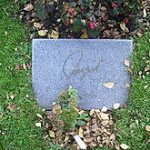 The Final Footprint – Her body was cremated at Kensal Green Cemetery, London and her ashes taken to Sweden.  Most of them were scattered in the sea around the islet of Dannholmen off the fishing village of Fjällbacka in Bohuslän, on the west coast of Sweden, where she spent most summers from 1958 to her death in 1982.  The rest were placed next to her parents' ashes in Norra begravningsplatsen (Northern Cemetery), Stockholm, Sweden.  Another notable cremation at Kensal Green was that of Freddie Mercury.  Another notable final footprint at Norra begravninsplatsen is that of Alfred Nobel.
Have you planned yours yet?
Follow TFF on twitter @RIPTFF