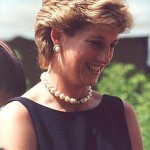 On this day in 1997, the first wife of Charles, Prince of Wales, the eldest child and heir apparent of Queen Elizabeth II, the Princess of Wales, Diana died in a car crash in the Pont de l'Alma road tunnel in Paris along with her then boyfriend, Dodi Al-Fayed and their chauffeur Henri Paul, at the age of 36.  Born Diana Frances Spencer on 1 July 1961 in Park House, Sandringham, Norfolk, England into the Spencer family, a British noble family descended in the male line from Henry Spencer (died c. 1478), male-line ancestor of the Earls of Sunderland, the later Dukes of Marlborough, and the Earls Spencer.  Sir Winston Churchill was a grandson of the 7th Duke of Marlborough.  Diana became Lady Diana Spencer when her father inherited the title of Earl Spencer in 1975.  She became a public figure with the announcement of her engagement.  Her wedding to Charles on 29 July 1981 was held at St Paul's Cathedral and seen by a global television audience of over 750 million.  While married she bore the titles Princess of Wales, Duchess of Cornwall, Duchess of Rothesay, Countess of Chester and Baroness of Renfrew.  The marriage produced two sons, the princes William and Harry, who were respectively second and third in the line of succession to the British throne throughout her lifetime.  After her marriage, she undertook a variety of public engagements.  She was well known for her fund-raising work for international charities and as an eminent celebrity of the late 20th century.  She also received recognition for her charity work and for her support of the International Campaign to Ban Landmines.  From 1989, she was the president of Great Ormond Street Hospital for children, in addition to dozens of other charities.  Diana remained the object of worldwide media scrutiny during and after her marriage, which ended in divorce on 28 August 1996.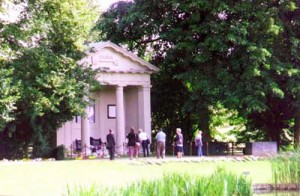 The Final Footprint – The sudden and unexpected death of an extraordinarily popular royal figure brought statements from senior figures worldwide and many tributes by members of the public.  People left public offerings of flowers, candles, cards and personal messages outside Kensington Palace for many months.  Her coffin, draped with royal flag, was brought to London from Paris by Prince Charles and her two sisters on 31 August 1997.  After being taken to a private mortuary it was put at the Chapel Royal, St. James's Palace.  Diana's funeral took place in Westminster Abbey on 6 September.  The previous day Queen Elizabeth II had paid tribute to her in a live television broadcast.  Her sons walked in the funeral procession behind her coffin, along with the Prince of Wales and the Duke of Edinburgh, and with Diana's brother, Charles Spencer, 9th Earl Spencer.  Lord Spencer said of his sister, "She proved in the last year that she needed no royal title to continue to generate her particular brand of magic."  Princess Diana is entombed in a private mausoleum on the Island on the lake Oval on the grounds of the Spencer Estate in Althorp.  Permanent memorials include:
The Diana, Princess of Wales Memorial Gardens in Regent Centre Gardens in Kirkintilloch
The Diana, Princess of Wales Memorial Fountain in Hyde Park, London
The Diana, Princess of Wales Memorial Playground in Kensington Gardens, London
The Diana, Princess of Wales Memorial Walk, a circular path between Kensington Gardens, Green Park, Hyde Park and St. James's Park, London
There is an unofficial memorial in Paris, Place de l'Alma: it is the flame of liberty, erected here in 1989.
There are two memorials inside Harrods department store in London:
Photos of Diana and Dodi behind a pyramid-shaped display that holds a wine glass still smudged with lipstick from Diana's last dinner as well as an 'engagement' ring Dodi purchased the day before they died and
A bronze statue titled Innocent Victims of the two dancing on a beach beneath the wings of an albatross
In 2006, the movie The Queen was released starring Helen Mirren as HM Queen Elizabeth II.  The movie is a behind the scenes look at the interaction between the royal family and Tony Blair's government as they struggle to deal with a family's private loss and the public's loss of a very popular figure.  I remember where I was when I heard the news.  Do you?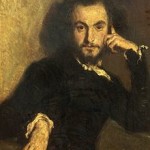 On this day in 1867, French poet, essayist, art critic, translator, Charles Baudelaire died in Paris at the age of 46.  Born Charles Pierre Baudelaire on 9 April 1821 in Paris.  Produced notable work as an essayist, art critic, and pioneering translator of Edgar Allan Poe.  His most famous work, Les Fleurs du mal (The Flowers of Evil), expresses the changing nature of beauty in modern, industrializing Paris during the 19th century. Baudelaire's highly original style of prose-poetry influenced a whole generation of poets.  He is credited with coining the term "modernity" (modernité) to designate the fleeting, ephemeral experience of life in an urban metropolis, and the responsibility art has to capture that experience.  In my opinion, he is one of the major innovators of French literature. For 20 years, Jeanne Duval was the muse of Baudelaire.  They met in 1842, when Duval left Haiti for France, and the two remained together, albeit stormily, for the next two decades.  Duval is said to have been the woman whom Baudelaire loved most, in his life, after his mother. She was born in Haiti on an unknown date, sometime around 1820.  Poems of Baudelaire's which are dedicated to Duval or pay her homage are: Le balcon, Parfum exotique, La chevelure, Sed non satiata, Le serpent qui danse, and Une charogne.  Baudelaire called her "mistress of mistresses" and his "Vénus Noire" ("Black Venus"), and it is believed that, to him, Duval symbolized the dangerous beauty, sexuality, and mystery of a Creole woman in mid-nineteenth century France.  He is perhaps my favorite poet.  The Final Footprint – Baudelaire is buried in the Cimetière du Montparnasse, Paris.  Other notable Final Footprints at Montparnasse include; Samuel Beckett, Simone de Beauvoir, Emmanuel Chabrier, Guy de Maupassant, Adah Isaacs Menken, Camille Saint-Saëns, Jean-Paul Sartre,  Jean Seberg, and Susan Sontag.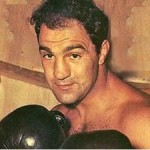 On this day in 1969 Italian-American boxing heavyweight champion of the world, The Brockton Blockbuster, The Rock of Brockton, Rocky Marciano died when the small private plane he was a passenger on crashed near Newton, Iowa, the day before his 46th birthday.  Born Rocco Francis Marchegiano on 1 September 1923 in Brockton, Massachusetts.  Marciano is the only person to hold the heavyweight title and go untied and undefeated throughout his career.  Marciano defended his title six times, against Jersey Joe Walcott, Roland LaStarza, Ezzard Charles (2x), Don Cockell and Archie Moore.  The Final Footprint – Marciano is entombed in the mausoleum at Forest Lawn Memorial Gardens Central in Fort Lauderdale, Florida.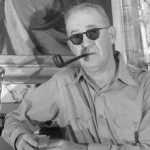 On this day in 1973, United States Navy veteran, film director, 4x Academy Award winner for Best Director (which is a record), John Ford died in Palm Desert, California at the age of 79.  Born John Martin Feeney on 1 February 1894 in Cape Elizabeth, Maine.  Ford was famous for his Westerns such as Stagecoach (1939), The Searchers (1956), and The Man Who Shot Liberty Valance (1962).  In a career that spanned more than 50 years, Ford directed more than 140 films and he is widely regarded as one of the most important and influential filmmakers of his generation.  Ford's films and personality were held in high regard by his colleagues.  In particular, Ford was a pioneer of location shooting and the long shot which frames his characters against a vast, harsh and rugged natural terrain.  Ford was instrumental in launching the career of his friend, John Wayne.  The Final Footprint – Ford's funeral was held on 5 September at Hollywood's Church of the Blessed Sacrament.  He was interred in Holy Cross Cemetery in Culver City, California.  Other notable final footprints at Holy Cross include; actor John Candy, Bing Crosby, Jimmy Durante, the voice of the Los Angeles Lakers Chick Hearn, Rita Hayworth, Bela Lugosi, Al Martino, actress Audrey Meadows, Ricardo Montalbán, actor Chris Penn, Jo Stafford, and Sharon Tate.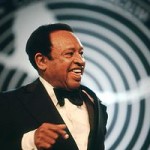 On this day in 2002 jazz vibraphonist, pianist, percussionist, bandleader and actor, Gates, Hamp, Mad Lionel, Lionel Hampton died from congestive heart failure at Mount Sinai Hospital in New York City, at the age of 94.  Born Lionel Leo Hampton on 20 April 1908 in Louisville, Kentucky.  Hampton was one of the first jazz vibraphone players and ranks among the great names in jazz history. Hampton married Gladys Riddle (1936-1971 her death).  The Final Footprint – His funeral was held on 7 September 2002 and featured a performance by Wynton Marsalis and David Ostwald's Gully Low Jazz Band at Riverside Church in Manhattan; the procession began at The Cotton Club in Harlem.  Hampton is interred in Woodlawn Cemetery in the Bronx.  His grave is marked by a large upright companion granite marker and a granite foot marker.  His epitaph is, "Flying Home."  Other notable Final Footprints at Woodlawn include; Irving Berlin, Miles Davis, Duke Ellington, Fiorello La Guardia, Rowland Macy, Bat Masterson, Herman Melville, J. C. Penney, and Joseph Pulitzer.
Have you planned yours yet?