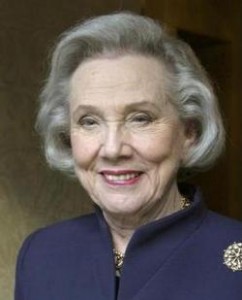 On this day in 2006, aspiring actress, graduate of the University of Texas, former First Lady of Texas, author and last survivor of the Lincoln limousine that carried President John Fitzgerald Kennedy, Nellie Connally died peacefully at her home in Austin, Texas at the age of 87.  Born Idanell Brill in Austin on 24 February 1919.  She auditioned for the roll of Scarlett O'Hara.
While attending the University of Texas she met her future husband, the future Governor of Texas, John B. Connally.  Connally's mentor was Lyndon Baines Johnson.  Nellie and LBJ's wife, Lady Bird, became lifelong friends.  It is believed that Nellie spoke the final words JFK heard as she turned to him in the car and said, "Mr. President, you can't say that Dallas doesn't love you."  She always maintained that there was a second shooter, stating that no one could argue the point with her because she was in the car.  In 2003 her book recounting that fateful day, From Love Field:  Our Final Hours with President John F. Kennedy, was released.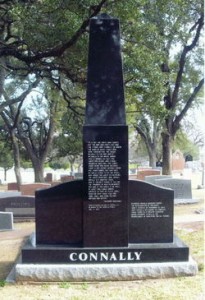 The Final Footprint – The Connally's are buried together at the Texas State Cemetery in Austin.  Texans widely regard her as a beloved daughter of the great state of Texas.  Other notable final footprints at Texas State Cemetery include; Stephen F. Austin, J. Frank Dobie, Barbara Jordan, Tom Landry (cenotaph), James A. Michener (cenotaph), Ann Richards, Edwin "Bud" Shrake, Big Foot Wallace, and Walter Prescott Webb.  What are your thoughts on the conspiracy theories surrounding JFK's assassination?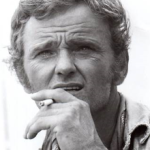 On this day in 2008 singer, guitarist, songwriter and actor Jerry Reed died in Nashville, Tennessee of complications from emphysema, at the age of 71.  Born Jerry Reed Hubbard on 20 March 1937 in Atlanta, Georgia.  His signature songs include "Guitar Man," "U.S. Male", "A Thing Called Love," "Alabama Wild Man," "Amos Moses", "When You're Hot, You're Hot" (which garnered a Grammy Award for Best Male Country Vocal Performance), "Ko-Ko Joe", "Lord, Mr. Ford", "East Bound and Down" (the theme song for the 1977 blockbuster Smokey and the Bandit, in which Reed co-starred along with Jackie Gleason, Burt Reynolds and Sally Field), "The Bird," and "She Got the Goldmine (I Got the Shaft)".  Reed was married to Priscilla Mitchell (1959 – 2008 his death).  The Final Footprint – Reed is entombed in the Cross Mausoleum in Woodlawn Memorial Park in Nashville.  Other notable Final Footprints at Woodlawn include; Eddy Arnold, Little Jimmy Dickens, George Jones, Johnny Paycheck, Webb Pierce, Marty Robbins, Dan Seals, Red Sovine, Porter Wagoner, and Tammy Wynette.
Have you planned yours yet?
Follow TFF on twitter @RIPTFF