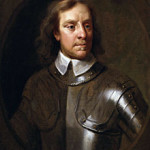 On this day in 1658, the man who abolished the monarchy and the 1st Lord Protector of the Commonwealth of England, Scotland, and Ireland, Oliver Cromwell, died at age 59 in Whitehall.  A highly controversial figure in British history.  Cromwell led the New Model Army which defeated the Royalists in the English civil war.  Some historians regard him as a regicidal dictator, some as a hero of liberty.  He was opposed to the Roman Catholic Church and he is widely hated in Ireland.  Cromwell was one of the signers of King Charles I's death warrant.  Charles was executed on 30 January 1649.  Cromwell suffered from malaria and is thought to have died from a urinary infection.  The Final Footprint – Cromwell was initially entombed in Westminster Abbey.  However, the Commonwealth soon fell apart without his leadership and Charles II, the son of Charles I, came back and the monarchy was reestablished.  The Royalists had his body exhumed and on 30 January 1661, the 12th anniversary of the execution of Charles I, Cromwell's body was posthumously executed.  His body was hanged in chains at Tyburn.  When the body was taken down, the head was severed and displayed on a pole outside Westminster Hall until 1685.  Cromwell's head exchanged hands several times until finally in 1960, it was buried at Sussex College in Cambridge.  Several monuments have been erected in Cromwell's honor;
A floor stone was installed in Westminster Abbey marking his original burial site
In 1875, a statue of Cromwell by Matthew Noble was erected in Manchester outside the cathedral, then during the 1980s the statue was relocated outside Wythenshawe Hall
In addition, there are statutes outside Parliament, in the centre of St. Ives, Cambridgeshire, and outside the Academy on Bridge Street in Warrington
In 1940 "Cromwell" was the codeword warning that German invasion of Britain was imminent
Certainly the most grisly final footprint we have discussed to date.  What say you?  Cromwell; hero or villain?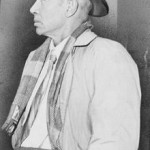 On this day in 1962, poet, painter, essayist, author, and playwright E.E. Cummings died of a stroke in North Conway, New Hampshire at the Memorial Hospital, at the age of 67.  Born Edward Estlin Cummings on 14 October 1894 in Cambridge, Massachusetts.  His body of work encompasses approximately 2,900 poems, two autobiographical novels, four plays and several essays, as well as numerous drawings and paintings. He is remembered as an eminent voice of 20th century poetry.  Cummings married twice; Elaine Orr (1924 – 1924 divorce), Anne Minnerly Barton (1929 – 1934 divorce) and had a long term partner, Marion Morehouse (1932 – 1962 his death).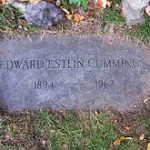 The Final Footprint – Cummings was cremated and his cremated remains were buried in Forest Hills Cemetery and Crematory in Boston.  His grave is marked by a flat engraved stone.  Cummings' papers are held at the Houghton Library at Harvard University and the Harry Ransom Center at the University of Texas at Austin.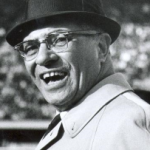 On this day in 1970 legendary football coach, 6x NFL Champion, 2x Super Bowl Champion, Green Bay Packers Hall of Fame, Pro Football Hall of Fame,  Vince Lombardi died from cancer at Georgetown University Hospital in Washington D.C. at the age of 57.  Born Vincent Thomas Lombardi on 11 June 1913 in Brooklyn; the grandson of Italian immigrants.  The National Football League's Super Bowl trophy is named in his honor.  He never had a losing season as a head coach in the NFL, compiling a regular season winning percentage of 73.8% (96-34-6), a preseason winning percentage of 78.6% (44-12), and 90% (9-1) in the postseason for an overall record of 149 wins, 47 losses, and 6 ties in the NFL.  Lombardi married Marie Planitz (1940 – 1970 his death).  The Final Footprint – On September 7, the funeral was held at St. Patrick's Cathedral in Manhattan.  People lined Fifth Avenue and between 39th and 50th Street and Fifth Avenue was closed to traffic. Cardinal Terence Cooke delivered the eulogy. In attendance were team owners, NFL Commissioner Pete Rozelle, past and present members of the Packers, Redskins, and Giants, former students, colleagues, players, and classmates.  Lombardi is buried next to his wife Marie and his parents Harry and Matilda, in Mount Olivet Cemetery in Middletown Township, New Jersey.  His grave is marked by an upright companion granite marker.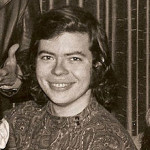 On this day in 1970, musician, singer, songwriter, "Blind Owl", Alan Wilson died of an overdose of barbiturates in Topanga Canyon, California at age 27, thus becoming a member of the 27 Club or Forever 27 Club, a group of musicians who all died at the age of 27.  Wilson was a member of the blues band Canned Heat.  Two of their songs, "Going Up the Country" and "On the Road Again" became international hits.  The Final Footprint – Wilson may be interred in Woodlawn Cemetery in Everett, Massachusetts.  Other members of the 27 Club include; Kurt Cobain, Rolling Stone Brian Jones, Jimi Hendrix, Robert Johnson, Janis Joplin, Jim Morrison and Amy Winehouse.
And on this day in 1991, Sicilian-born legendary American film director, Frank Capra died in La Quinta, California, of a heart attack in his sleep at the age of 94.  Born Francesco Capra on 18 May 1897 in Bisacquino, Sicily, a village near Palermo.  He is interred in the Coachella Valley Public Cemetery in Coachella, California.  His grave is marked by a flat granite marker.
Have you planned yours yet?
Follow TFF on twitter @RIPTFF