On this day in 1892, influential Quaker poet, ardent advocate of the abolition of slavery in the United States, , John Greenleaf Whittier died at the age of 84 at a friend's home in Hampton Falls, New Hampshire.  Born near Haverhill, Massachusetts, on 17 December 1807.  He is usually listed as one of the Fireside Poets along with Henry Wadsworth Longfellow, William Cullen Bryant, James Russell Lowell, and Oliver Wendell Holmes. Whittier appears to have been strongly influenced by the Scottish poet Robert Burns.  Perhaps best remembered for his poem Snow-Bound, and the words of the hymn Dear Lord and Father of Mankind, from his poem "The Brewing of Soma", sung to music by Hubert Parry.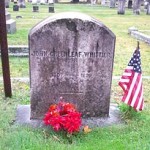 The Final Footprint – Whittier is interred in Union Cemetery in Amesbury, Massachusetts.  Whittier's family farm, known as the John Greenleaf Whittier Homestead or simply "Whittier's Birthplace", is now a historic site open to the public.  His later residence in Amesbury, where he lived for 56 years, is also open to the public, now known as the John Greenleaf Whittier Home.  Whittier's hometown of Haverhill has named many buildings and landmarks in his honor including J.G. Whittier Middle School, Greenleaf Elementary, and Whittier Regional Vocational Technical High School. Numerous other schools around the country also bear his name.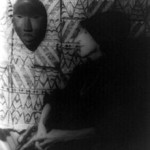 On this day in 1962, author Isak Dinesen, Baroness Karen von Blixen-Finecke, died at Rungstedlund, her family's estate in Denmark, at the age of 77.  Born Karen Christenze Dinesen on 17 April 1885 in Rungsted, Denmark.  Best known for her book Out of Africa, which was made into a movie starring Meryl Streep and Robert Redford as the English big game hunter Denys Finch Hatton.  In 1913 Karen Dinesen became engaged to her second-cousin, the Swedish Baron Bror von Blixen-Finecke, after a failed love affair with his brother.  The couple moved to Kenya, where in early 1914 they used family money to establish a coffee plantation, hiring African workers, predominantly the Kikuyu tribes people who lived on the farmlands at the time of their arrival.  The Blixens separated in 1921, and were divorced in 1925.  During her early years in Kenya, Karen Blixen met Hatton and after her separation she and Hatton developed a close friendship which eventually became a long-term love affair.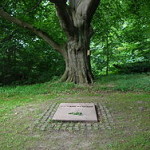 The Final Footprint – Blixen was buried at Rungstedlund under a large beech tree.  Her full ledger flat marker simply states her name – Karen Blixen.  In addition, the family estate has been turned into a museum and is open to the public.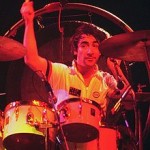 On this day in 1978, musician, drummer, member of The Who, Keith Moon died at the age of 32 from an overdose of prescription medication in Harry Nilsson's flat, No.12 at 9 Curzon Place (now called Curzon Square), Shepherd Market, Mayfair.  Perhaps the greatest drummer in the history of rock.  The Who emerged in 1964 with singer Roger Daltrey, guitarist Pete Townshend, bassist John Entwistle, and Moon.  They combined popular singles, such as "My Generation" (1965), "Substitute" (1966), "I Can See for Miles" (1967), "Pinball Wizard" (1969), and "Won't Get Fooled Again" (1971), with critically acclaimed albums such as the rock operas Tommy (1969), and Quadrophenia (1973).  They are known for energetic live performances which, since a performance at the Railway Hotel in Wealdstone in June 1964 when Townshend smashed his guitar in anger and frustration, often include smashing their instruments.  For much of their career they have been regarded as the third most important British rock act after the Beatles and the Rolling Stones.  Moon died shortly after the release of Who Are You.  On the album cover, he is seated on a chair back-to-front.  The words "NOT TO BE TAKEN AWAY" appear on the back of the chair.  Born Keith John Moon on 23 August 1946 in Wembley, Middlesex, London.  The Final Footprint – Moon was cremated on 13 September 1978, at Golders Green Crematorium in London and his ashes scattered in its Gardens of Remembrance.  GGC was the first crematorium to be opened in London, and one of the oldest crematoria in Britain.  The crematorium, the Philipson Family mausoleum, designed by Edwin Lutyens, the wall, along with memorials and gates, the Martin Smith Mausoleum, and Into The Silent Land statue are all Grade II listed buildings.  The gardens are included in the National Register of Historic Parks and Gardens.  GGC is in Hoop Lane, off Finchley Road, Golders Green, London NW11, ten minutes' walk from Golders Green tube station. It is directly opposite the Golders Green Jewish Cemetery.  The crematorium is secular, accepts all faiths and non-believers; clients may arrange their own type of service or remembrance event and choose whatever music they wish.  Other notable cremations at GGC include; Kingsley Amis, Neville Chamberlain, T. S. Eliot, Sigmund Freud, Henry James, Rudyard Kipling, Vivien Leigh, Peter Sellers, Bram Stoker, H. G. Wells and Amy Winehouse.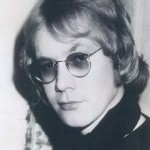 On this day in 2003, singer, songwriter, musician Warren Zevon died, aged 56, at his home in Los Angeles, California from cancer.  Born Warren William Zevon on 24 January 1947 in Chicago.  Perhaps his best-known compositions include "Werewolves of London", "Excitable Boy", "Lawyers, Guns and Money", "Roland the Headless Thompson Gunner" and "Johnny Strikes Up the Band", all of which are featured on his third album, Excitable Boy (1978).  Other well-known songs written by Zevon have been recorded by other artists, including "Poor Poor Pitiful Me" (a top 40 hit by Linda Ronstadt), "Accidentally Like a Martyr", "Mohammed's Radio", "Carmelita", and "Hasten Down the Wind".  Along with his own compositions, Zevon recorded or performed occasional covers, including Allen Toussaint's A Certain Girl, Bob Dylan's "Knockin' on Heaven's Door" and Leonard Cohen's "First We Take Manhattan".  He was a frequent guest on Late Night with David Letterman and the Late Show with David Letterman.  Letterman later performed guest vocals on "Hit Somebody! (The Hockey Song)" with Paul Shaffer and members of the CBS Orchestra on Zevon's My Ride's Here album.  The Final Footprint – Zevon was cremated and his cremains were scattered in the Pacific Ocean near Los Angeles.  His album, The Wind was released 12 days before his death.  The Wind was certified gold by the RIAA in December 2003 and Zevon received five posthumous Grammy nominations, including Song of the Year for the ballad "Keep Me In Your Heart". The Wind won two Grammys, with the album itself receiving the award for Best Contemporary Folk Album, while "Disorder in the House", Zevon's duet with Bruce Springsteen, was awarded Best Rock Performance by a Duo or Group With Vocal.  These posthumous awards were the first Grammys of Zevon's thirty-plus year career.
Have you planned yours yet?
Follow TFF on twitter @RIPTFF