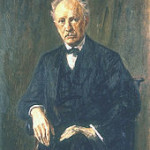 On this day in 1949, composer of the late Romantic and early Modern eras, Richard Strauss died at the age of 85 on in Garmisch-Partenkirchen, Germany.  Born Richard Georg Strauss on 11 June 1864 in Munich.  He is known for his operas, which include Der Rosenkavalier and Salome; his lieder, especially his Four Last Songs; and his tone poems Death and Transfiguration, Till Eulenspiegel's Merry Pranks, Also sprach Zarathustra, An Alpine Symphony; and other orchestral works, such as Metamorphosen.  Strauss was also a prominent conductor throughout Germany and Austria.  Strauss, along with Gustav Mahler, represents the late flowering of German Romanticism after Richard Wagner, in which pioneering subtleties of orchestration are combined with an advanced harmonic style.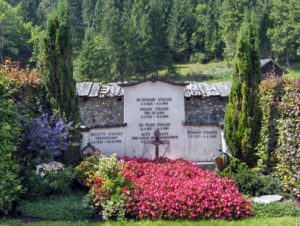 The Final Footprint – Strauss was creamted and his ashes were interred in the garden of his villa in Garmisch,  in the Bavarian Alps.  Georg Solti, who had arranged Strauss's 85th birthday celebration, also directed an orchestra during Strauss's burial.  The conductor later described how, during the singing of the famous trio from Rosenkavalier, "each singer broke down in tears and dropped out of the ensemble, but they recovered themselves and we all ended together."  Strauss's wife, Pauline de Ahna, died eight months later, on 13 May 1950, at the age of 88.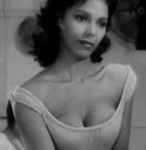 On this day in 1965, actress and singer, Academy Award nominee, Dorothy Dandridge died at the age of 42 either from an accidental overdose of prescription medication or an embolism at her home in West Hollywood.  Born Dorothy Jean Dandridge on 9 November 1922, in Cleveland, Ohio.   She was the first African-American to be nominated for an Academy Award for Best Actress.  She performed as a vocalist in venues such as the Cotton Club and the Apollo Theater.  After many bit parts, and a few minor roles, Dandridge landed her first notable film role in Tarzan's Peril (starring Lex Barker), in 1951.  She won her first starring role in 1953, playing a teacher in a low-budget film with a nearly all-black cast, Bright Road, released by Metro-Goldwyn-Mayer.  In 1954, she was nominated for an Academy Award for Best Actress and a BAFTA Award for Best Actress in a Leading Role for Carmen Jones.  In 1959, she was nominated for a Golden Globe Award for Best Actress in a Motion Picture Musical or Comedy for her role as Bess in Otto Preminger's film adaptation of the Gershwin/Heyward/Gershwin opera, Porgy and Bess.  In 1999, she was the subject of the HBO biopic Introducing Dorothy Dandridge, starring Halle Berry as Dandridge.  Dandridge was married and divorced twice: first, to dancer and entertainer Harold Nicholas (the father of her daughter, Harolyn Suzanne), and then to Jack Denison.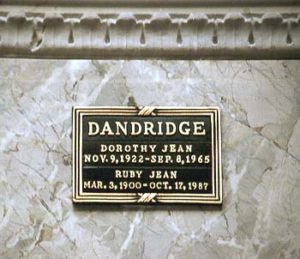 The Final Footprint – On 12 September 1965, a private funeral service was held for Dandridge at the Little Chapel of the Flowers; she was then cremated and her ashes inurned in the Freedom Mausoleum at Forest Lawn Memorial Park, Glendale.  For her contributions to the motion picture industry, she was given a star on the Hollywood Walk of Fame, at 671 Hollywood Boulevard.  Dandridge is a prominent figure in a huge mural of celebrities painted on an exterior wall of Hollywood High School.  Dandridge has a statue at Hollywood-La Brea Boulevard in Los Angeles, designed by Catherine Hardwicke, built to honor multi-ethnic leading ladies of the cinema, including Mae West, Dolores del Rio and Anna May Wong.  Other notable Final Footprints at Forest Lawn Glendale include; L. Frank Baum, Humphrey Bogart, Lon Chaney, Nat King Cole,  Sam Cooke, Sammy Davis, Jr., Walt Disney, Errol Flynn, Clark Gable,  Jean Harlow, Michael Jackson, Carole Lombard, Casey Stengel, Jimmy Stewart, Elizabeth Taylor and Spencer Tracy.
Have you planned yours yet?
Follow TFF on twitter @RIPTFF