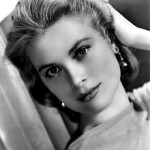 On this day in 1982, Academy Award-winning actress and Princess of Monaco, Grace Kelly died from a cerebral hemorrage after a car wreck in France near Monaco at the age of 52.  Born Grace Patricia Kelly on 12 November 1929 in Philadelphia, Pennsylvania.  Between 1951 and 1956 she appeared in 11 movies alongside some of the biggest names in Hollywood including; Gary Cooper, Clark Gable, Jimmy Stewart, Bing Crosby, Cary Grant and Frank Sinatra.  Kelly married Prince Rainier III of Monaco on 18 April 1956.  My all-time favorite movie featuring Kelly is Alfred Hitchcock's Rear Window (1953).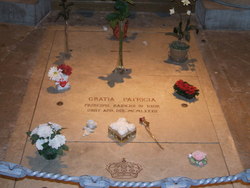 The Final Footprint –  Kelly was entombed in the Grimaldi family vault in the Cathedral of Saint Nicholas in Monte Carlo.  Diana, Princess of Wales attended her funeral representing the British royal family.  Prince Rainier, who did not remarry, was buried alongside her following his death in 2005.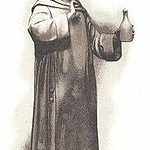 On this day in 1715, French Benedictine monk Dom Pérignon died at the abbey of Hautvillers near the town of Epernay at the approximate age of 77.  Born Pierre Pérignon c. 1638 in the town of Saint-Menehould in the Champagne region of northern France.  Dom Pierre made important contributions to the production and quality of Champagne wine in an era when the region's wines were predominantly still and red. Popular myths frequently, but erroneously, credit him with the invention of sparkling Champagne, which didn't become the dominant style of Champagne until the mid-19th century.  The famous champagne Dom Pérignon, the prestige cuvée of Moët & Chandon, is named after him.  The Final Footprint – Dom Pierre was buried in a section of the abbey cemetery traditionally reserved only for abbots.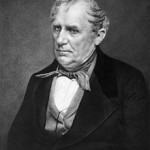 On this day in 1851, writer James Fenimore Cooper died the day before his 62nd birthday from dropsy in Cooperstown, New York.  Born in Burlington, New Jersey on 15 September 1789.  His historical romances of frontier and Indian life in the early American days created a unique form of American literature.  He lived most of his life in Cooperstown, which was established by his father William.  He attended Yale University for three years, where he was a member of the Linonian Society, but was expelled for misbehavior.  Before embarking on his career as a writer he served in the U.S. Navy as a Midshipman which greatly influenced many of his novels and other writings.  He is best remembered as a novelist who wrote numerous sea-stories and the historical novels known as the Leatherstocking Tales.  Among his most famous works is the Romantic novel The Last of the Mohicans (1826), often regarded as his masterpiece.  The Final Footprint – Cooper's interment was in Christ Episcopal Churchyard, where his father, was buried.  Cooper's wife Susan survived her husband only by a few months and was buried by his side at Cooperstown.  Several well-known writers, politicians, and other public figures honored Cooper's memory with a dinner in February 1852; Washington Irving served as a co-chairman for the event, along with William Cullen Bryant and Daniel Webster.  The protagonist of Cooper's Leatherstocking Tales, is Nathaniel "Natty" Bumppo, whose other nickname is Hawkeye.  The character of Hawkeye Pierce from M*A*S*H takes his nickname from Bumppo.  In both the original book and the TV series it is stated that The Last of the Mohicans is the only book Pierce's father had ever read.  Bumppo is portrayed in the 1992 film version of The Last of the Mohicans by Daniel Day-Lewis.  The film also starred Madeleine Stowe and Wes Studi.  The soundtrack for the film features music by Trevor Jones and Randy Edelman, and the song "I Will Find You" by Clannad.  The main theme of the film is taken from the tune "The Gael" by Scottish singer-songwriter Dougie MacLean.  Released on September 25, 1992, in the United States, The Last of the Mohicans was met with nearly-universal praise from critics as well as being commercially successful during its box-office run.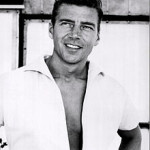 On this day in 2006, bodybuilder, actor, husband of Jayne Mansfield, father of Mariska Hargitay, Mickey Hargitay died in Los Angeles on September 14, 2006, aged 80, from multiple myeloma.  Born Miklós Hargitay on 6 January 1926 in Budapest, Hungary.  The Final Footprint – Hargitay was cremated.  Arnold Schwarzenegger portrayed Hargitay in the 1980 made for television movie, The Jayne Mansfield Story, with Lonnie Anderson starring as Mansfield.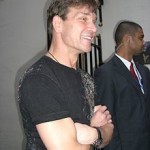 On this day in 2009, actor, dancer, singer and songwriter Patrick Swayze died from pancreatic cancer at the age of 57 with his family at his side in Los Angeles.  Born Patrick Wayne Swayze on 18 August 1952 in Houston.  He was best known for his tough-guy roles and as romantic leading men in the hit films Dirty Dancing and Ghost, and as Orry Main in the North and South television miniseries.  He was named by People magazine as its "Sexiest Man Alive" in 1991.  His film and TV career spanned 30 years.  The Final Footprint – Swayze was cremated and his cremains were scattered at his ranch in New Mexico.
Have you planned yours yet?
Follow us on twitter @RIPTFF