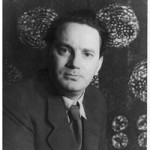 On this day in 1938, novelist Thomas Wolfe died from miliary tuberculosis of the brain at Johns Hopkins Hospital in Baltimore at the age of 37.  Born Thomas Clayton Wolfe on 3 October 1900 in Asheville, North Carolina.  Haled as either a genius or merely a writer of bad prose.  Wolfe wrote four lengthy novels, plus many short stories, dramatic works and novellas.  He is known for mixing highly original, poetic, rhapsodic, and impressionistic prose with autobiographical writing.  His books, written and published from the 1920s to the 1940s, vividly reflect on American culture and mores of the period, albeit filtered through Wolfe's sensitive, sophisticated and hyper-analytical perspective.  He became very famous during his own lifetime.  After Wolfe's death, his chief contemporary William Faulkner reportedly said that Wolfe may have had the best talent of their generation.  He remains one of the most important writers in modern American literature, as he was one of the first masters of autobiographical fiction. In my opinion, he is North Carolina's most famous writer.  The Final Footprint – Wolfe is buried in Riverside Cemetery in Asheville.  His grave is marked by an upright slanted granite monument.  In addition to the birth and death dates the monument is inscribed:  TOM,  SON OF W. O. AND JULIA E. WOLFE, A BELOVED AMERICAN AUTHOR, "THE LAST VOYAGE, THE LONGEST, THE BEST" LOOK HOMEWARD ANGEL, "DEATH BENT TO TOUCH HIS CHOSEN SON WITH MERCY, LOVE AND PITY AND PUT THE SEAL OF HONOR ON HIM WHEN HE DIED" THE WEB AND THE ROCK.  The Thomas Wolfe Society was established in the late 1970s to promote appreciation and study of the works of this famous American author. The Society meets annually in May at locations in the U.S. or Europe visited by Wolfe. Recent conferences have been held in Greenville, South Carolina, Paris, France, and Saint Louis, Missouri. The Society issues an annual publication of Wolfe-related materials, as well as its signature journal, The Thomas Wolfe Review, featuring scholarly articles, belles lettres, and reviews. The Society also awards prizes for literary scholarship on Wolfe.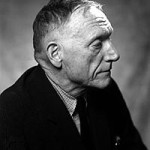 On this day in 1989, poet, novelist, and literary critic and was one of the founders of New Criticism, Robert Penn Warren died at the age of 84 in Stratton, Vermont of complications from bone cancer.  Born on 24 April 1905 in Guthrie, Kentucky.  Warren was a charter member of the Fellowship of Southern Writers.  He founded the influential literary journal The Southern Review with Cleanth Brooks in 1935.  He received the 1947 Pulitzer Prize for the Novel for his novel All the King's Men (1946) and the Pulitzer Prize for Poetry in 1958 and 1979.  He is the only person to have won Pulitzer Prizes for both fiction and poetry.  The Final Footprint – Warren is interred in Willis Cemetery in Stratton, Vermont, and, at his request, a memorial marker is situated in the Warren family gravesite in Guthrie, Kentucky.  Warren is one of my favorite writers.  Each year on his birthday I read some of his short stories and poems.
Have you planned yours yet?
Follow TFF on twitter @RIPTFF